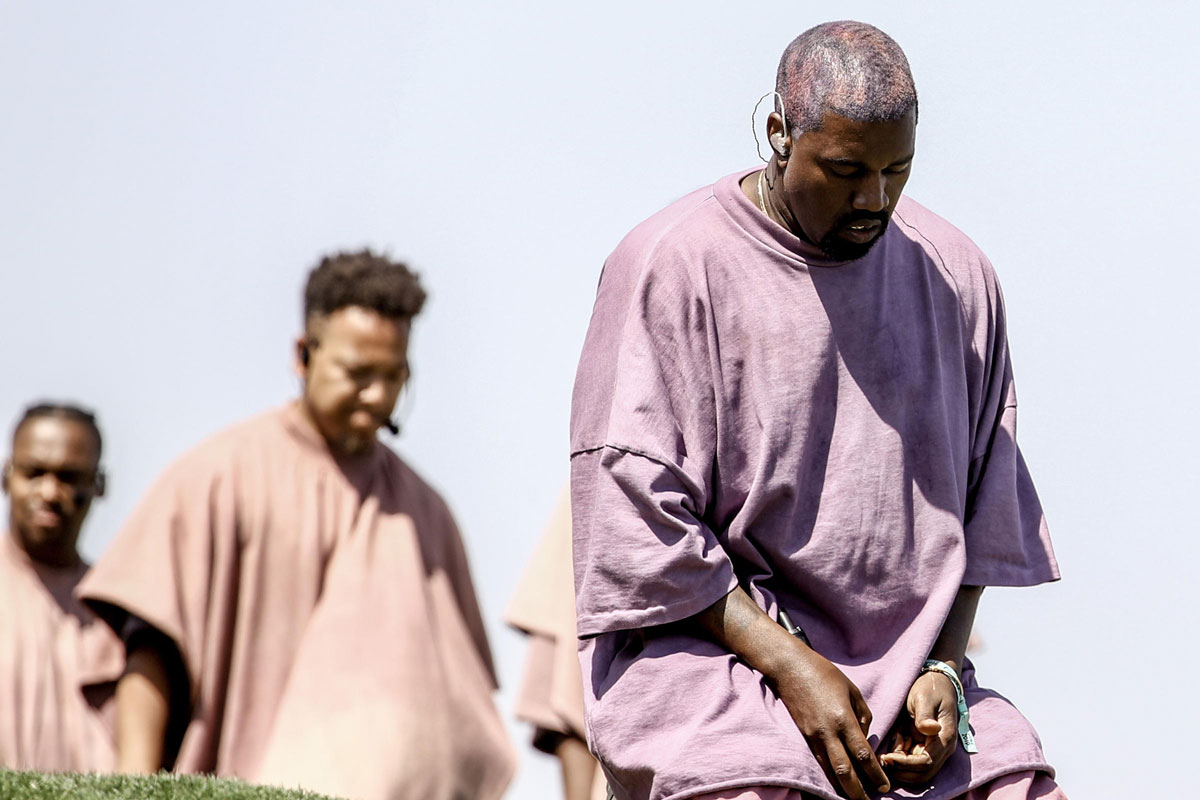 Kanye West's New Album is Coming Next Week
Kanye West's Sunday Service, a weekly sermon that started during Coachella and has been attended by a number of famous people including Brad Pitt and Courtney Love, seems to be part of the artist's latest redemption arc following his most recent controversial antics — namely declaring his support for Donald Trump. By turning to God, the controversial West is hoping to win back audiences turned off by his problematic tendencies. The saga continues: after last year's underwhelming release, the star-studded yet anticlimactic Ye, West is releasing a new record dubbed Jesus is King.
Word of the album first broke when Kim Kardashian posted a tracklist on Twitter, but West confirmed the release earlier this week during an appearance in Indiana. Last fall, he was supposed to drop another album, Yandhi, but it was delayed and has yet to be officially released. Whether or not it's been rebranded into Jesus is King is unclear, but with track names like "Baptized" and "Sweet Jesus," it's highly possible this record was inspired by a newfound religious enlightening.
Jesus is King is set to release on September 27.