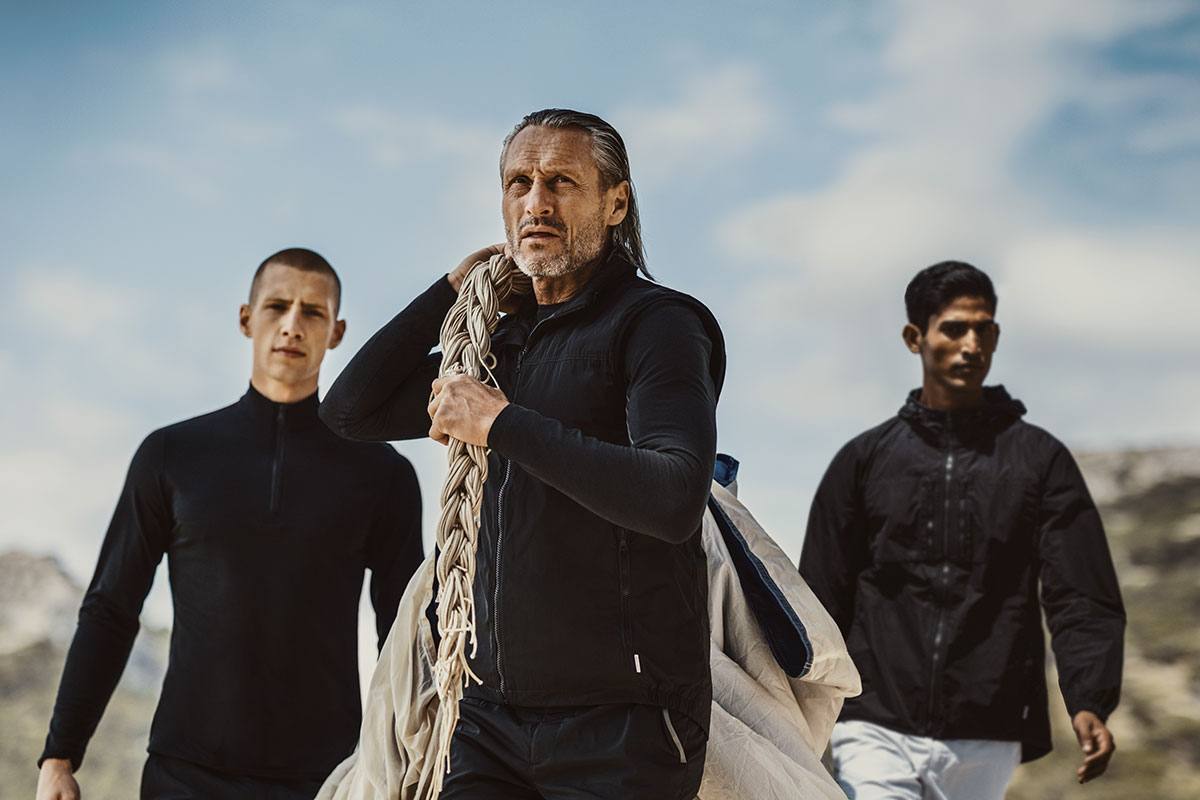 Orlebar Brown Launches an All-Black Line of Swimwear
The British brand is releasing an all-obsidian black collection of sportswear just in time for fall. Known for print swimwear and vibrant colors, Orlebar Brown's next move is surprisingly monochromatic, and ultra-chic.
The collection mixes a range of black and grey melange-colored pieces and styles in technical fabrics. Swim shorts, long-sleeved polo shirts,  sweatpants, crewneck sweatshirt, and pullover each make an appearance in the newest color-iteration. The brand also filmed a campaign on a beach Mallorca, Spain, contrasting the scenic shoreline with the monochromatic nature of the swimwear.
The OB Black collection will be available at select Orlebar Brown stores and online on September 25.