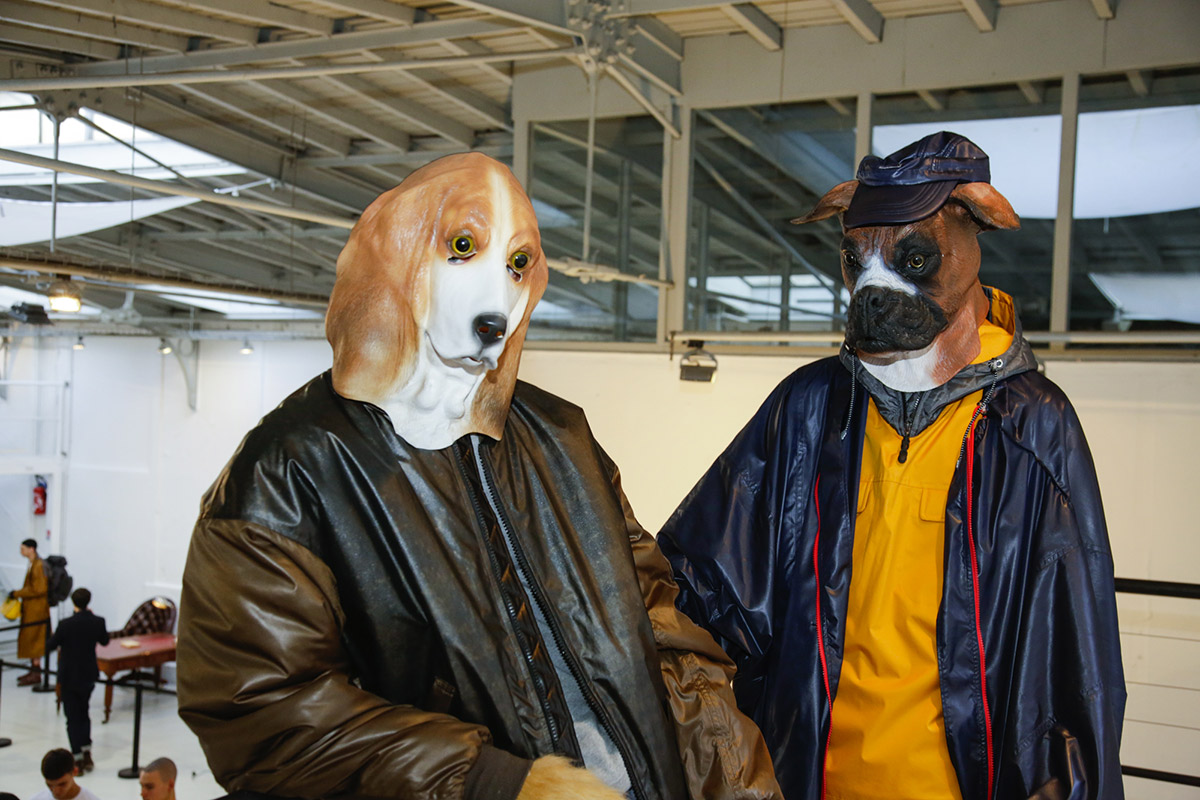 Julien David Paris Fall 2018 First Looks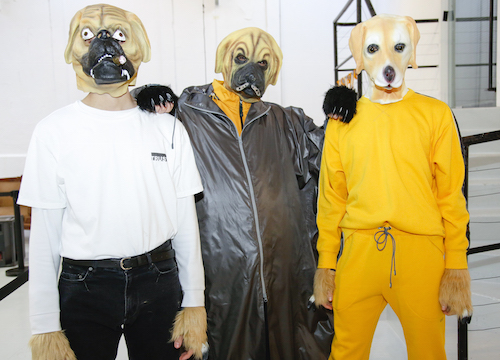 Images: Paolo Simi for Essential Homme.
Julien David, the Tokyo-based designer known for his off-kilter design approach, kept up the odd for FW18 in Paris. Opting out of the traditional runway show, the designer displayed his newest collection in a staged apartment setting, with models donning latex dog masks (very You're Next!, if you got a chance to watch that slasher gem). The pieces themselves were fairly accessible, with a mixed-print long cotton jackets, a few coated windbreakers and raincoats making up the majority of the collection.