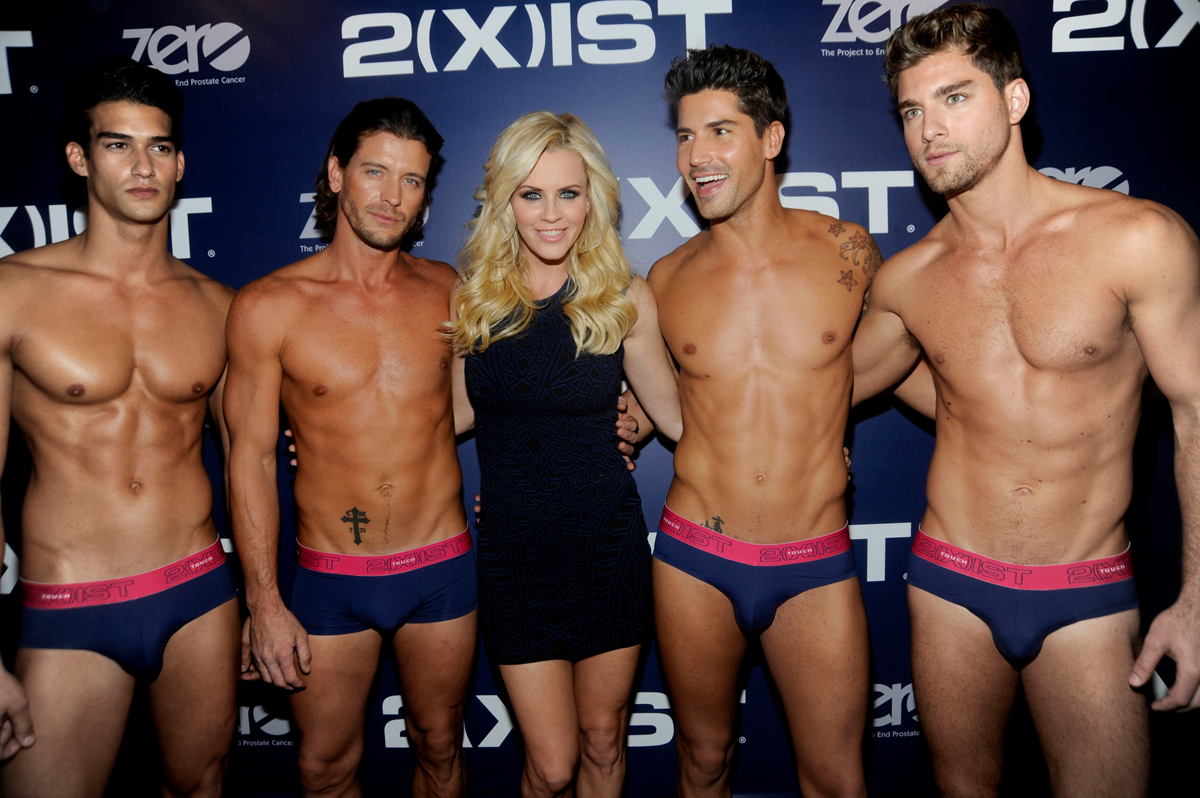 Jenny McCarthy Hosts a 2(x)ist Fashion Show, Watch Launch
You'll know 2(x)ist, classically from their perfectly cut underwear and more recently from their new line of swimwear, but the brand's continuing to look forward and will branch out into time pieces come mid-November. Taking cues from the 2(x)ist mantra of comfort, fit and style, the watches were created by designer Jason Wilbur in lightweight and durable  materials, including Anodized Aluminum, ABS and Stainless Steel and will retail for $495.00.  To celebrate everything, they got sexy-funny Jenny McCarthy (a gorgeous dame who refuses to age), about 20 male models, a troupe of sultry female dancers and put on a fashion show that, if made a regular thing, just maybe has the potential to become the guy-equivelant of the Victoria Secret runway show everyone knows and loves. Think choreographed dances, conceptual stripteases, and old school runway walking—something for everyone in the crowd, which really, was as diverse as the cuts you're able to find at 2(x)ist.  It may have been hard to focus on, or really see, the watches, but no matter—2(x)ist creative director Jason Scarlotti completely got it, and reminded us of the timepieces by politely pointing out his as he greeted the crowd after the final walk.
[nggallery id=114]
Gallery photos by Ernie Green.
Related: The Sexy Way to Fight Breast Cancer