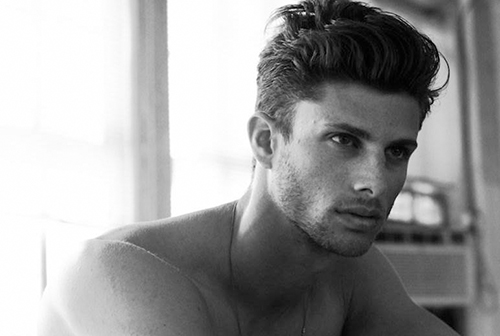 In the Washroom with Barrett Pall, Josh Stolz, and Barry Jay
In the Washroom is a series of short interviews with interesting men in style about everything appearance-wise except their clothes. From proper cleansing after sweat-filled session to managing BO, we sat down with 2(X)IST brand ambassador Barrett Pall, Equinox master trainer Josh Stolz, and Barry's Bootcamp creator Barry Jay to get a little insight into what goes into each fitness buff's grooming routine.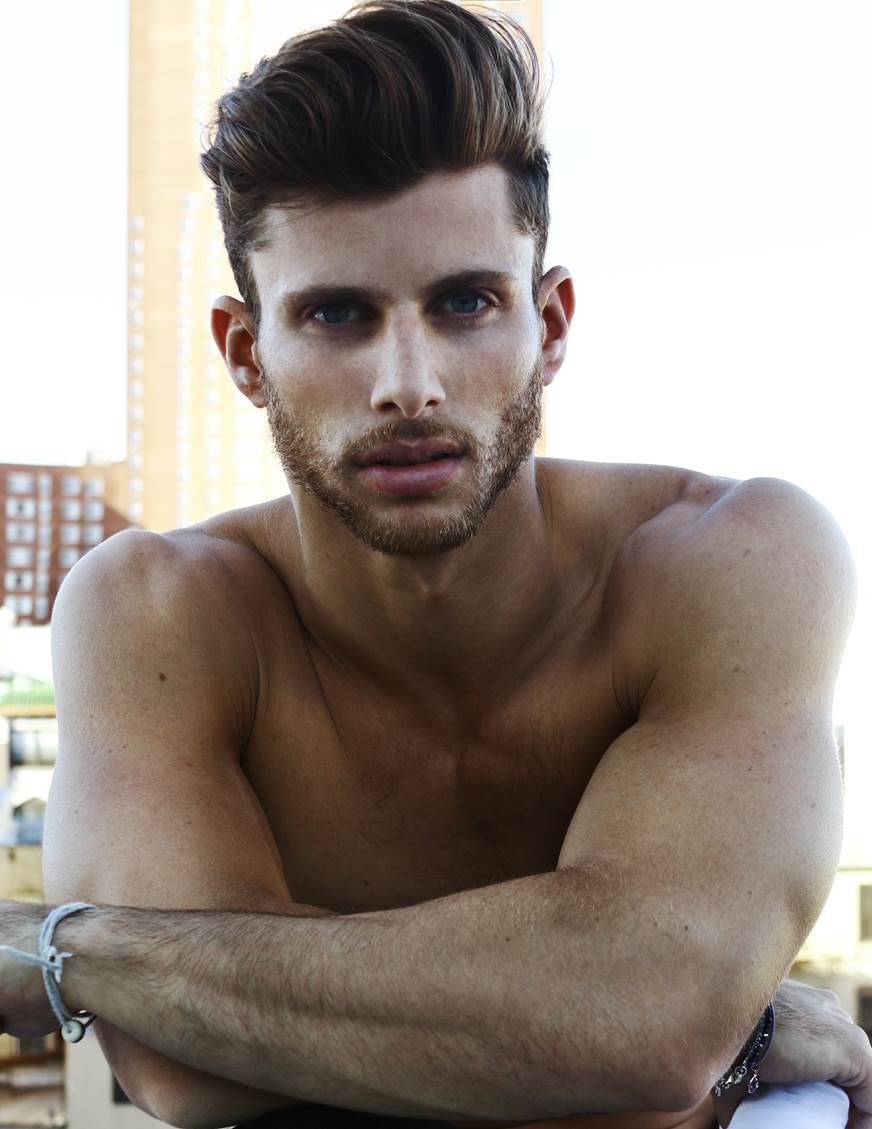 Image: Barrett Pall.
Model, personal trainer, and life coach Barrett Pall knows a lot about what's right and what's wrong when it comes to maintaining yourself in and outside of the gym. After years of swimming professionally and working with fitness professionals and brands like 2(X)IST around the world, the jack of all trades shares some of his tricks.
Essential Homme: What's your skincare regiment to control acne after perspiring?
Barrett Pall: I am obsessed with tea tree oil at the moment. Witch hazel is another great astringent that you can use after washing your face to help tone and control oiliness. I have sensitive skin, so I have to be careful not to get too dry, which is why I apply mineral fusion skin-balancing moisturizer. Wipes are also great for quickly getting some of that sweat and dirt off your face. Also, wash your hands: you just touched a ton of dirty equipment!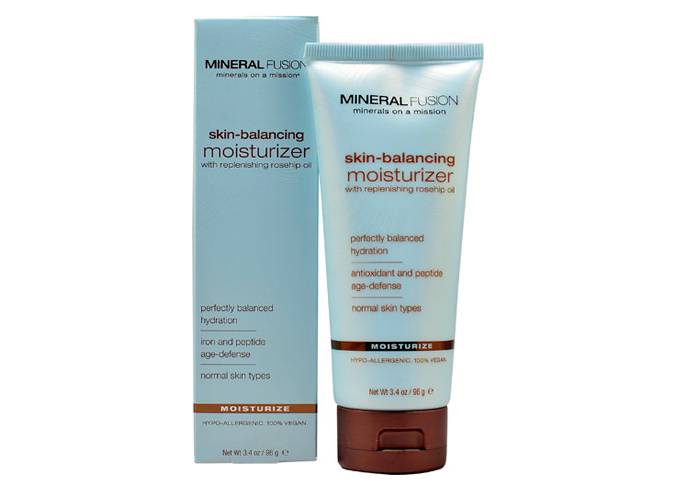 Image: Mineral Fusion.
EH: How do you manage body odor during and post-workout? 
BP: Aluminum is one of the biggest cancer-causing agents in deodorant, which, many don't realize, contributes greatly to breast cancer. I don't know about you, but I'd rather be smelly then have cancer. While this may sound intense, it's worth educating yourself about, and there are a lot of alternative products, even mainstream ones, that don't have aluminum. At the moment I am using Aesop's spray deodorant, which I have to say works amazingly.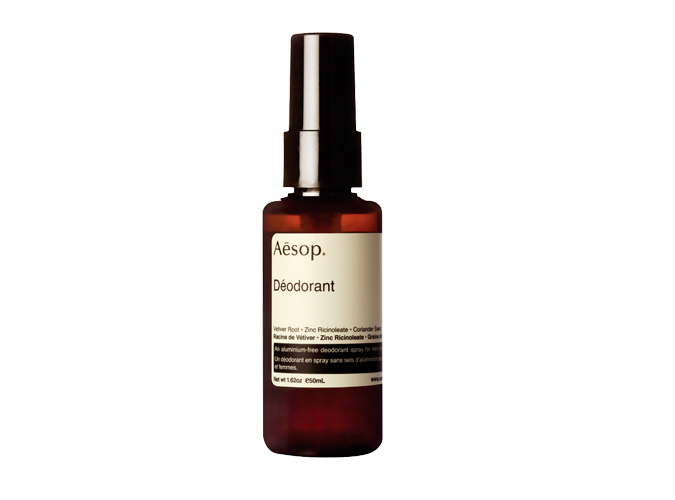 Image: Aesop.
EH: What's the ideal way to transport your grooming stash to the gym?
BP: I'm constantly on the go, so my backpack is full of things. I've found the best way to minimize weight, keep things easy, and not feel like a crazy bag person is to have small bottles that go inside a toiletry kit. You can find them at any drugstore, and can use them to hold the products you already use. Many gyms now also offer great products at their facilities, but just because they're expensive, it doesn't mean they are right for you.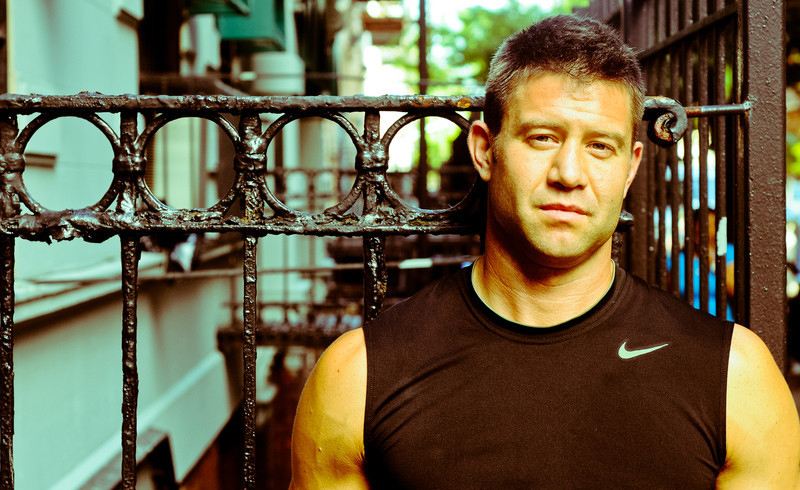 Image: Josh Stolz.
The brains and brawn behind Equinox's one-on-one personal fitness program, master trainer Josh Stolz advises celebs on the regular on how to look their best. Here he sheds a light on some of his own personal tools.
Essential Homme: Best way to clean up after sweating from a gym session?
Josh Stolz: When you sweat during a workout, your body starts detoxing, so there are toxins that have been pushed out that need to be washed away. It's important to cleanse. Adding just 20 minutes of a steam room or sauna (infrared is the best for detox) helps to further remove them.
EH: How do you deal with calluses or fractured skin from weights and other equipment?
JS: I use virgin coconut oil, especially when it's cold and dry outside in the winter months. I scoop it out of the jar and rub it all over my hands, let it soak in for a few minutes, and then wash it off. For calluses, I usually file them down and use the coconut oil or Aquaphor to trap the moisture. I typically use the coconut oil first to moisturize, then Neosporin to help with the healing process for fractured skin. Diet plays a huge role in skin health and the body's ability to heal. I use collagen in my shake every morning to promote healthy tissue, and I drink a cup of bone broth every day, as it has a large quantity of nutrients that promote healthy skin.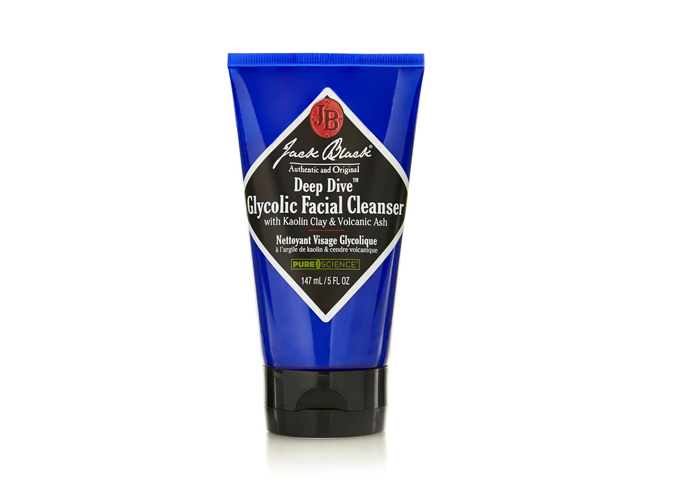 Image: Jack Black.
EH: What are five essential post-workout grooming products to keep you looking good no matter how tired you feel?
JS: Facewash, exfoliant, acne control solution, face and body lotion with SPF, and eye cream for puffy eyes. All my products are from Jack Black; they use mostly organic ingredients and have everything you need for skin and bodycare. Since men are really good at following directions, they include a handy little card to tell you how, when, and where you should use their products.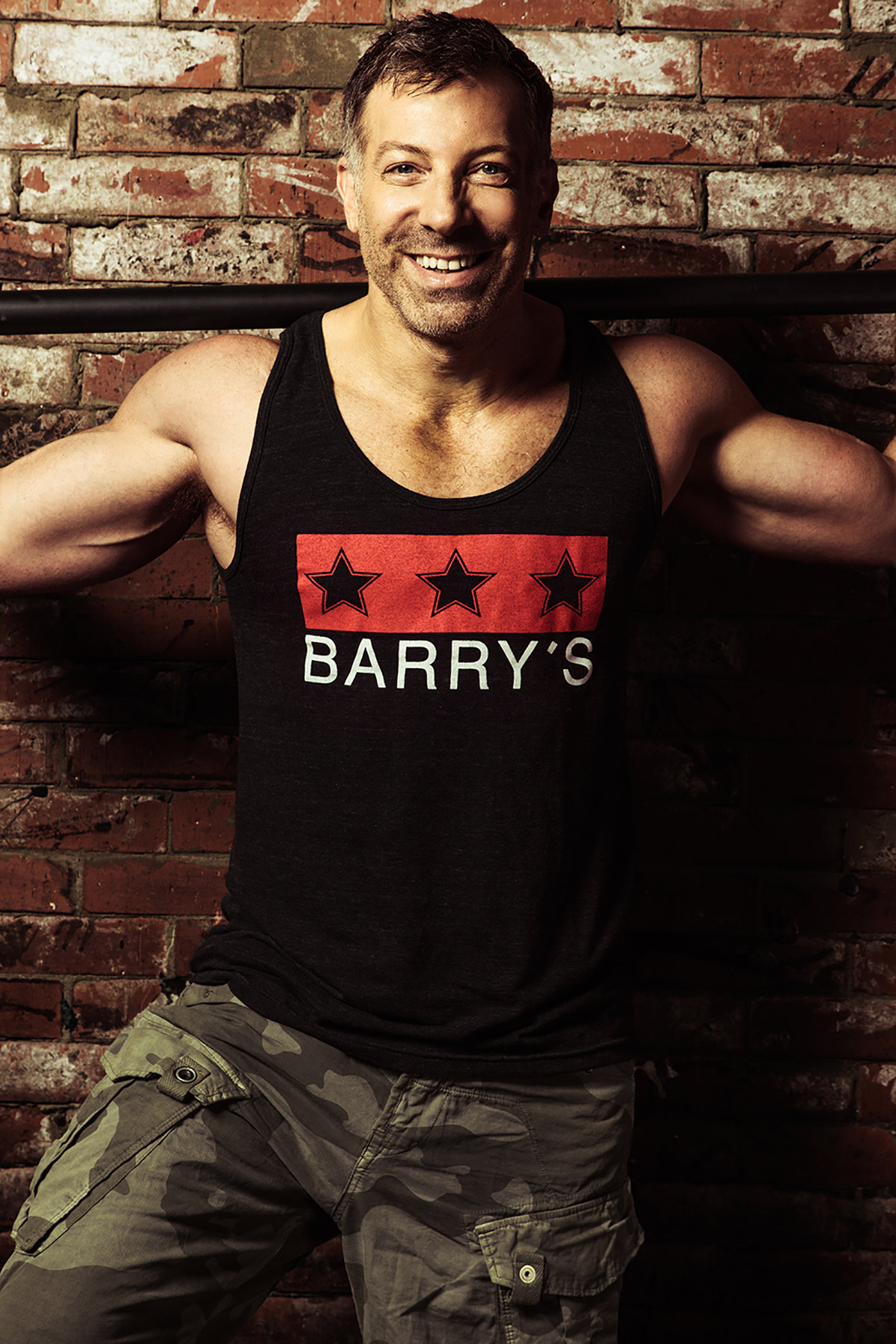 Image: Barry Jay.
Barry Jay, the man behind Barry's Bootcamp—the rigorous workout that revolutionized the cool way to sweat—has been teaching others how to get in shape since 1998. His mega-popular, hour-long classes utilize free weights, treadmills, and resistance bands, and can make you burn up to 1,000 calories in one session. With locations in California, Florida, New York, Tennessee, as well as Norway and the UK, Jay is a busy guy, but he still understands the importance of proper grooming.
Essential Homme: Best way to cleanse after sweating during a gym session?
Barry Jay: Nothing like a hot shower after a workout.
EH: How do you manage odors?
BJ: I use a no-scent natural deodorant (there are many types), and it usually does the trick, however, moments after the workout, it's all fair game until we hit the showers.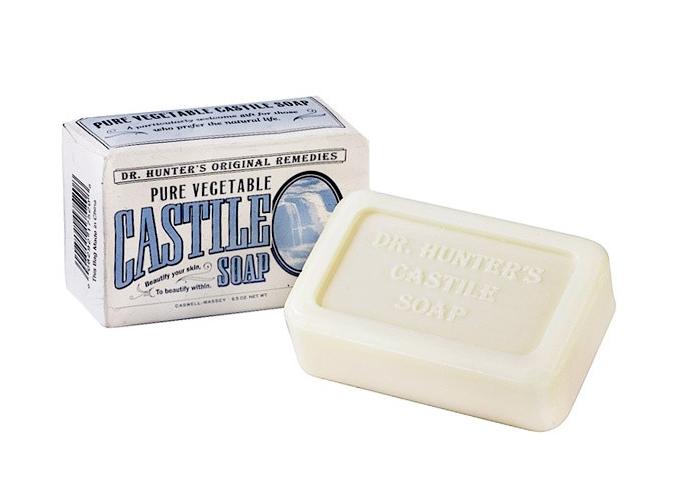 Image: Dr. Hunter's.
EH: What are five essential post-workout grooming products to keep you looking good no matter how tired you feel?
BJ: Hot water, castile soap, an electric sheer (I don't like shaving with a blade—I've avoided razor burn ever since making the switch), moisturizer, and a little gel for the hair.