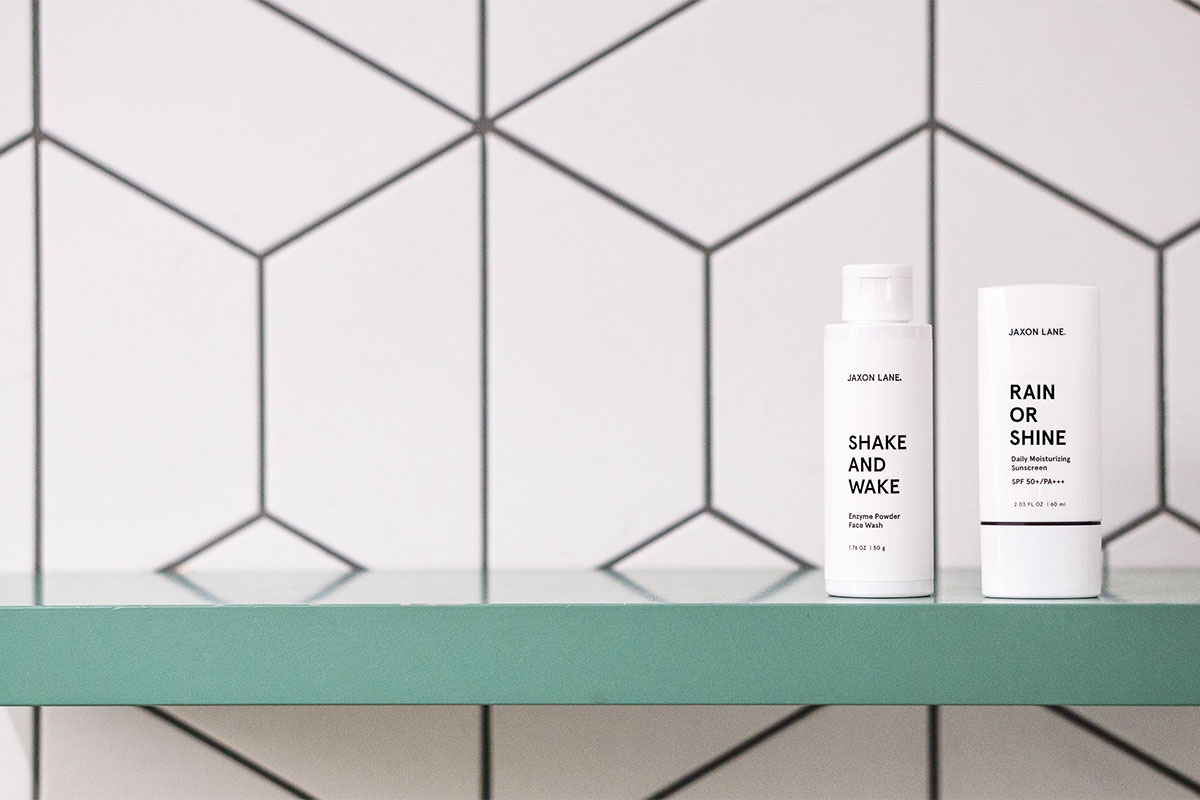 Jaxon Lane Takes Men's Grooming to New Heights
California-based Korean skincare brand Jaxon Lane has launched two new products to enrich men's grooming including Rain or Shine, a daily moisturizing sunscreen, and Shake and Wake, an enzyme powder face wash. After an overwhelming success of its Bro Mask, a sheet mask made with men in mind, the brand is venturing into sun protection and cleansing.
An essential part of any skincare routine, most men, unfortunately, do not properly cleanse their skin or protect it from harmful UV-rays. While most women's skincare comes with SPF already included, men generally use fewer products — if any — on their skin. In fact, the Center for Disease Control reports that only about 15% of men use sunscreen yet they are twice as likely to develop and die from melanoma than women. Enter Rain or Shine, daily sunscreen with an SPF of 50+. The balm also includes vitamins, Hyaluronic acid, green tea, licorice, ginseng, and other plant extracts with a light and tender texture. Avoiding the white and greasy texture sunscreens are known for, even women might want to opt for the Jaxon Lane option.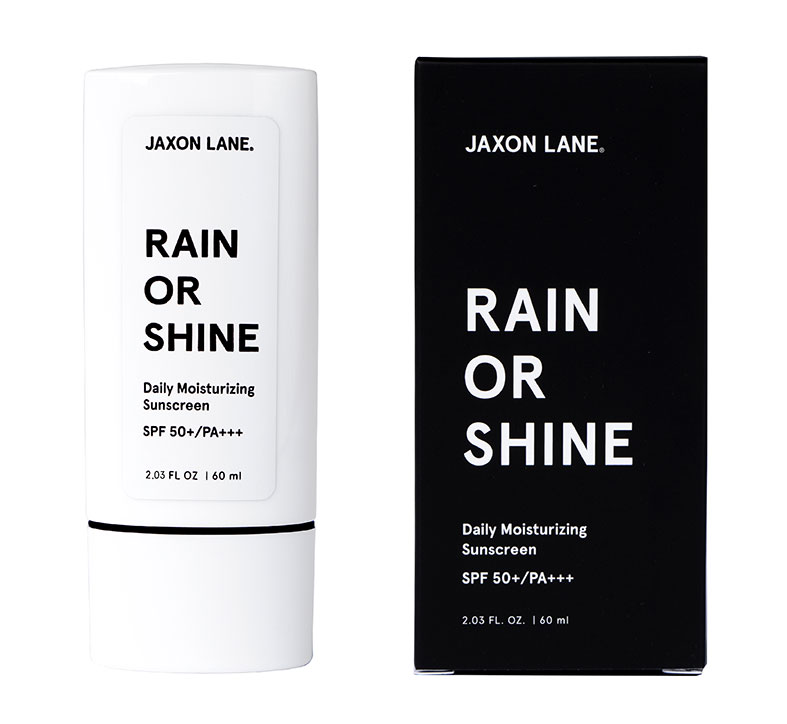 A huge portion of our skin problems comes from not cleansing our skin well enough. With metropolitan cities polluting our pores, humidity stressing out the skin, and blue light to top off the sequence, our skin is often suffocated by aggressors. A gentle cleanse is absolutely essential to every skincare routine and perhaps one of the two most important steps (the second being sunscreen). Shake and Wake is a dry cleanser activated with water that includes papaya and pineapple enzymes (anti-inflammatory actives) and B3, B5, C and E vitamins.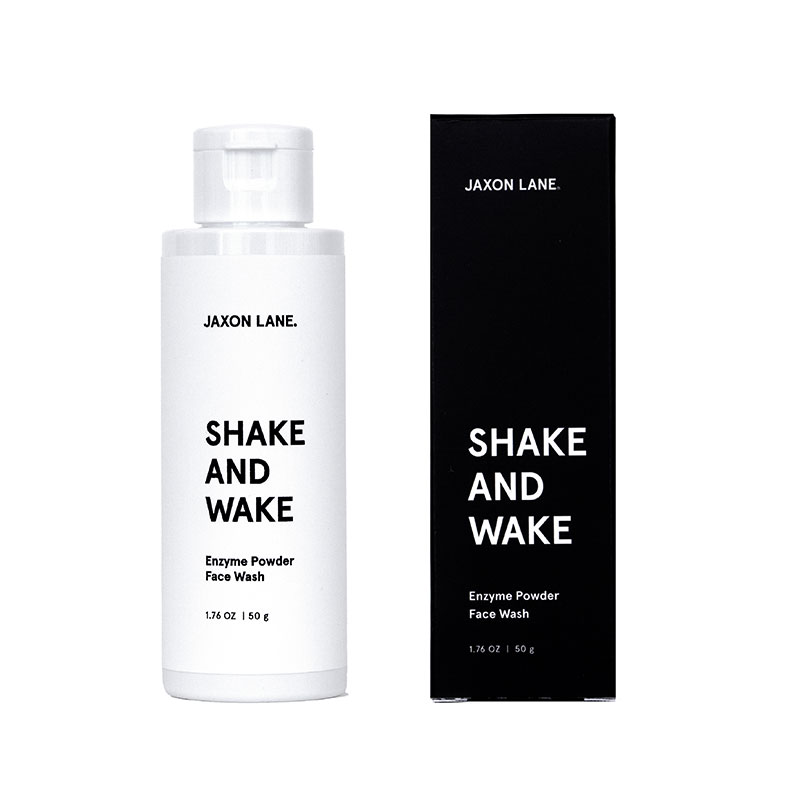 The simple two-step skincare process doesn't really get any easier and it's just about all you need. As an extra layer of primping, apply the Bro Mask once in a while and your skin will be golden.