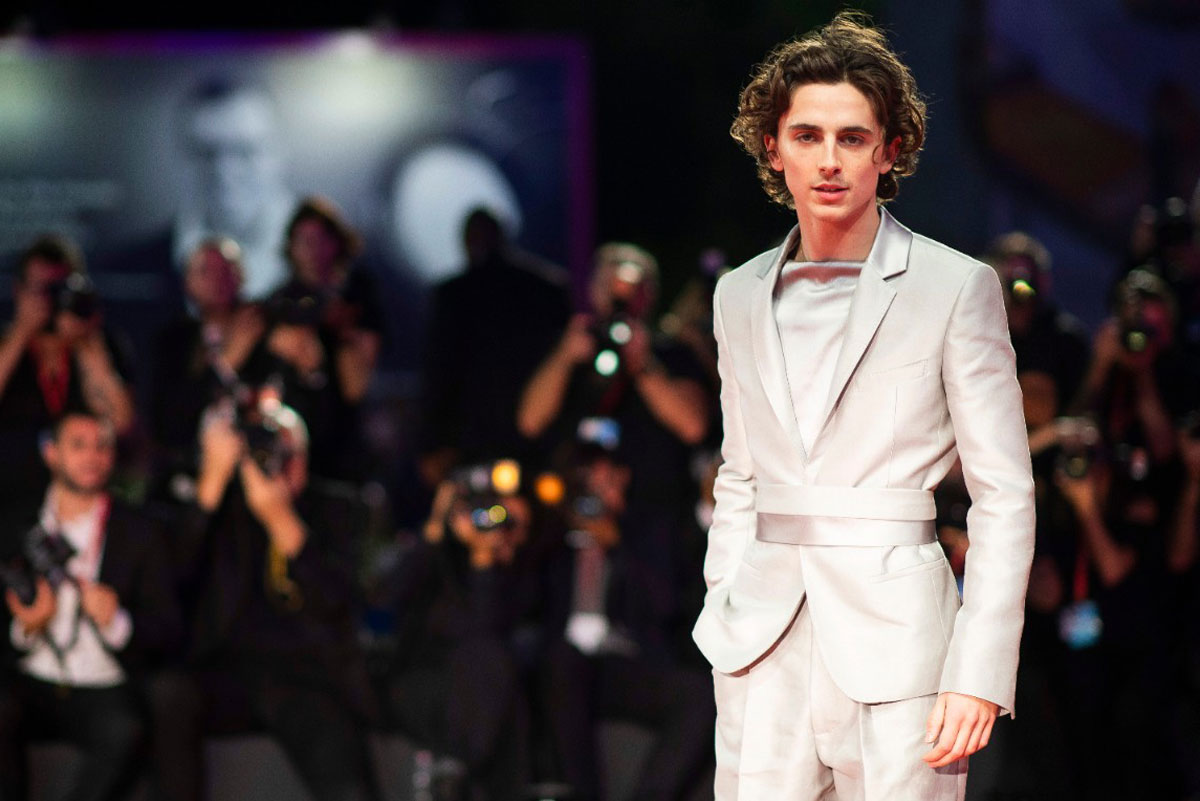 Behold King Timothée Chalamet's A+ Red Carpet Style
Timothée Chalamet, the Academy Award-nominated actor (third youngest in history, thank you very much) and America's sweetheart, has returned to the cultural limelight with a dazzling appearance on the red carpet 2019 Venice Film Festival. Chalamet is at the event to promote a slew of projects, including a leading role in the upcoming Netflix drama The King, and will likely be prodded about his part in the upcoming Greta Gerwig adaptation of Little Women.
But when he's not winning over the hearts of fans and critics alike, the 23-year-old actor is wowing the web with his immaculate style. And we're bearing witness to a time when men are really pushing boundaries on the carpet — remember Ezra Miller's monumental Moncler moment? And Billy Porter's Victor/Victoria Oscar dress? And his Camp Met Gala Egyptian eleganza? The list goes on. But Chalamet's latest look showed how someone can be bold without veering towards gimmicky. (No disrespect to Miller or Porter — I personally prefer the drama.)
Chalamet again demonstrated his knack for subversive menswear twists (never forget the Louis Vuitton harness) with a metallic suit by Haider Ackermann. Avoiding a traditional tuxedo, the actor opted for a bold spin on traditional tailoring — in lieu of a white shirt, his chest was covered with a sheet of silver fabric. The suit was further accented with a double-belt meets sash detail and the trousers were cuffed to reveal a pair of black boots. While suiting is poised for a comeback, this Ackermann look shows that designers aren't afraid to break the rules a little bit. And that Chalamet might just be the best-dressed actor of the year. See for yourself below.