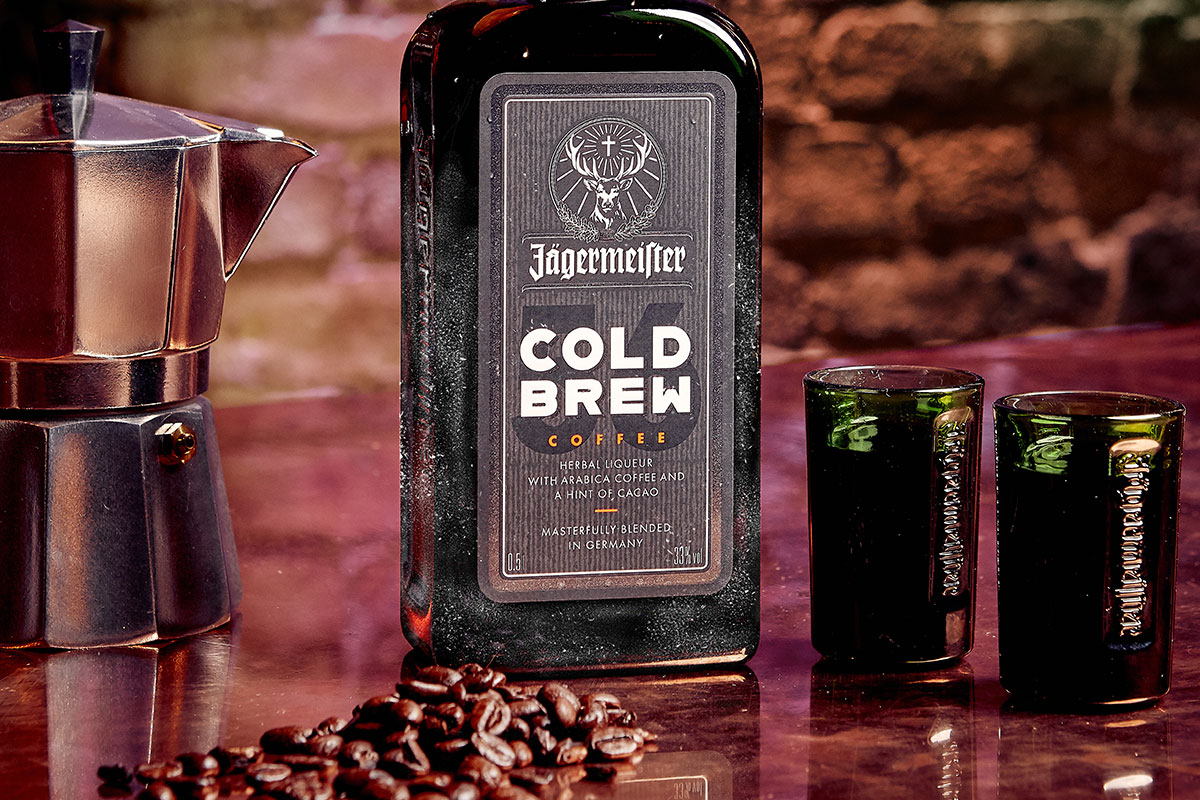 Jägermeister Will Now Brew Cold Coffee
The always popular German liqueur brand has announced its latest: Jägermeister Cold Brew Coffee. The new "cocktail" will feature Jägermeister's 56-herb liqueur combined with rich Arabica coffee and cacao chosen meticulously to complement the spirit. The final profile is well balanced while remaining complex and intense with flavor.
Jägermeister has been making the same exact liqueur, using the same recipe, for more than 80 years. Its perfected flavor profile has made in the top-selling imported liqueur stateside. Having satisfied the boozy palette, the brand is now taking to the other liquid essential: caffeine. "Combining Jägermeister with coffee has been a fan favorite for years, so we wanted to perfect that experience for our consumers and create a product where those flavors were perfectly balanced," says Jack Carson, Director of Innovation at Mast-Jägermeister US.
The new iteration contains 33% of alcohol by volume and a shot of coffee. The coffee is best served as an ice-cold shot at -18°C. Despite that the iced-coffee season being almost over, spiked cold brew with Jägermeister season is just starting. Be sure to try the concoction when it launches in January.