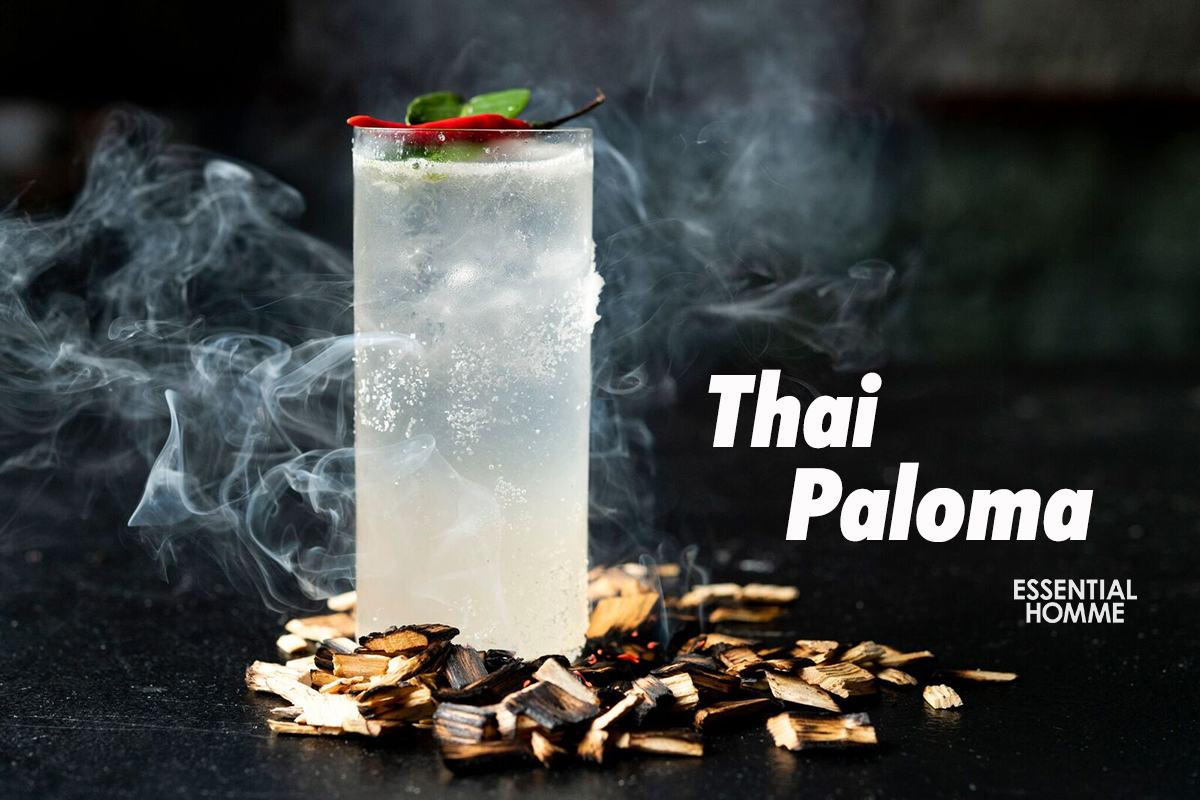 It's Been A Long Week: Thai Paloma
As true believers of the work hard, play hard mantra, we present you with It's Been a Long Week, a weekly column aimed at awarding some liquid appreciation to you for just being yourself, dammit. Make yourself a glass or two, on us — you deserve it.
Tequila cocktails might be the new Aperol Spritz, and we've got the LVMH version to up your game. Volcan De Mi Tierra is Moët Hennessy's first tequila and a joint venture with the Gallardo family in Jalisco. With two expression – Blanco and Cristalino, Volcan is a newcomer to the scene here to disrupt the spirits world. Elegant and smooth, yet made in the traditional volcanic-stone tahona process which provides the extra clean endnotes. Ideal as a sipping tequila as well, Volcan is quickly rising to the helm of artisanal mixology with the following expression from Bluebird London.
Pst… Pro tip: you can substitute tequila for any spirit in traditional cocktails
Ingredients: 
1.5 oz Volcan De Mi Tierra Blanco 
1.5 oz Grapefruit juice
0.5 oz Fresh lime juice
0.5 oz Coconut nectar 
1 spray Thai Chili Tincture
Kaffir lime leaves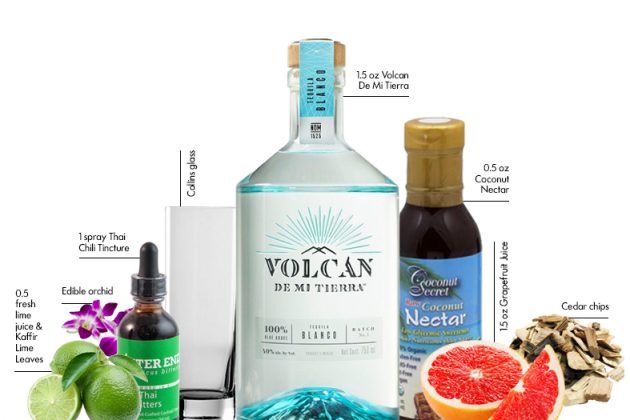 Method: 
Dry muddle 2 kaffir leaves in the bottom of a shaker
Add all ingredients except the Thai chili tincture
In a Collins glass, spray Thai chili tincture, and rub the rim with lemon and salt
Share and strain over ice
Garnish with a single kaffir lead and an edible orchid
Surround Collins glass with cedar chips and set aflame immediately before serving
SALUD!