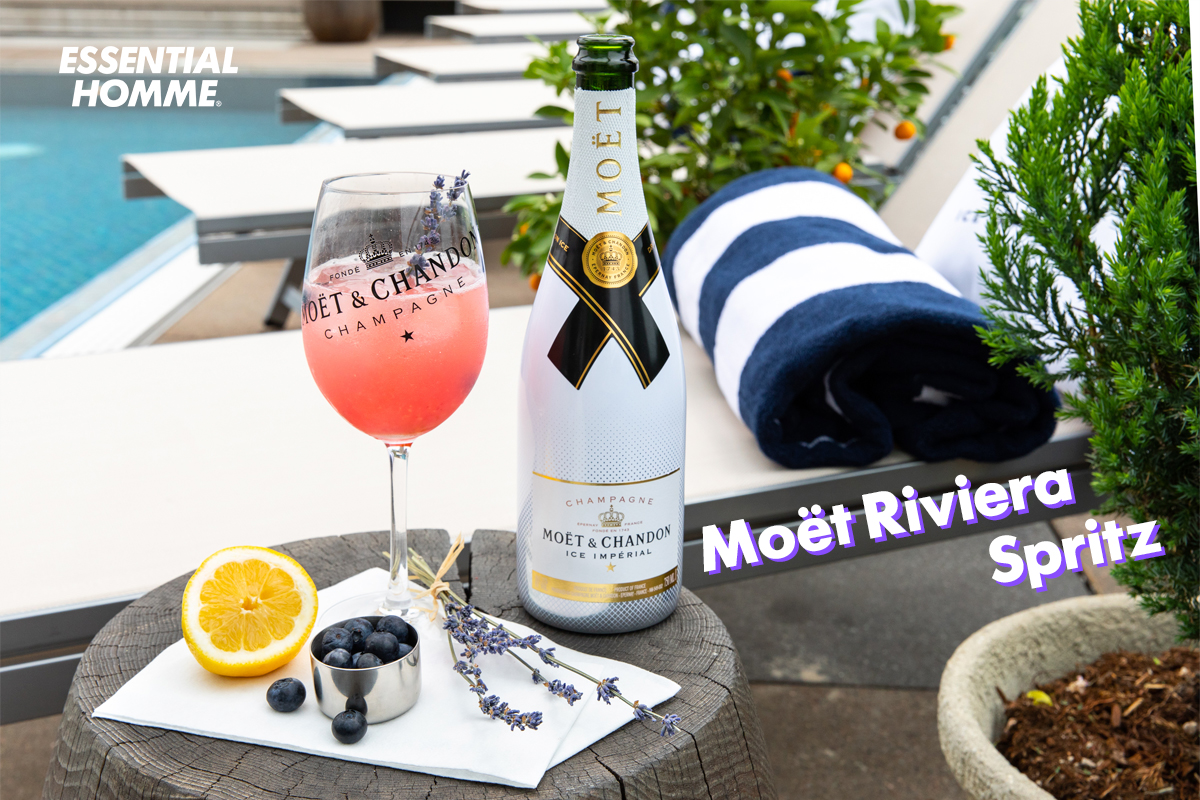 It's Been A Long Week: Moët Riviera Spritz with Adam Rippon
As true believers of the work hard, play hard mantra, we present you with It's Been a Long Week, a weekly column aimed at awarding some liquid appreciation to you for just being yourself, dammit. Make yourself a glass or two, on us — you deserve it.
One doesn't always have an Olympian figure skater serving champagne, but the new Moët & Chandon Ice Impérial and Rosé offer just that: champagne over ice in collaboration with Adam Rippon. "I think that what Moët Ice and I have in common is that we both have the ice as a common media," explains Rippon, cheekily. And for the new exclusive edition of the champagne, he truly is the bubbly above the ice. 
We spoke to Rippon about his drink of choice and the experience of working with a mixologist to come up with a unique spritzer. "You know I'm from Scranton and I would always put ice in my champagne anyway. I hated that it would always make it watery," he said. " When I heard that this was champagne meant to be drunk over ice, I fell in love because it's my drink of choice." 
While figure skating still plays a dominant role in his life, the athlete is also venturing out into other lifestyle mediums beyond champagne. Rippon has just launched his own Youtube channel and has just submitted the final draft of his memoir to be out by October. "I wanted people to laugh along with me and laugh at me," he explains about his book, but also pertaining to his channel.  "The most important thing for me was that I wanted the book to not only tell my story but to be very funny." A bubbly and lively character himself, Rippon translates the humor both in video and written form, and a glass of champagne only adds to the scenario. 
We've also gathered the recipe to Adam's champagne cocktail for you–
Ingredients:
1 oz vodka
0.5 oz St.Germain French Elderflower liqueur
0.7 oz fresh lemon juice
0.5 oz simple syrup
6 blueberries (for muddling)
blueberries and lavender for garnish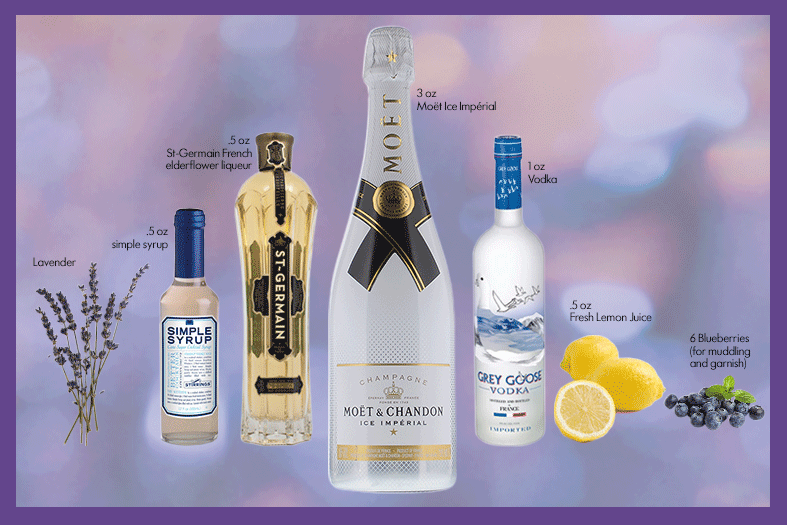 Method:
Muddle blueberries, add mixture (lemon juice, simple syrup, vodka, elderflower liqueur) to shaker tin.
Shake vigorously
Strain into a wine glass with fresh ice cubes.
Top with 3 oz of Moët Ice Impérial.
Garnish with berries and lavender sprig.
Cheers!