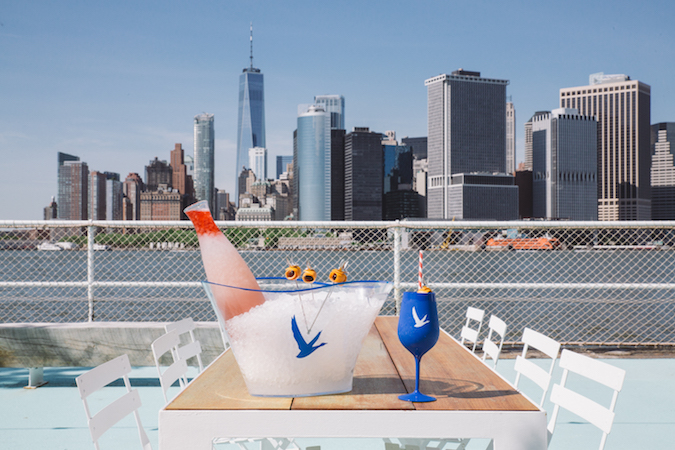 It's Been A Long Week: Fair Winds Fizz

As true believers of the work hard, play hard mantra, we present you with It's Been a Long Week, a weekly column aimed at awarding some liquid appreciation to you for just being yourself, dammit. Make yourself a glass or two, on us—  you deserve it.
It's spritz season– the best season ever invented! To make it a little bit more fun, here's an extra special spritz from Grey Goose. For a bit of festivity, make sure to pick out the limited-edition Grey Goose summer bottle designed by Quentin Monge. The new design features blue and white parasols as a nod to the Southern French coastline. And while you might not be hanging out in Saint Tropez with Brigitte Bardot, you can head on over to Island Oyster in NYC where a tropical twist on this spritz is served.
Ingredients:
.5oz Orgeat
.25oz Fassionola
1oz Lime
1.5oz Grey Goose vodka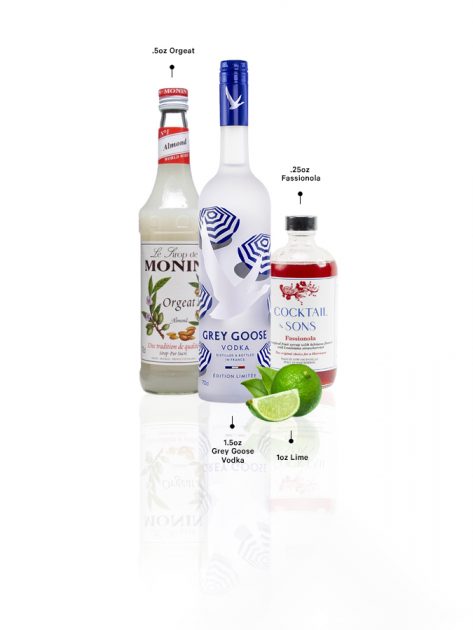 Santé!