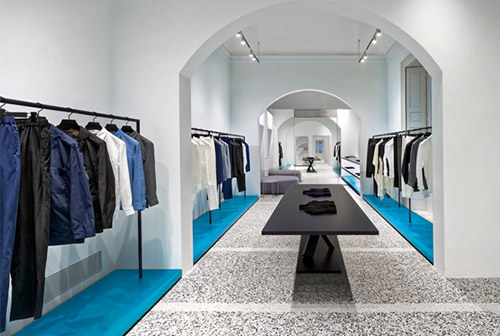 Issey Miyake Opens First Italian Flagship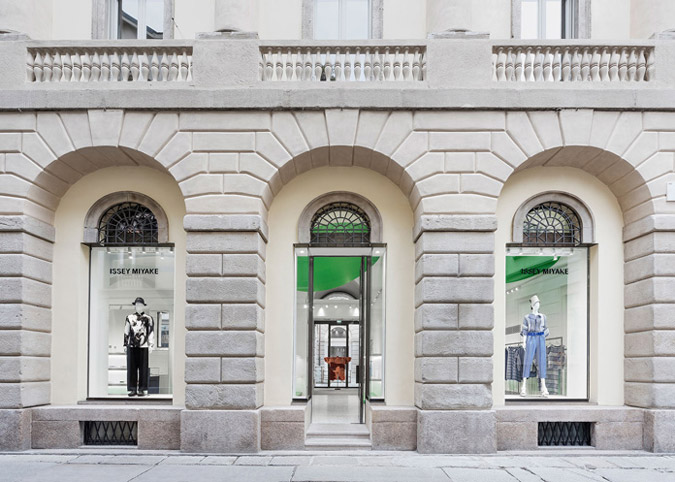 Image: Issey Miyake.
Contrast proves to be a major theme throughout the lifespan of the 1970-founded Issey Miyake brand, even in its most recent development—the kaleidoscopic Autumn/Winter 2017 menswear line walked during Paris Fashion Week—saw a clashing, colorful bacchanal cutting through elongated silhouettes. Expect this cacophonous inclination to make quite the Mediterranean splash as the brand opens its first ever Italian flagship location. Nestled within the fashion-forward streets of Milan, the store takes on a concept of "history & future" as seen through the eyes of designer Tokujin Yoshioka, the mastermind behind shop-able locations for Swarovski, Hermès, and more. With a splashier color palette than most, the store builds upon itself maze-like, each room leading to another more brightly colored than the last in an Alice in Wonderland-style journey down the rabbit hole. Honoring the historic Palazzo textures while infusing a vein of contemporary minimalism, the store encapsulates time within its walls, effectively blending both the legacy of the brand and its eclectic future.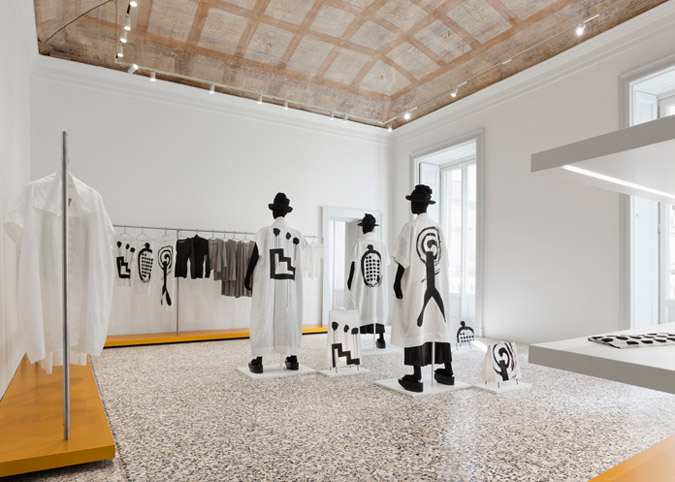 Image: Issey Miyake.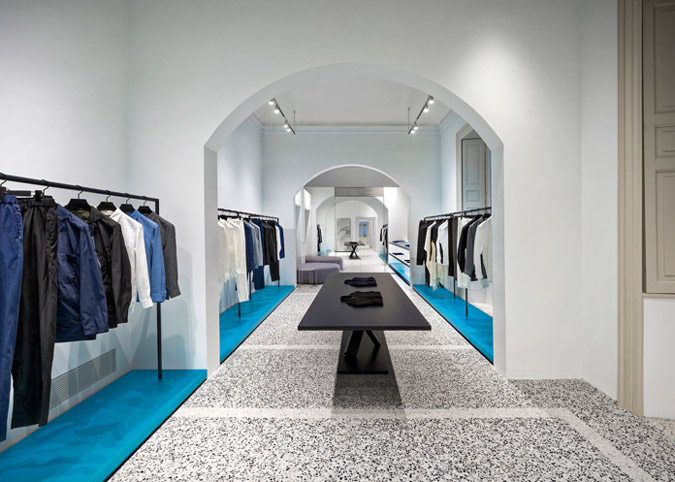 Image: Issey Miyake.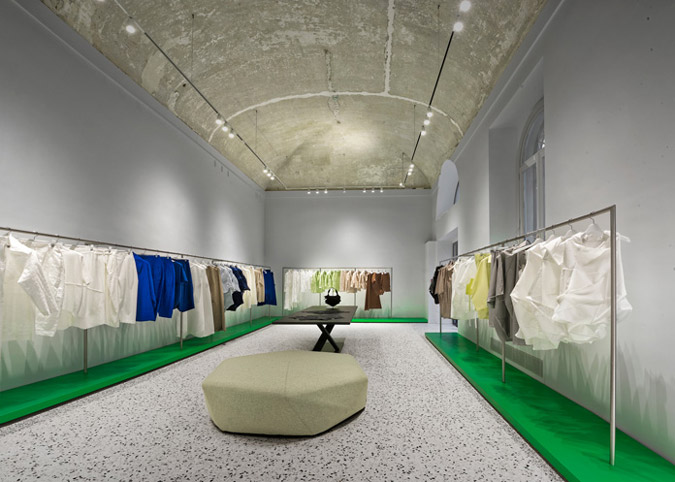 Image: Issey Miyake.
The Issey Miyake Milan flagship store is open now at 12 Via Bagutta, Milan, Italy 20121.