Introducing the Chicest At-Home Stationary Bike
With a change in social politics and norms that came into effect mid-March with a surge in the COVID-19 pandemic, at-home exercise options have had to adopt as well. Ranging from low-impact at-home workouts, to yoga, socially distant runs, and more, it is the stationary at-home bike that has proven to be one of the easiest ways to exercise and sweat without leaving confinement. Newcomer Stryde is offering options never-before seen in the industry with more than 100 classes available from a range of cycling studios instead of the traditional single program. (Stryde will be donating all app proceeds to their partner studios through mid-July.)
Stryde was a project way before the pandemic with the situation only speeding up its launch in the early Spring (originally planned for May 2020.) The pre-order sold out. The immediate appeal of the bike is its versatile nature that connects to some of the best independent fitness studios hence leaving out the chance of getting simply bored. The bike itself is a sleek model with technology's latest advancements offering a smooth experience on all ends from technical to its app connection, and tablet. Stryde is making it easier to get your cardio in no matter the situation outside. We spoke with Stryde's founder Pasha Chikosh to learn more about the functionings of his new product–
How is Stryde different from other home cycling options? What was the niche that you saw on the market? What was not being delivered by other available options? In other words, why should one choose Stryde?
Stryde's key difference is content – we partnered with the best independent fitness studios from across the country. Through our app we are bringing the most motivating, fun and engaging instructors in the country to our customers' homes. All of our partner studios are top-rated across Yelp, ClassPass, and Google – three of our partners were actually just voted the best fitness studios in their respective cities by ClassPass. These studios have incredible instructors and a range of class styles that exceed what is currently available on other home cycling options, from pure performance rides to beat-based choreography.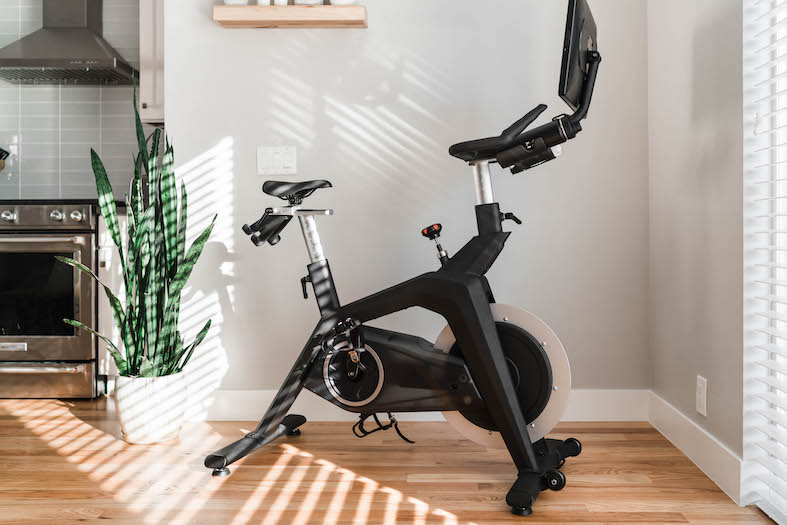 What are some of the details about the bike itself? 
Beyond the decision to market Stryde at an affordable price point, compared to many of its competitors, the brand's strong suit is within the quality and build of the bike. The bike is built to be sleek and modern, offering a smooth ride and features like a magnetic resistance system and 22'' HD Android tablet.
We give consumers a choice in how they want to engage with our bike and content. Our bike and app work best together, but also work independently of each other. The tablet on our bike allows the user to access any content they want, whether it is our app or other fitness and entertainment options. Likewise, the app can be purchased separately and used with any stationary bike. 
What additional fees do you require? 
We pride ourselves for working with some of the leading studios around the US. The independent studios we work with are committed to delivering the highest quality classes to their customers and in return, we are committed to providing these studios with a channel to engage a larger audience. Once a customer purchases the bike the only additional expense would be for the Stryde app – the subscription fee is only $29.99 per month. 
Why do you think cycling has been one of the most popular pandemic at-home workout options? Do you think this kind of exercise will compete with gyms going forth when confinement ends?
In a time where people are confined to smaller spaces indoors, especially in metropolitan cities, it's crucial to maintain a sense of balance with cardio and exercise. Stationary cycling is one of the most efficient ways to break a sweat without leaving one's home. With the technology enhancements, riders can customize their experience while challenging themselves through various class levels. We'll be interested to see how the fitness industry will evolve once confinement ends, but it really comes down to what makes people feel the most engaged, safe and empowered during their workouts.
What are the next steps for Stryde as a business when the quarantine comes to an end? 
As we are just in the beginning stages of our launch phase, we are excited to see what's in store for the evolution of Stryde. As we know the fitness industry will continue to change with new societal norms post-quarantine, we will adhere to them and ensure that our offerings and technology are unparalleled so that our customers can evolve with us.