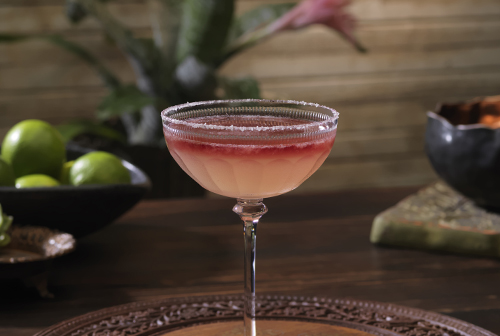 It's Been a Long Week: Coralina Margarita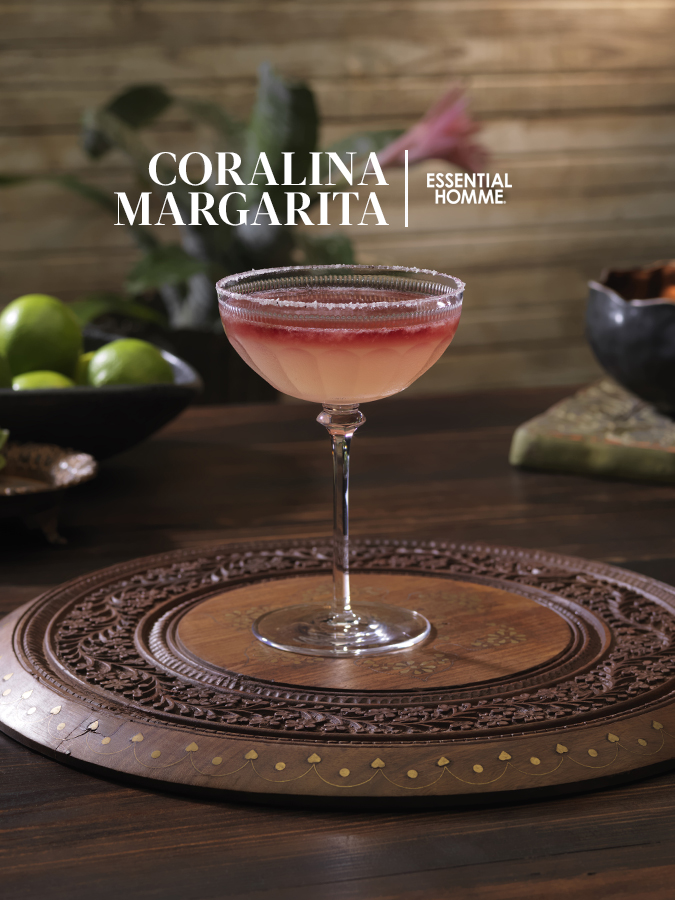 Image: ESSENTIAL HOMME, Patrón Tequila.
As true believers of the work hard, play hard mantra, we present you with It's Been a Long Week, a weekly column aimed at awarding some liquid appreciation to you for just being yourself, dammit. Make a glass or two on us, you deserve it.
WHAT
Coralina Margarita
Add a little twist to your Cinco de Mayo celebrations with the help of Patrón Reposado's Coralina Margarita—a deliciously devious cocktail by Mexico City bartender Riesler Morales that keeps all of the tried and true classics, punched up with an added kick of complimentary flavors.
HOW
Ingredients:
1.75 oz. Patrón Reposado
0.75 oz. Patrón Citrónge Orange
0.75 oz. Simple syrup
1 oz. Fresh lime juice
0.5 oz. Mexican red wine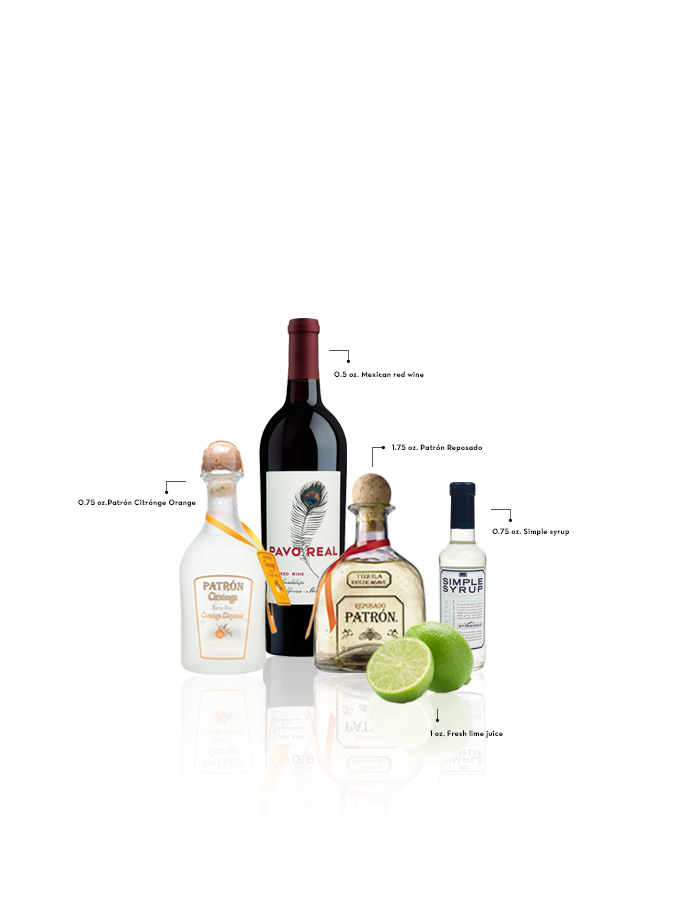 Image: ESSENTIAL HOMME, Patrón Citrónge Orange, Patrón Reposado, Pavo Real, and Simple Syrup.
THEN
Combine ingredients in a shaker tin; add ice and shake vigorously. Strain into a chilled cocktail coupe rimmed with sugar-salt rim before carefully floating red wine on the surface of the cocktail. Garnish with a lime wheel.