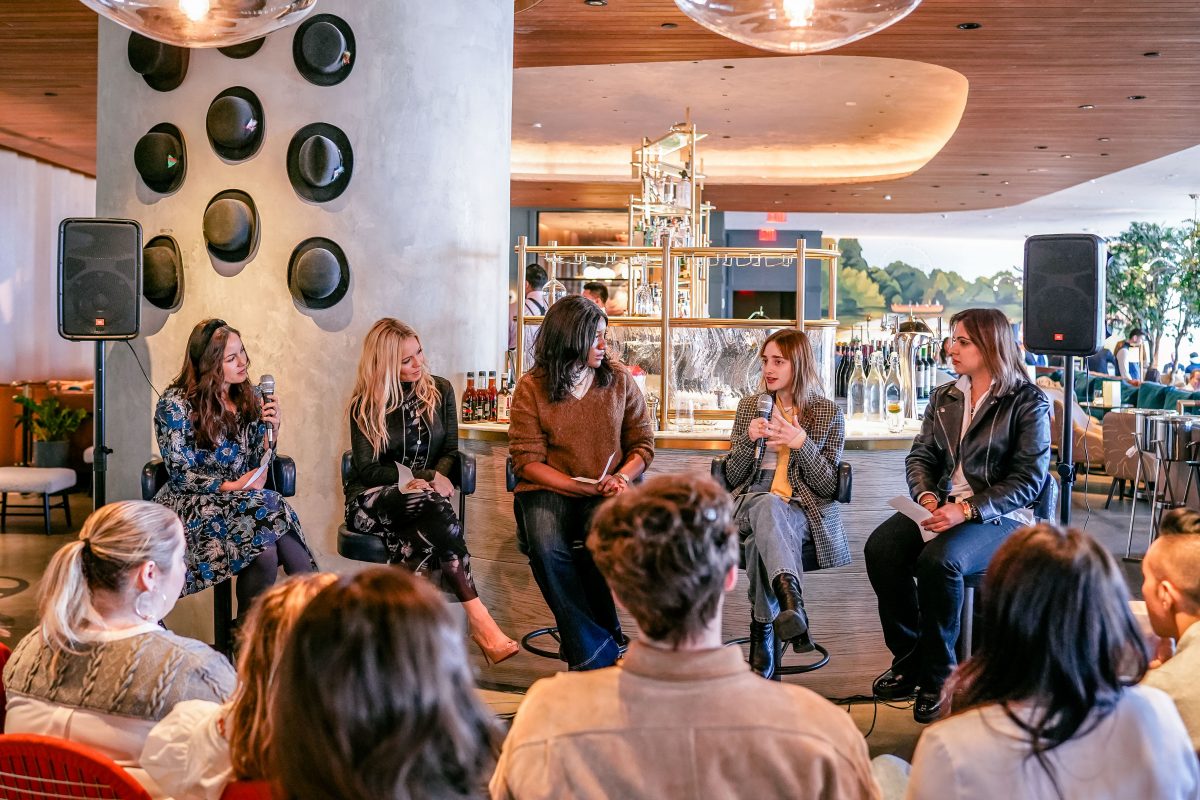 How Women are Embracing Conscious Consumption
Ahead of Women's International Day on Sunday, Queensyard restaurant at Hudson Yards hosted a panel that united female trailblazers spurring change across a variety of industries, touching upon topics spanning from sustainability to conscious consumption.
Moderator Juliet Izon and panelists Jo Rosenthal, Danielle Prescod, Kellie Sirna, and Sarah Ahmed of Warp + Weft fashion brand took the stage to talk about sustainable lifestyles. With current events like the ongoing coronavirus outbreak causing economic downturns, the panel highlighted how this reveals that consumers don't need to hyper-shop. The panelists explained that while it's virtually impossible to adopt a cleaner lifestyle overnight, it's having the option to do so that will have an impact. "Make it is easier for people to have a choice, that's the key," Ahmed said, highlighting her own brand's actions.
On an everyday basis, any small change is a victory. "I feel like if you are a consumer, don't be so hard on yourself to instantly make yourself a completely sustainably based person because that is virtually impossible to do in one day," said artist Jo Rosenthal. "Our lives are consumed in plastic and waste so you have to take the pressure off first and realize that you do want to make a change and take baby steps like bringing your own reusable water bottle when you travel or buying vintage." Upcycling, reusing, and buying previously-owned items along with avoiding plastic and synthetic material are small steps that ultimately go a long way to contribute positively to global conscious consumption conversation.