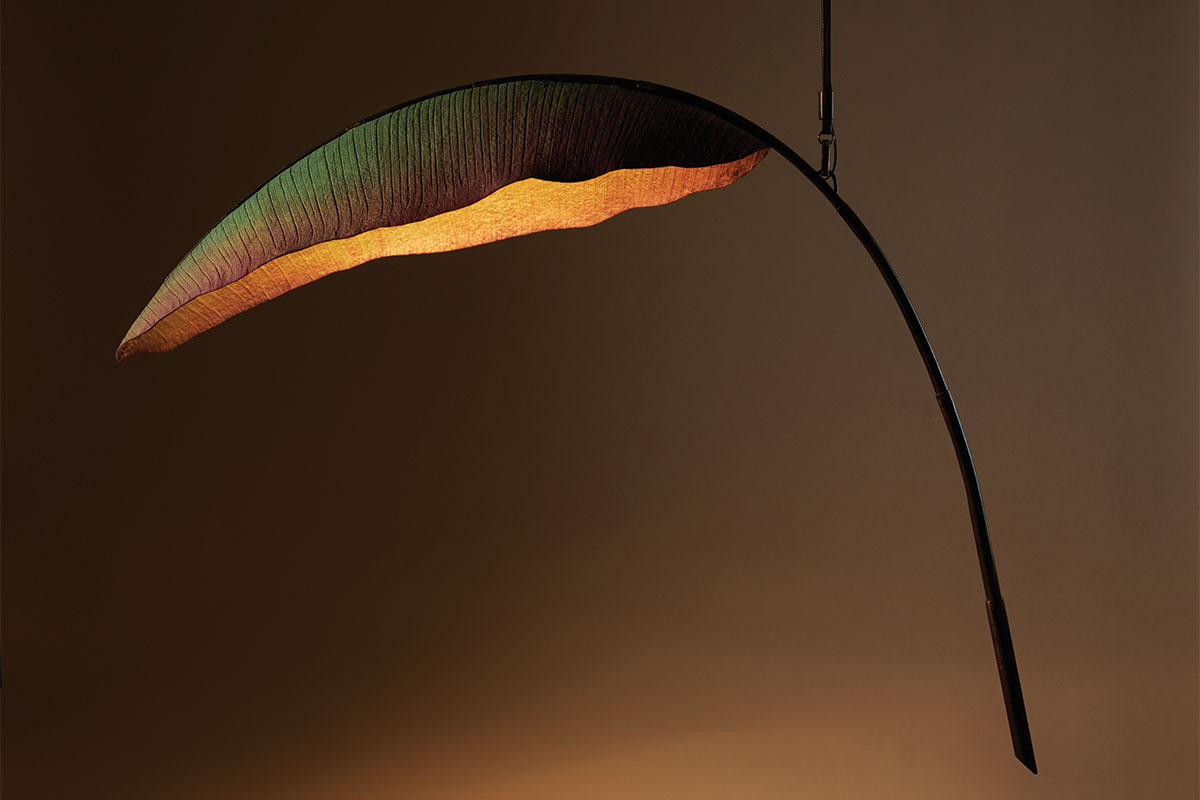 Embracing Simplicity with PELLE
Founded in 2011, PELLE incorporates architectural elements in its range of original lighting fixtures, furniture pieces, and other objects. Unlike many studios with outposts in Brooklyn, the design firm founded by Jean and Oliver Pelle houses both its workroom and showroom in Manhattan's Flatiron district. Jean has her hand-drawn sketches, resembling those of Georgia O'Keeffe, alongside the actual product assemblage right in the workspace. Functioning as an art studio as well, the duo displays exhibitions with their latest works. The last showcase featured a hand-sculpted banana frond lamp called Nana Lure. The ultimate effect is a chic fantasy designed with seemingly well-known elements and pleasant lines that rearrange the space into a dreamy oasis.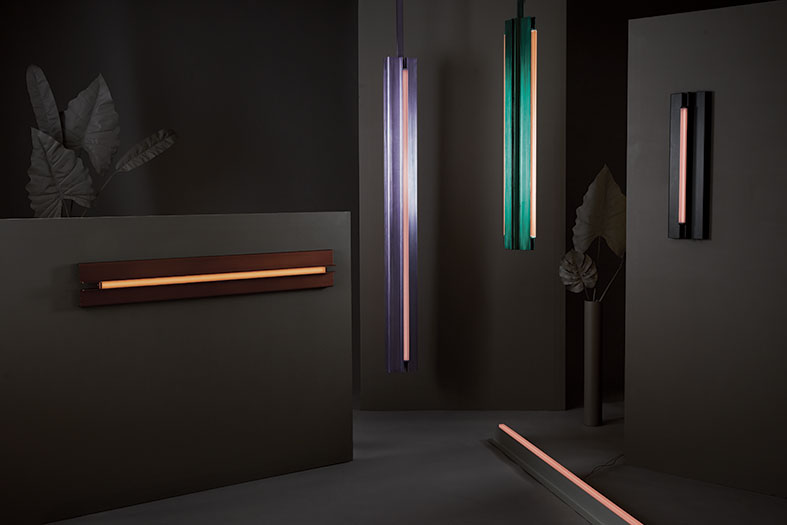 Beam and glow collection
PELLE mediates the lines between refined engineered design and a tad of humor. One may recall the brand's popular bubble chandelier collection back in 2008, but the best example, titled Incise Paintings, features a textured, colorblocked canvas with light bulbs peeking out of a slit. The concept evolved from an everyday design dilemma into a true canvas painting with the brand name signed below. Working through concepts rather than projects, the duo intends to continue working on more color inclusion and LED light integration.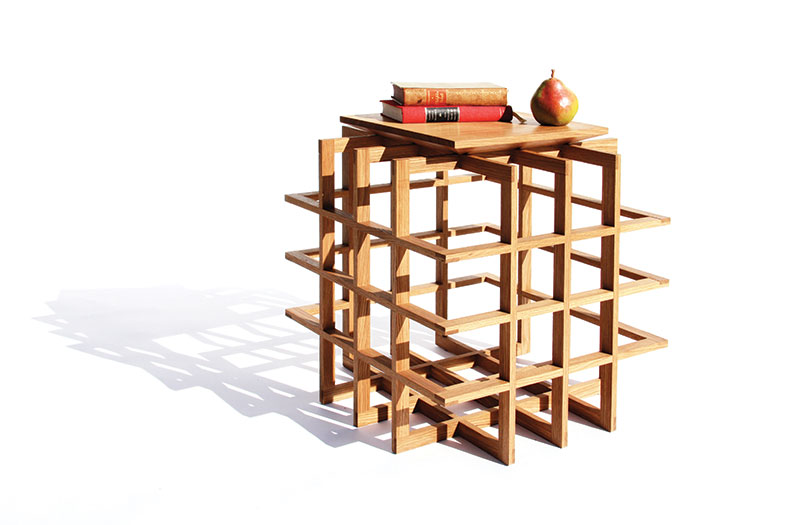 Quadrat Cube 20 Side Table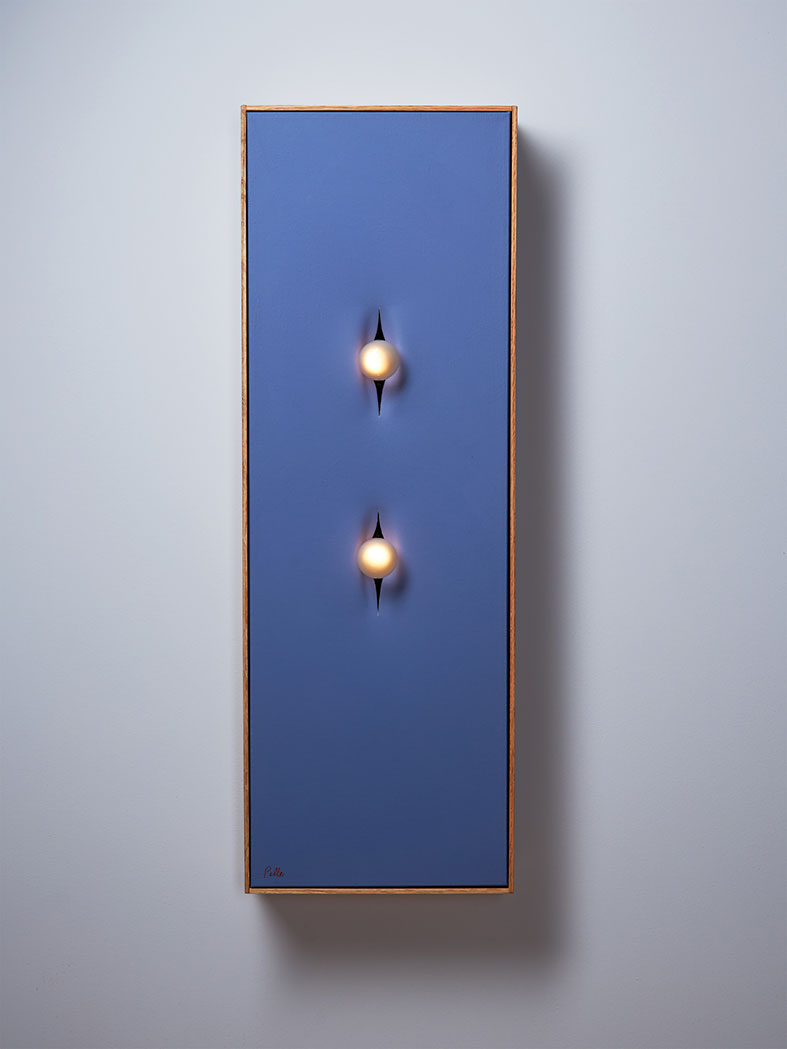 Incise 12×36