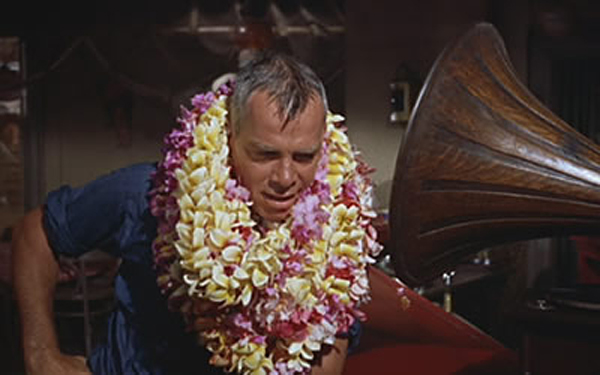 Happy Lei Day! Hawaii Style, Then and Now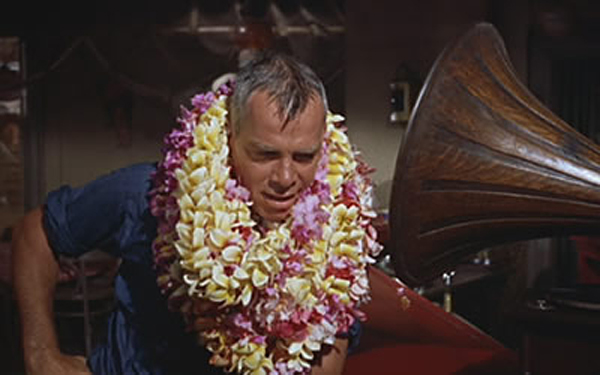 May 1st (whoa, that's today!) is an official holiday in the great state of Hawaii. It's called Lei Day and is when the island folk celebrate the iconic tropical garland  used to welcome visitors to their beautiful land. We're honoring today with some inspirational and memorable moments in Hawaii films from yesteryear followed by our fave looks from the Spring 2012 Kenzo runway show in Paris which was, to say the least, a Hawaii-fantasy collection. Enjoy and happy Lei Day!
From Here to Eternity (1953)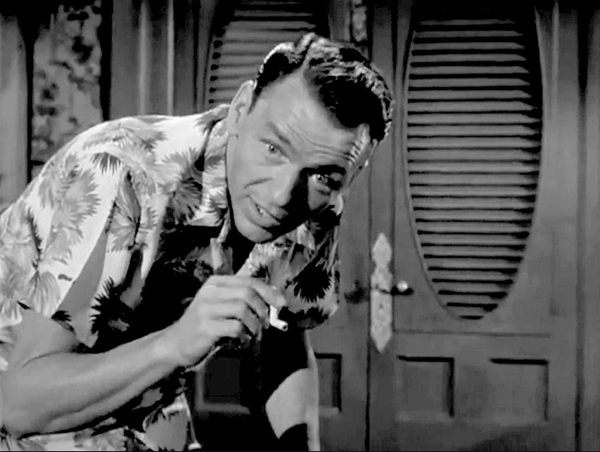 Frank Sinatra 
Even though Hawaiian Shirts had been around since the 1930's, it wasn't till Frank Sinatra donned one in this film that the printed button up became a full on fad.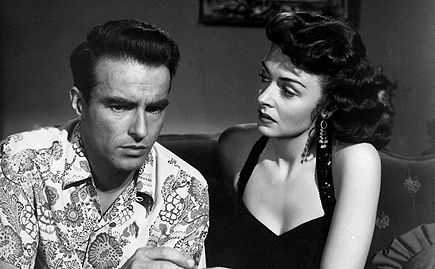 Montgomery Cliff (with Donna Reed)
South Pacific (1958) (Which was filmed in Hawaii)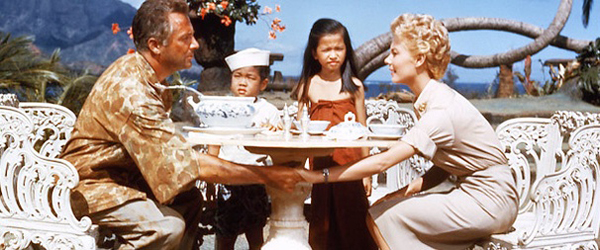 Rossano Brazzi
By '58, things Hawaiian had gotten less flamboyant…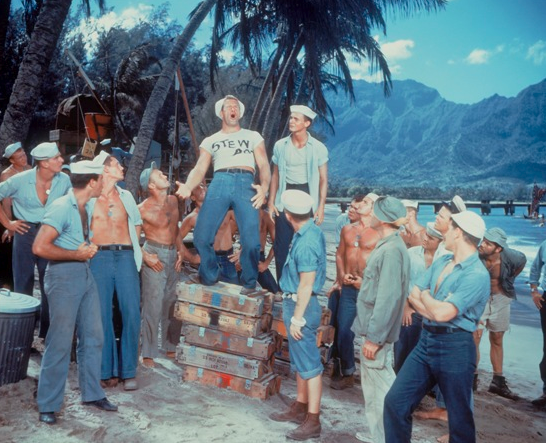 Cast 
while becoming, uh, more flamboyant.
Donovan's Reef (1963)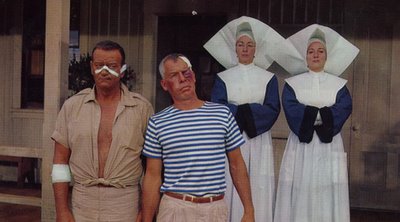 Lee Marvin
Hawaii was, er, kind of beat down by the the early '60's. But if you ignore this guy's black eye, you have to admit that he's donning an excellent nautical themed look. Oh, and never tie your button up like that. Ever.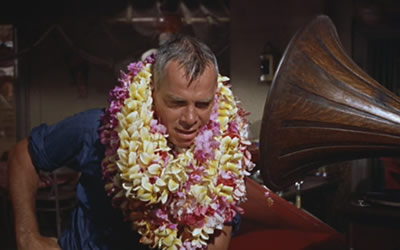 Lee Marvin
Well, if you're gonna go there…sometimes you just need to go there.
Blue Hawaii (1967)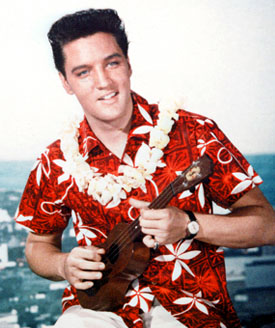 Elvis Presley
Who doesn't love a revival? Surely the people in 1967 didn't mind the Hawaiian one brought on by this Elvis film.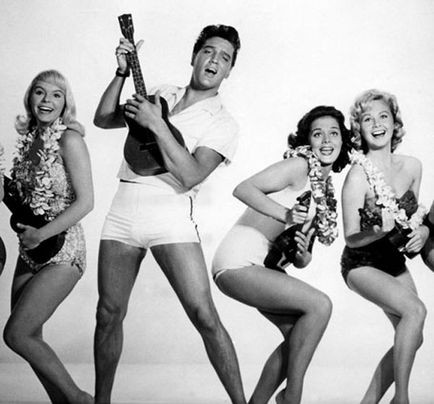 Elvis Presley 
And let us not forget who wore short shorts first.
And now something more modern thanks to Kenzo's Spring 2012 Paris Runway show