View Gallery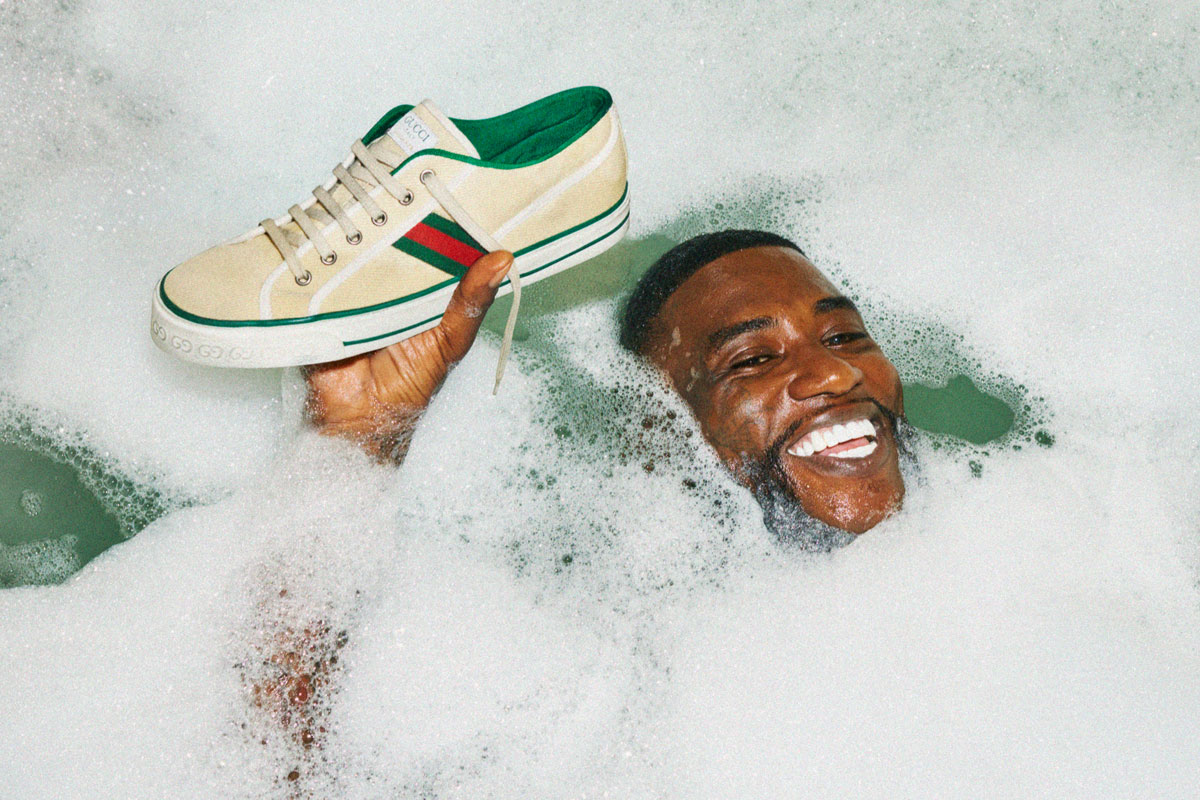 Gucci Mane is the Face of Gucci Cruise 2020
There is no designer that is as beloved by rappers as Gucci. It was the basis for Lil Pump's career-launching viral hit 'Gucci Gang' in 2017. It was also the basis for Kreayshawn's career-launching viral hit 'Gucci Gucci' in 2011. Viral one-hit-wonders aside (Kanye West, Outkast, Cardi B, and Migos have also shown love to the designer in their own songs), the Italian label remains an enduring source of inspiration for hip-hop artists everywhere — when in doubt, Gucci.
That being said, there is arguably no rapper that admires Gucci as much as Gucci Mane. The Atlanta-based artist (born Radric Delantic Davis) went as far as to change his name to show his absolute commitment to the cause — bless his heart. In what seems like a dream scenario, the artist has been cast in an actual Gucci campaign for the designer's Cruise 2020 collection.
Shot by Harmony Korine, the campaign is a party and everyone is invited. The guest list is composed of an all-star roster of talent, including Sienna Miller, Benedetta Barzini, and Iggy Pop. Overseen by creative director Alessandro Michele, the images capture the energy and dynamism of the house through a cast of people who may travel in different circles but are all bonded by their love for the label.
Check out some of the images from the Gucci Cruise 2020 campaign in the gallery above.