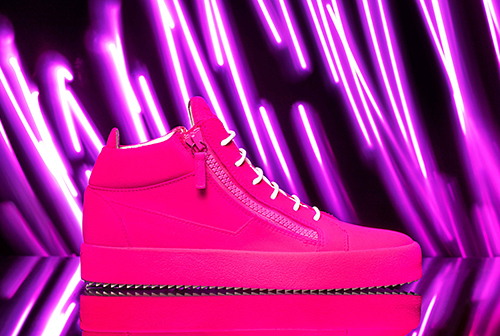 Giuseppe Zanotti Unveils Backstage Capsule Collection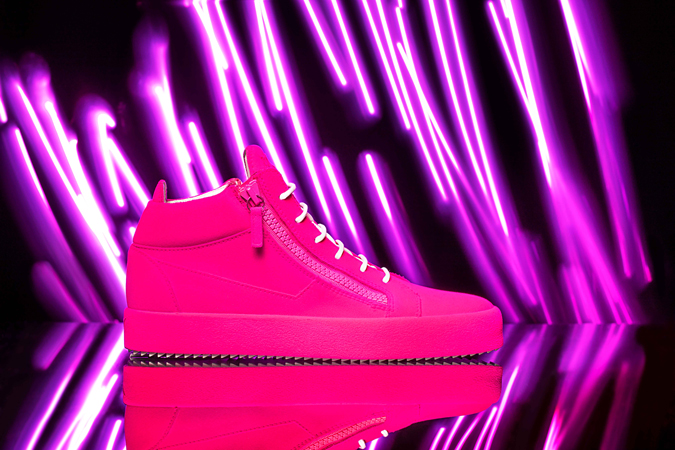 Image: Giuseppe Zanotti.
A brief moment of inspiration and impulse is the driving force behind Giuseppe Zanotti's Backstage Capsule Collection, a stunning line of bold hot pink footwear. Among the Italian shoe brand's latest release is its streamlined sneaker, THE UNFINISHED, inspired by the pre-show magic of a music concert. The kicks come with the brand's signature double side zips and contrasting white laces, together with a rich velvet texture to set itself apart. Stealing the show is its deep saturated color-tone, achieved through flocking, a hand-sprayed process performed by specialized artisans. A testament to modern street-style and Giuseppe Zanotti's own creativity and glamor, the series is a celebration of individual style and a stark display of character.
The Backstage Capsule Collection is available online now.