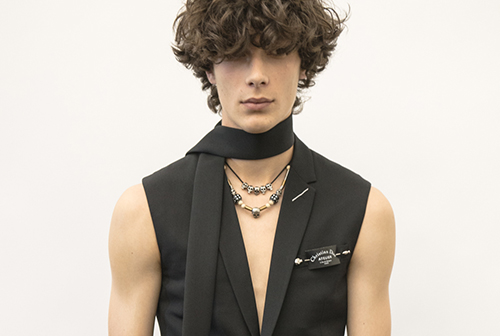 From Our View – Paris Fashion Week Spring/Summer 2018
An exclusive front row invitation.
With so many runways on the roster, June's fashion schedule can be just a tad bit daunting. That is why we put together this invite-only rundown of the very best from Paris Fashion Week. Let EH be your eyes so you can focus on those exclusive after-hours parties instead.
Hermès
Starring a minimal yet chic line of turtlenecks, track pants, zip up hoodies, and baseball jackets, Hermès unveils a range of elegant sports-inspired pieces for its Spring/Summer 2018 collection, incorporating a sophisticated mix of burgundy and brown.
Dior Homme
Dior Homme worked its magic on the classic black suit and white shirt for its Spring/Summer 2018 collection, marching a series of jackets, gilets, and minimal tailcoats down its carpet-grass runway.
Sankuanz
Drawing inspiration from American painter Cy Twombly, Sankuanz experimented with a variety of colors, prints, and fabrics in its Spring/Summer 2018 collection. Featuring an assortment of shirts, hoodies, and trench coats, the Chinese label also stole glances on the runway with its attention-grabbing accessories.
Cerruti 1881
With a soothing color palette, including sangria, cream, and ocean blue, Cerruti 1881's collection was a feast for the eyes as it showcased a range of jackets, shirts, and knitwear with unique stripes and palm leaf prints.
AMI
Offering a modern, refreshing take on '50s classics, including bowling button-down shirts, jumpsuits, and loose trousers, French label AMI boldly played with color in its latest line, placing exquisite pieces against the violet/pink sand that filled its venue at Paris Fashion Week.
Follow ESSENTIAL HOMME on Instagram at @EssentialHomme.