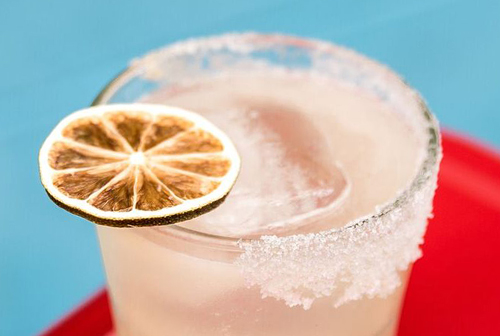 It's Been a Long Week: Tommy's Vacation
Image: ESSENTIAL HOMME, Tommy's Vacation.
WHAT
Go big or go home at any July 4th blowout this summer with a Tommy's Vacation cocktail. Mixed with sticky-sweet Seagram's watermelon vodka, the salty treat pairs perfectly with poolside sunning and fireworks.
HOW
Ingredients:
1 oz. Seagram's Watermelon Vodka
1 oz. Mezcales de Leyenda
0.75 oz. Fresh lime juice
0.5 oz. Agave syrup
Barspoon of Ancho Verde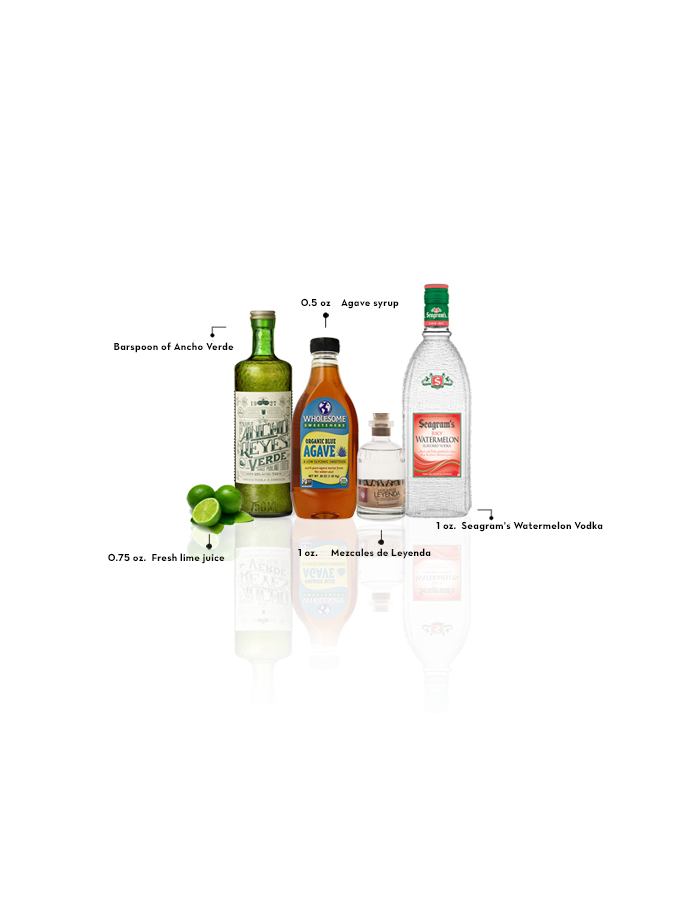 Image: ESSENTIAL HOMME, Seagram's, Mezcales de Leyenda, Wholesome Sweeteners, and Menjurje de Ancho Reyes.
THEN
Build the cocktail in a shaker and shake for about 10 seconds. Strain over a large ice cube into a rocks glass before garnishing with a half rim of pink salt and a dehydrated lime wheel.