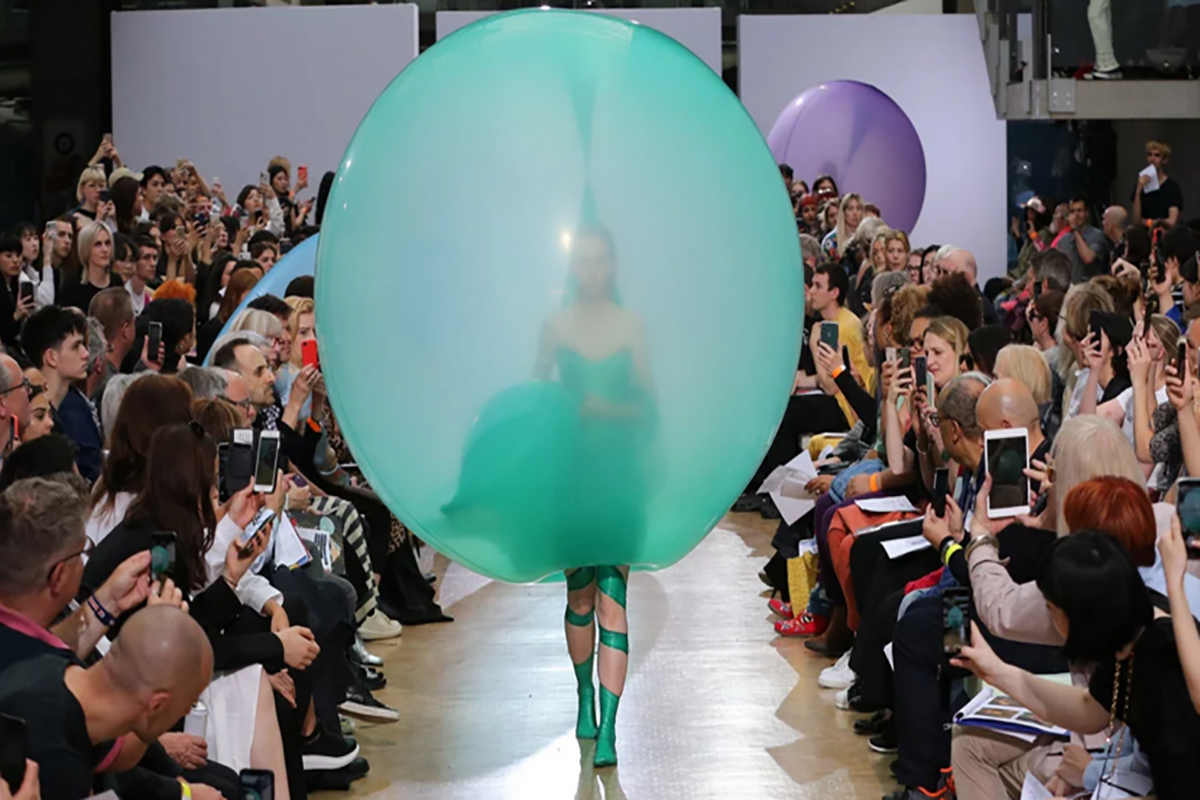 Fredrik Tjærandsen Bursts onto the Scene
Fredrik Tjærandsen presented his now signature balloon garments at the annual Central Saint Martins BA fashion show last Friday. Inspired from his own childhood memories, Tjærandsen wanted to capture the unclearness of remembering. "I really wanted to have this idea of capturing that mist… Sometimes there are these images that I can't really put into a place or a time. It's just that general feeling of fogginess" he told i-D about his collection.
The looks either remained with their bubble architecture or were popped by the model halfway down the runway, transforming into a rubber ensemble. Most notable of the pops was a purple bubble transforming into a two-piece tight asymmetrical top with a bouncy long skirt, as well as a yellow balloon falling over the model's shoulders and creating a half-inflated knee length dress. The deflation of the garments was representative of a moment of clarity among his own 'misty' childhood memories.
Tjærandsen had complications constructing the bubble garments, saying that one had popped in show previous to the press show. He too has been very secretive on the construction of the pieces, telling Vogue he wants "to keep it quite ambiguous." However, we do know that the rubber used for the garments were by local rubber growers in Sri Lanka, with as much plant material as possible.
Check out some of the bubble garments below.