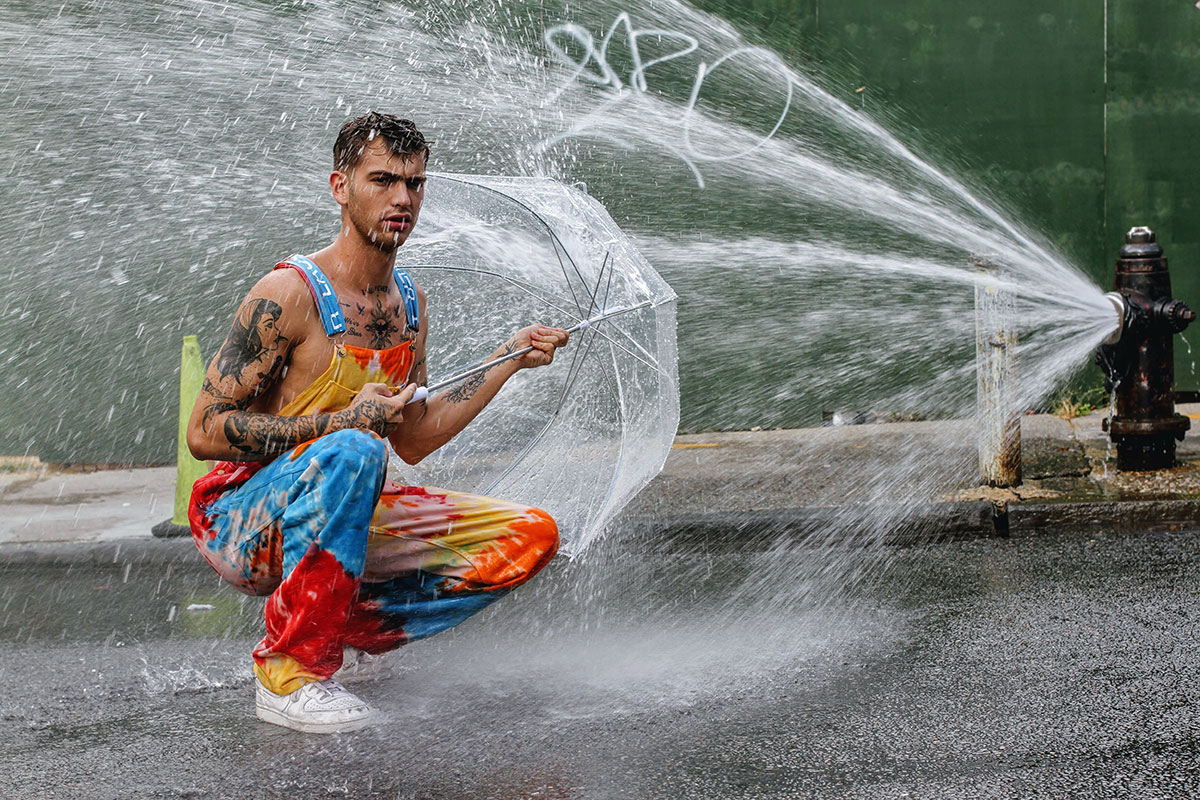 FLAN Launches a Tie-Dye Perfect Collection
Brooklyn-based brand FLAN has launched the ultimate four-piece tie-dye collection. Shot on the street of NYC during sweltering summer months with an iconically open fire hydrant, the model bathes in the colors of the metropolitan city. Already sported by heartthrob Noah Centineo and supermodel sisters Bella and Gigi Hadid sisters, the unisex collection is a perfect taste of summer. Color, comfort, and plain old fun define the easy collection dubbed "Forever Laughing at Nothing." Take out your tie-dye and dance in the fire hydrants while summer lingers.
Forever Laughing at Nothing is available at FlanLabs.com.