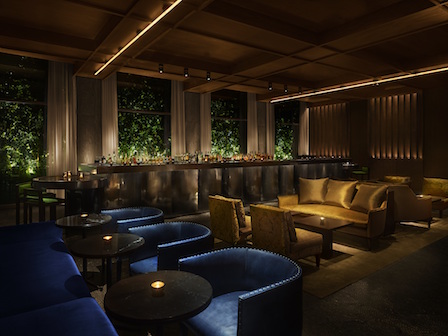 Exclusive Porto Alegre Cocktail Recipe from PUBLIC Hotel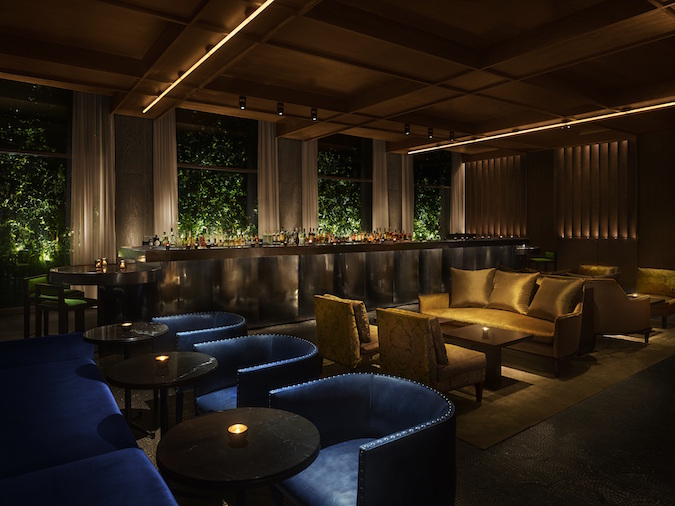 Photo courtesy of Public Hotels.
Since it opened shy of a year ago, Ian Schrager's PUBLIC Hotel continues to dominate nightlife with its lively parties and location in the heart of downtown. One highlight is the hotel's bar (1 of 3), Diego. The space is a mix of cozy and sexy, brought out by velvet upholstery, a fireplace, and dim candlelight. The intimate boutique hotel design, featuring Diego Rivera decor, and mezcal drinks surely make the bar one of New York's cabinets of chic curiosities. Come by on a Wednesday evening and you'll even hear some live jazz!  Now how's that for your own little private party? 
With a launch of a new spring cocktail menu, Diego offered us an under-the-bar recipe to one of their spring cocktails.
Porto Alegre is a sophisticated cocktail that offers an elegantly light mouthfeel.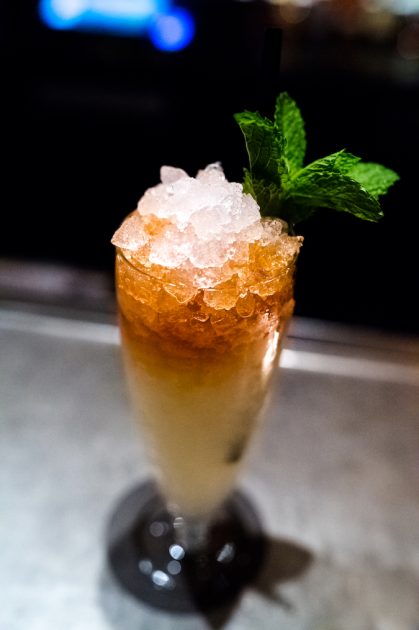 Photo courtesy of Public Hotels.
PORTO ALEGRE RECIPE:
1.5oz Pandan infused J&W Scotch
1oz Coconut Water
1/2oz Avua Ambruana Cachaca
1/2oz Lemon
1/2oz Orgeat
1/4oz Brown butter infused Falernum
1/4oz Pineapple
scant 1/4oz Spicy Ginger
2 jap dash Orange bitters
Method of Preparation
Build all ingredients in a small shaker tin. Whip and shake. Serve in pilsner glass with an angostura, mint, and grated cinnamon top.
Special thanks to Nate Otten for his bartender tips!