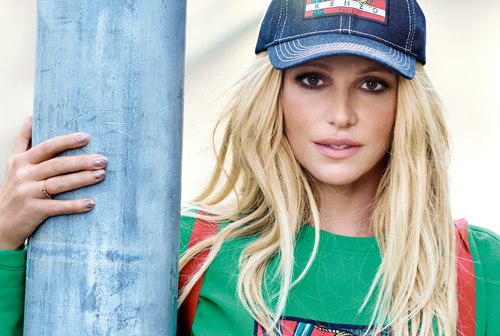 Britney Spears is a Denim Icon in New Kenzo Campaign
Kenzo continues its girl power initiative and we're here for it. After tapping New York icon and frontwoman for the Yeah Yeah Yeahs Karen O for an original song for its SS18 campaign, the French/Japanese label announced Britney Spears as the face of its latest collection, La Collection Memento N°2.
The collection is a denim-heavy assortment of pieces inspired by the brand's debut presentation in 1996. The campaign, shot by Peter Lindbergh in Los Angeles, focused on a theme of 'Icons.' When you consider the relationship of contemporary pop cultures icons and denim, Britney seems like a rational choice. And despite her living legacy status, this is her first major fashion campaign.
"It really just had to be the right fit and the right opportunity," Spears said in a statement. "KENZO pushes boundaries in the fashion world, which is what I like to do in my own career."
KENZO – La Collection Memento N°2 will be available in stores and online on March 21.
[slider_pro id="188″]