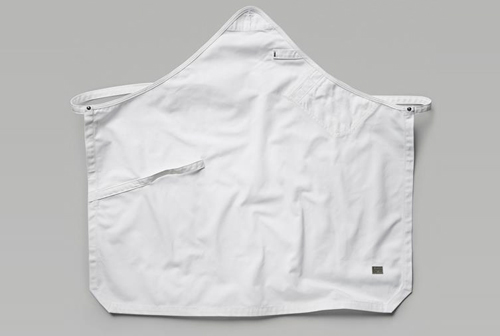 Eight Stylish Men's Aprons (Part Deux)
Going off a highly (and surprisingly) successful 2012 article we published on well designed aprons for men, we're back with part two, because round-ups—like wardrobe gear—are always better in pairs. And while aprons may not be thought of the most tailored of menswear layers, it seems that whether for kitchen surgical prep, excavating the backyard, or just lack of enough pockets, men are still seeking some sartorial advice on their functioning smocks. Check out these eight options for an improved approach to your around-the-house work.
1. Leather Apron, Aganovich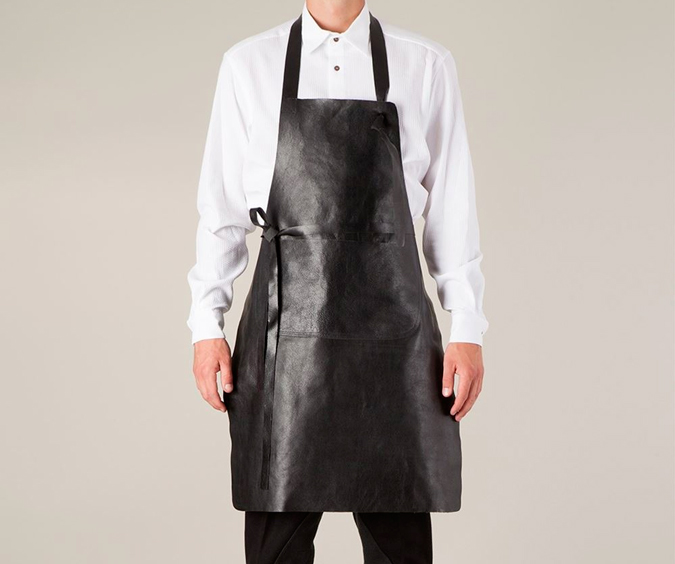 Image: FarFetch.
Composed of high-quality calf leather and featuring a tie fastening at the waist, you'll be reluctant to leave this apron from avant-garde label Aganovich hanging in the kitchen.
$893.86. FarFetch.com.
2. Argenteuil Apron, Ralph Lauren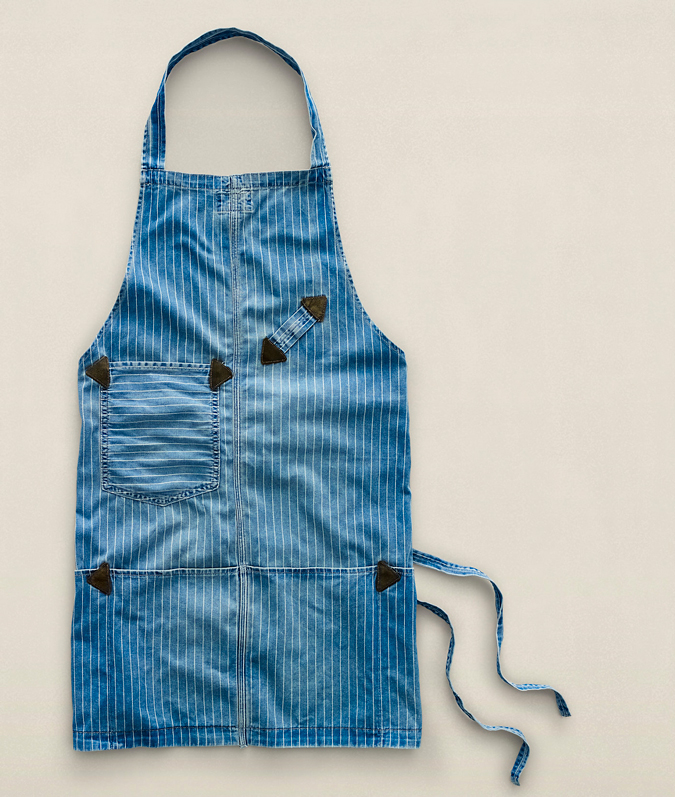 Image: Ralph Lauren.
Drawing inspiration from vintage French workwear, this heavy-duty option is made from indigo-dyed selvedge twill, and sports a dotted-stripe print that's fun without being frivolous.
$294.99. RalphLauren.com.
3. Raw Utility Apron, G-Star Raw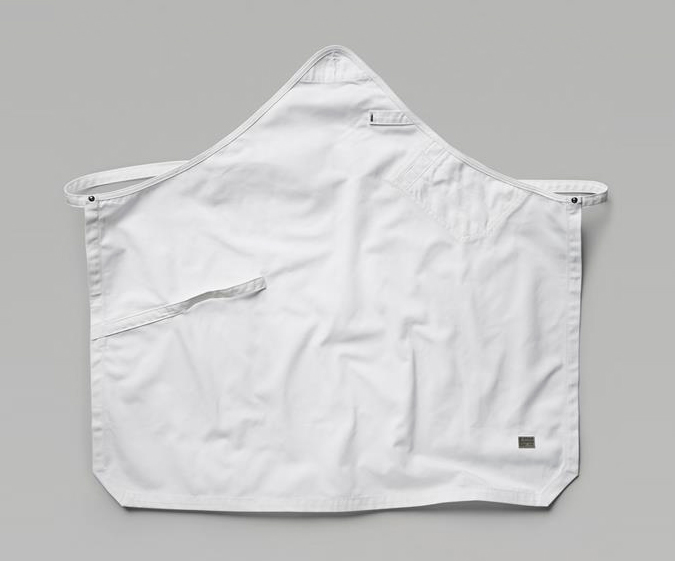 Image: G-Star Raw.
Durable like G-Star Raw's denim, this apron features deep front pockets for culinary utensils, and is available in three different colors.
$50. G-Star.com.
4. Stafford Apron, Ernest Alexander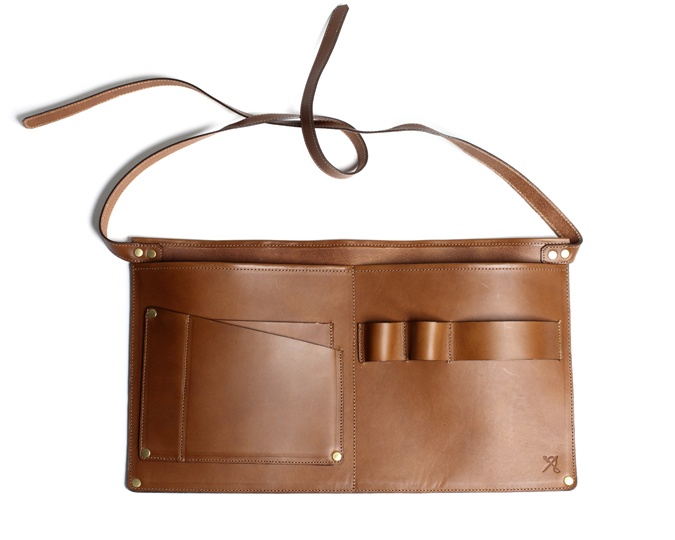 Image: Ernest Alexander.
Constructed with a focus on quality craftsmanship, the Stafford is composed of premium Italian leather, and features a variety of external storage possibilities.
$295. ErnestAlexander.com.
5. Rugged Men's Apron, Etsy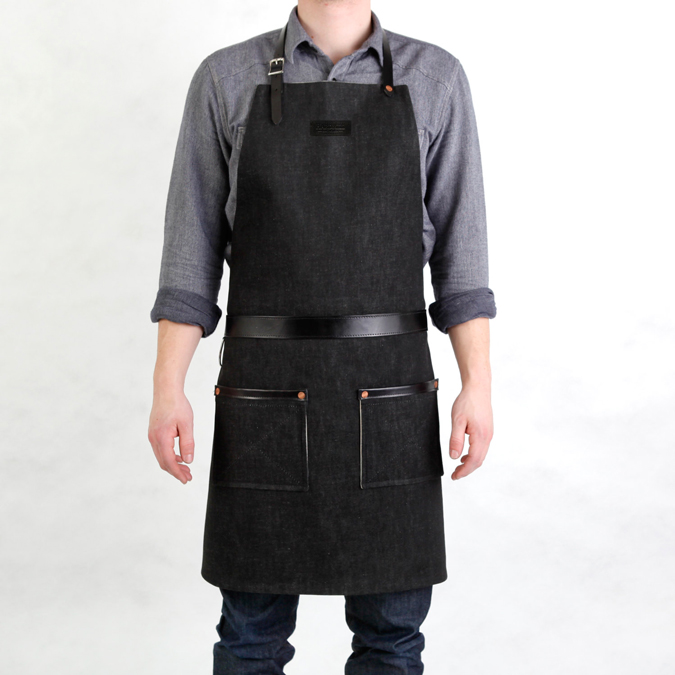 Image: Etsy.
Handmade in the USA of leather and selvedge denim, this hardwearing apron does it all; even including a hand towel utility ring and snap hooks for easy wear.
$220. Etsy.com.
6. Open Apron, Engineered Garments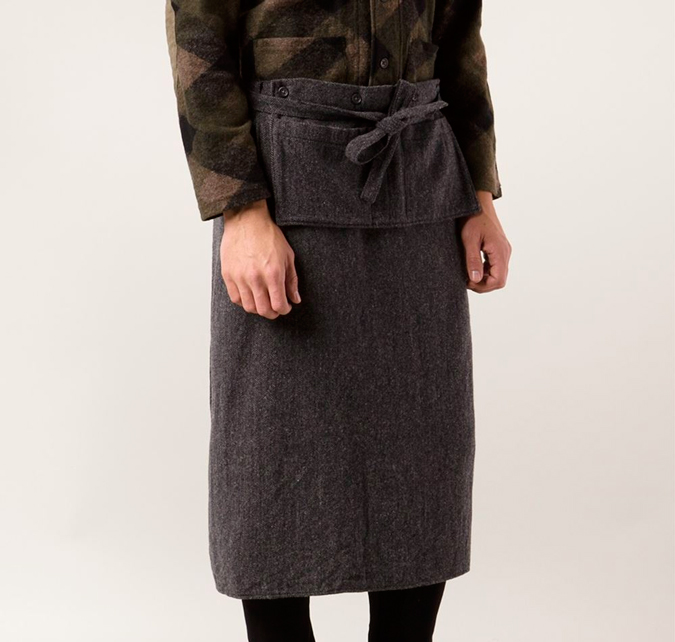 Image: FarFetch.
Reworking the classic silhouette in a wool composition, this long length apron from New York-based Engineered Garments also features an open front pocket for easy accessibility.
$228. Farfetch.com.
7. 'Capps' Work Apron, Moore & Giles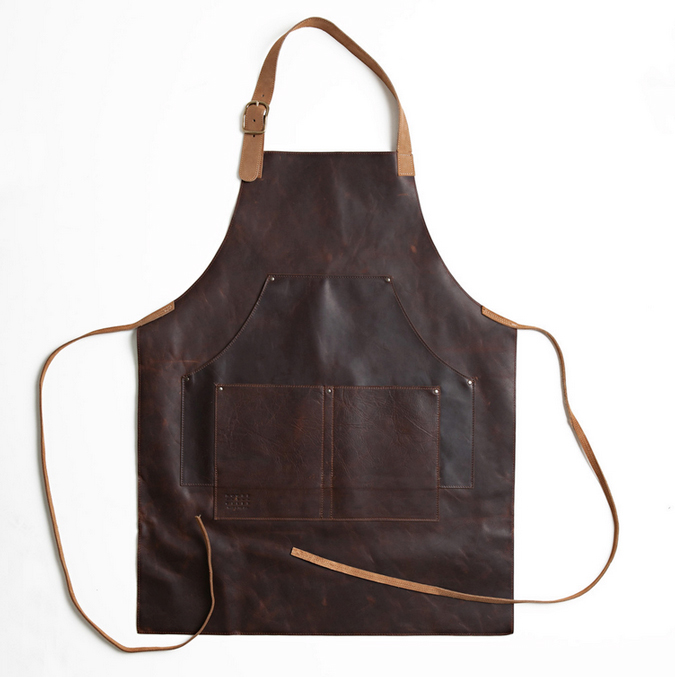 Image: Wingtip.
This leather apron is rendered in a rich oak color, making it stylishly suitable for a range of hard work.
$375, Wingtip.com.
8. Bailey Utility Waxed Canvas Apron, Birdkage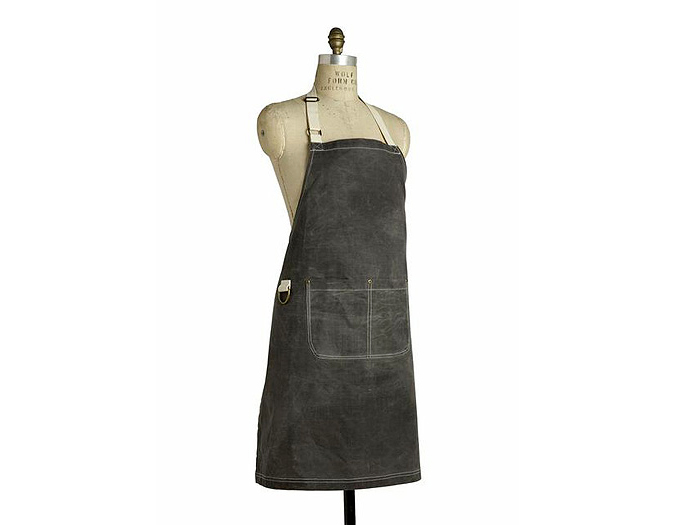 Image: Gracious Home.
Designed for the kitchen but suitable for all forms of handy work, this apron stands out with a waxed canvas body and contrasting topstitching, and is available in multiple colors.
$120. GraciousHome.com.