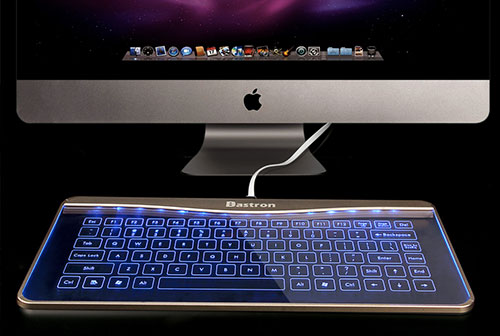 Editor's Pick: Bastron's Glass Keyboard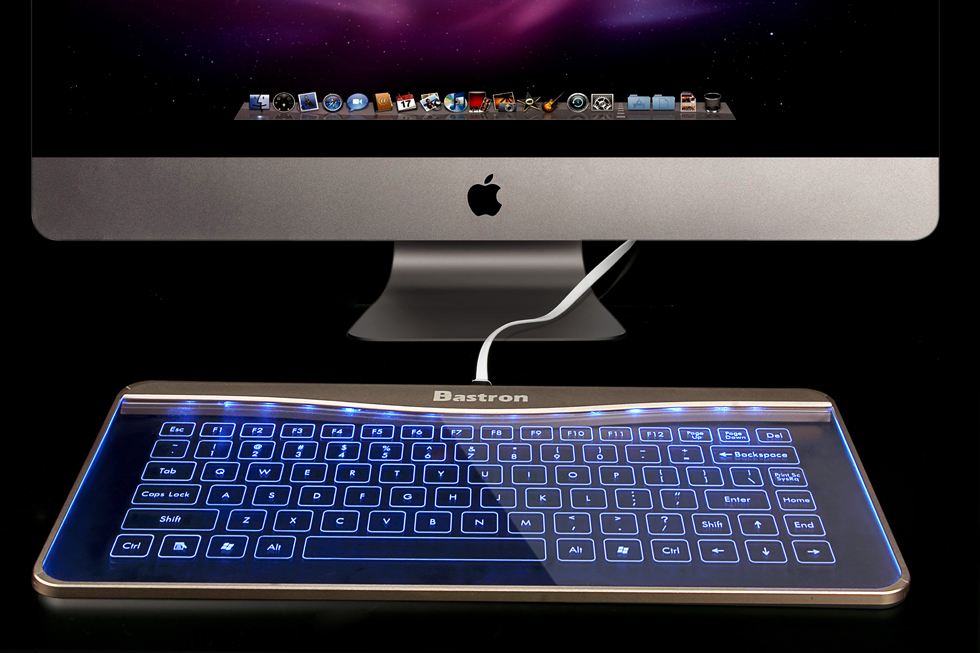 Image: Bastron.
As the internet continues to huff and puff over Apple's latest roll out of the thinest notebooks yet—god how many times can we keep saying that?—it is with a twinkle of FOMO and tinge of bitterness that those of us burdened to desktop-anchored desks (for instance, myself) are forced to ask in that ever so charming privileged east coast liberal way, "but what about me?" I use at least two iMacs on a regular basis, one at the office circa 2010 and another at my apartment from 2012, and while I love the large display and processing potential—which, like my gym membership or public transportation, I don't understand to make use of nearly enough—similar to a lived in apartment, I've been in need of a refresher. From the perspective of someone that knows nothing about what happens "under the hood," what this boils down to is… accessories! Mice, tablets, mouse pads, dusters, etc. And while almost everything invented for these purposes is awful, a few hidden rarities are not. Cut to the most futuristic typing device you've ever seen: Bastron's Glassy Keyboard.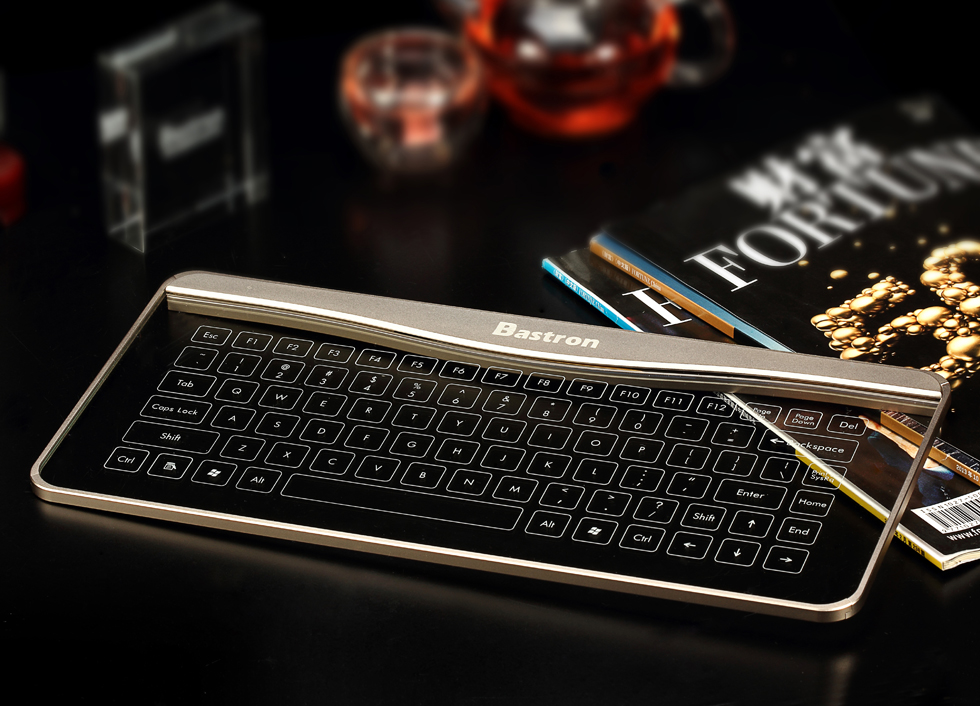 Image: Bastron.
Straight out of the spaceship's control room of your favorite sci-fi film from the late 2000s, this ultra-slim and super fashionable device features transparent smart touch keys that literally glow with a pink or blue backlight during use. Connectable via a micro USB plug in, the aluminum framed, glass keyboard is compatible with both Apple and Windows computers allowing for easy-to-spot crumbs and transcriptions of the high-techiest inception.
Bastron's Glassy Keyboard is available online now for $199.