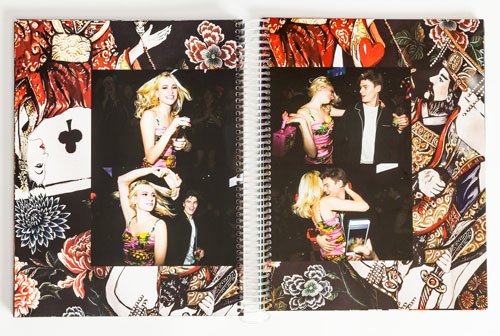 Dolce&Gabbana Chronicles the Rise of the Millennials in New Book
Images: Dolce&Gabbana.
Just in time for the holidays, fashion megahouse Dolce&Gabbana is releasing a book following the rise and global domination of the Millennial generation (read: 90's kids) through the digital sphere. Published by Rizzoli New York, Dolce&Gabbana Generation Millennials: The New Rise will feature candid shots and interviews with some of the label's biggest millennial ambassadors, and explore the brand's adaptation to their global relevance.
"The word 'Millennials' refers to the generation born in the digital age, who have known no other reality. We are proud to share an important part of our history with these young people in the form of a book, wherein they recount their uniquely personal vision of the Dolce&Gabbana universe," brand founders Domenico Dolce and Stefano Gabbana said in a statement.
Celebrating the house's longevity and the rapid takeover by Millennials that has revolutionized many industries, the book features over 150 images of some of the millenium's most promising and captivating talent. Some of the subjects portrayed in the book include EH August/Summer cover star Cameron Dallas, models Brandon Thomas & Dylan Jagger Lee, Lucky Blue Smith, style prodigy Luka Sabbat, among many others. Take a look at some of the images below.
Dolce&Gabbana Generation Millennials: The New Rise is available on November 14 at all major bookstores and online.
[slider_pro id="143″]