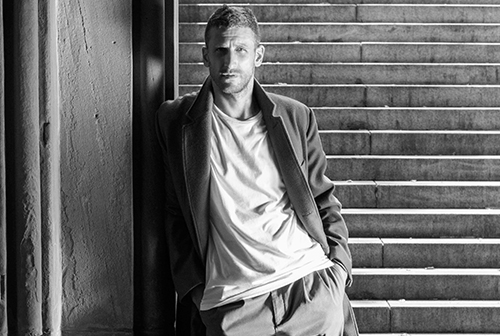 Curtis Kulig x TOPMAN Capsule Collection Now Available
Video: TOPMAN.
TOPMAN's long-awaited special collection with American artist Curtis Kulig, originator of New York's hard-to-miss "Love Me" affliction, has finally surfaced to shop online now. Packed full of gentlemanly-inspired, dowtown-designed pieces—from cheeky print tees to sharp overcoats—all translated in loose fits, the collection focuses on the eclectic personal taste of the celebrated artist. "I'm really thrilled about the collection with TOPMAN," said Kulig in a statement. "It's the first time I've done a project with my own name on it, so it had to be authentic and reflect my style." Also infused with notes from Kulig's own icons—including Albert Einstein, Woody Allen, and Richard Avedon—a percentage of sales of the collection will benefit Free Arts NYC, a project that benefits children and families with art education and mentoring.
Curtis Kulig x TOPMAN is available online now.