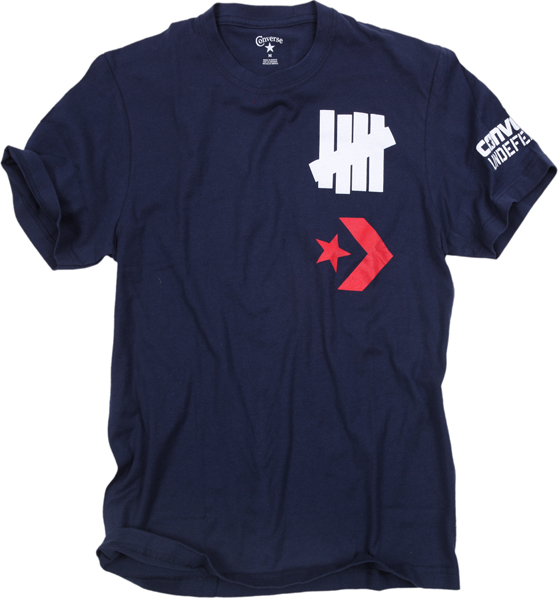 Converse + Undefeated: Born Not Made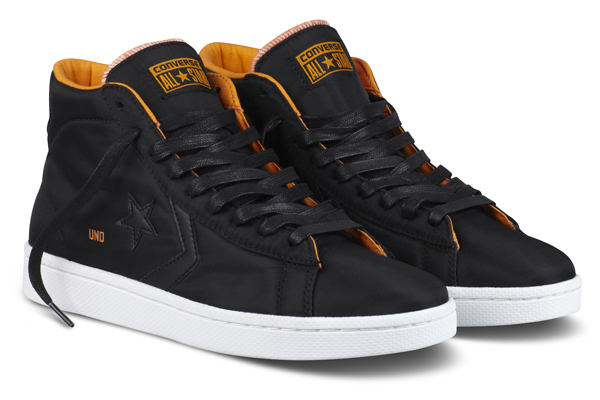 Converse and Undefeated have teamed up for a collection of of sneakers, apparel and accessories that are set to hit the streets on March 29th. The combo of Converse's classic basketball roots and Undefeated's hold on street cool l makes perfect sense and has yielded a beautiful modern version of Converse's classic Pro Leather and the Star Player. The collab's T-shirt boasts the motto "Born Not Made," which may cause one to pontificate about what that really means but will more likely just make you feel bad-ass when walking down the street.
The sneakers start at $70 and will be available at select Foot Locker Stores.