View Gallery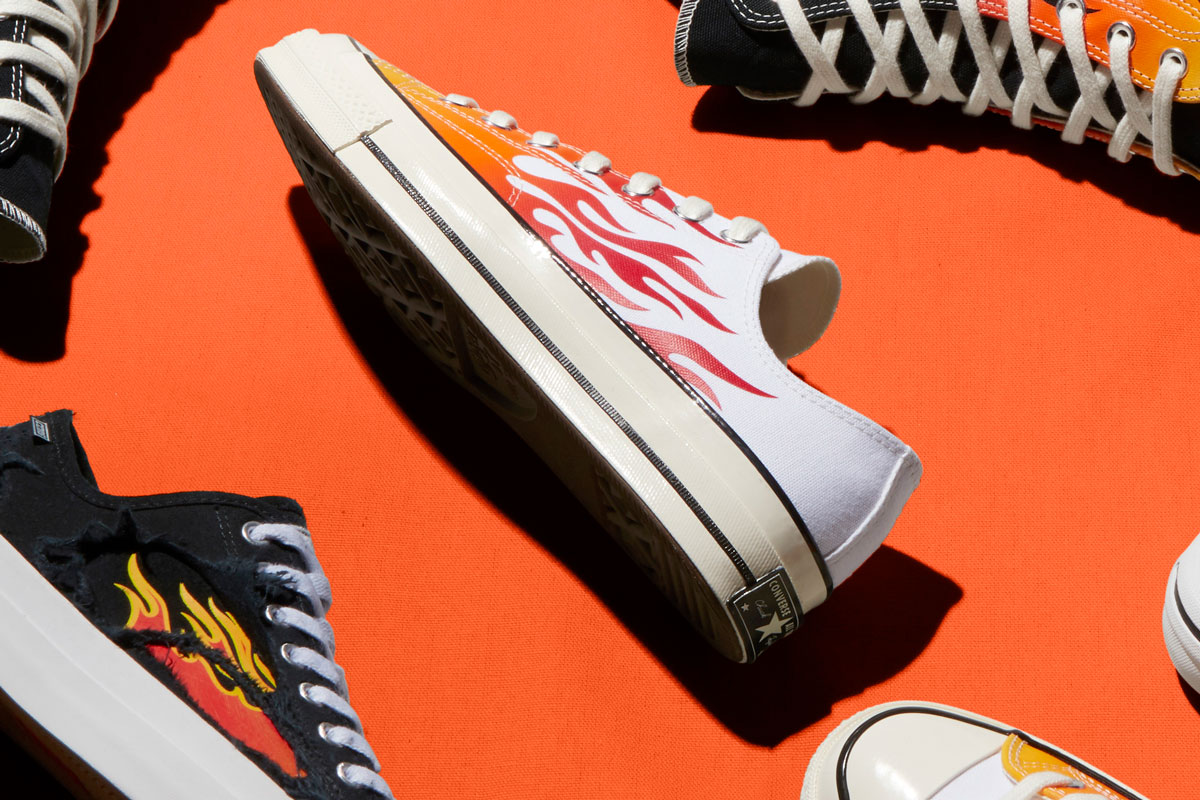 Converse Releases Archive Print Collection
Whether you're a total hypebeast or you've never bought your own clothes, Converse remains a universal footwear favorite. Plus, the all-American brand has found a way to fit in that rare sweet spot between 'retro classic' and 'always trendy' for at least 20 years. This phenomenon is definitely emphasized with the release of an Archive Print collection, a throwback line of shoes that recalls some of the finest printed styles from the brand's extensive arsenal.
The collection is available in a variety of different Converse styles including the classic Chuck 70, Lucky Star, and One Star Academy. The camouflage print — in 1983, this was the first print they ever used — has been rounded out in a modern twist. A simple but effective flame print is available in both black and white shoes, some distressed for emphasis, to ensure that even your feet are able to enjoy the tail-end of #HotGirlSummer. And if you're looking for a glam/punk/rock moment (literally who isn't), leopard print shoes deliver on all fronts. In true Converse fashion (since 1908), there's something for everyone.
The Converse Archive Prints collection is available in select stores and online now. Check out some of the styles in the gallery above.