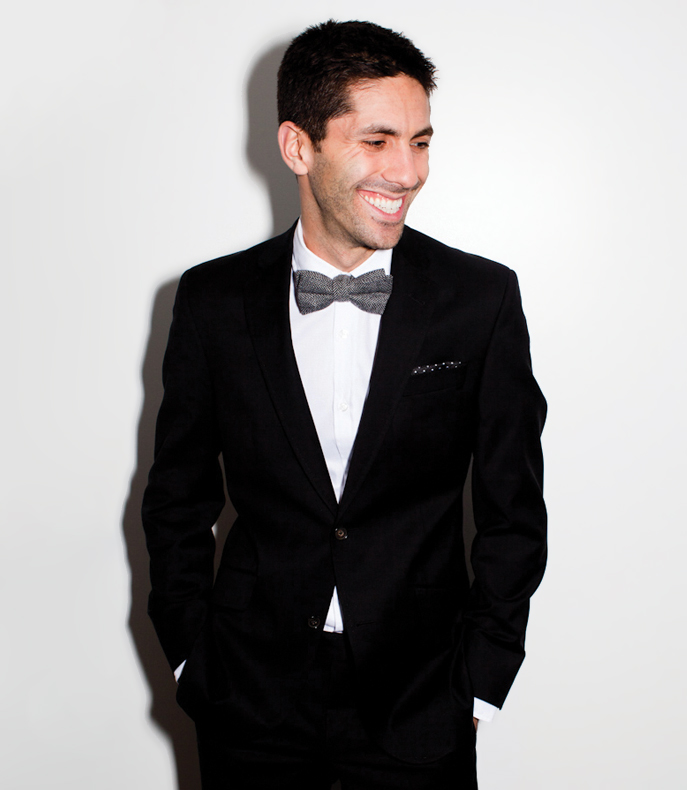 CONVERSATIONS: Nev Schulman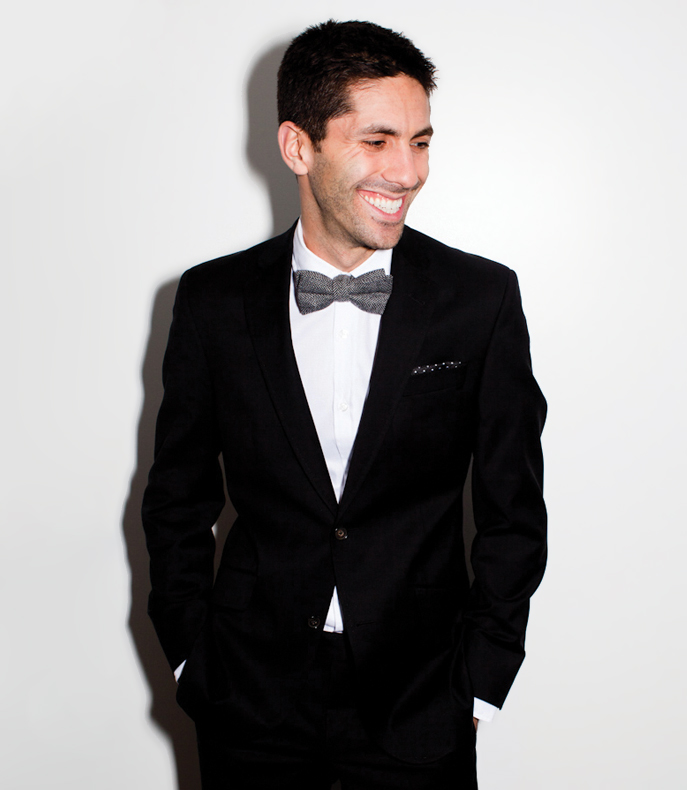 Nev Schulman exposes online dating frauds as host of his MTV docu-series Catfish, now in its third season. No big surprise that when it comes to his style, what you see is what you get.
Essential Homme: You grew up in New York City. When did you begin finding your personal style?
Nev Schulman: For a long time I was the recipient of my older brother [filmmaker Ariel Schulman's] hand-me-downs. He's an avid shopper and clotheshorse, so I've always stolen and borrowed from him. I recently came home to find a pair of A.P.C. jeans neatly folded on my dresser with a note that said, "Hey, got these, too tight." I used to be amazed at how much time and money he spent on clothes. Only in the last few years have I realized that there's an art and a joy to quality shopping and investing in a wardrobe. This, of course, coincided with becoming more in the public eye, so I wanted to look and feel good.
EH: You began shooting your 2010 documentary Catfish back in 2007. Are you critical of your clothes in the film?
NS: Definitely, but that's been the story since my teen-age years. I was weirdly rudderless in my fashion sense. My mom, who was a creative dresser, encouraged me to wear an eclectic mix of things. Some were cool and some weren't. Now I want my style to be unanimous and refined.
EH: Are you attracted to any particular labels?
NS: For basics I find that J.Crew, right off the rack, works really well for me. I'm very lucky that I have sort of a mannequin-esque body. When I want to invest in something more long-lasting, Ralph Lauren's RRL is a favorite. My two go-to pairs of jeans, one blue and one black, are both RRL. I've had a pair repaired a couple times, but it only gets better. I recently discovered Rag & Bone and fell in love with their t-shirts, which are simple but incredibly thick and well cut.
EH: What else do you look for in an outfit?
NS: Well, when I'm dressing for the MTV show, I'm very conscious about not distracting from the story. I don't want it to be about what I'm wearing or me looking cool, so I'm searching for something clean and put-together but not ashy. I guess that's always been my style anyway.
EH: You wear your own clothes on the show?
NS: Oh, yeah. Going into production, one of the things I was clear about is that I didn't want anything like lighting, makeup, or wardrobe. I never wanted to be pressured to wear something I didn't want to wear. That's why we don't have any sponsors, because whether it's a computer or a sweater, I want it to be me. We do get a shopping budget, which isn't much, but I still wear things I've been wearing for years. I want the way that I dress to match my personality.
EH: We imagine you also want to put the online daters at ease.
NS: Yeah, I need to be approachable. I can't have an outfit that screams high fashion or couture. Most of the people on the show—and most of the people watching it—are working with a limited budget, so I don't want to put anyone off. I want to look like an everyman. But I also hope to influence this generation of MTV watchers to wear clothes that fit them and that look more mature. It seems to be working, because a lot of people have commented on my style.
EH: How does your style compare to that of your Catsh co-star Max Joseph?
NS: He definitely likes a different palette, but we do have a similar look. Every morning while shooting we have to knock on each other's door and make sure we're not wearing the same thing.
EH: Do you use a stylist for red carpets or special events?
NS: I've never had a stylist, no, but right now my dress-up wardrobe consists of Theory suits, which are clean, handsome, and fit me nicely. I'm turning 30 this year, so I may be ready to graduate into some-thing more sophisticated, possibly a Tom Ford.
EH: What's the last item of clothing you splurged on?
NS: I've never been one to wear logos, but I did buy a Comme des Garçons Play sweater with the heart on it. I could've found a more affordable wool sweater, but it's a nice reference to the show, and it makes people smile.
Image photographed by Adam Fedderly.