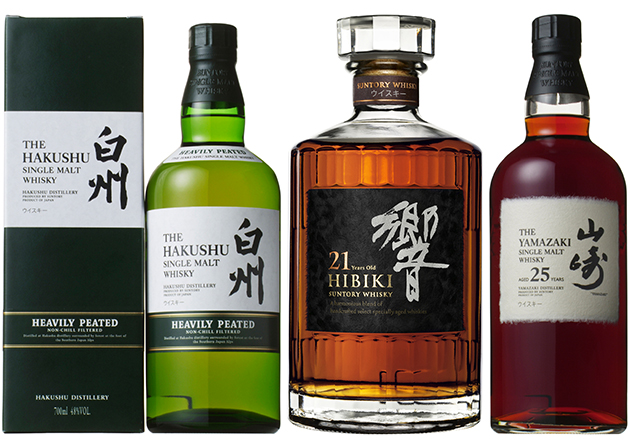 Coming Soon: Three New Suntory Whiskies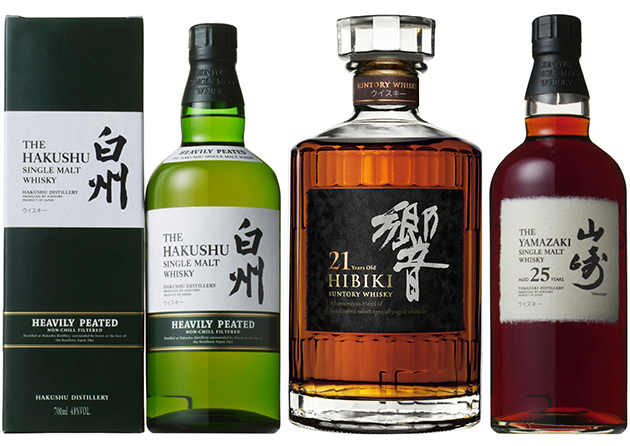 Here's something something luxurious you'll want to layer with your Fall 2013 look. Suntory—the pioneer of Japanese Whiskey (yes, the whiskey Bill Murray sent to Japan to promote in Lost in Translation)—will launch two new whiskies in the US for next season…and one you'll have to fly to the Land of the Rising Sun just to taste. (Pass the velvet red ropes this way…)
First is the winner of the World's Best Single Malt Whiskey at the 2012 World Whiskies Awards—Yamazaki 25-year-old. It's hue is the official color of Fall 2013— deep, burgundy red (See: Pitti Uomo)—and has been aged in sherry casks since…just after the first Issey Miyake store opened in the US. Dried fruits and a rich woodiness arrive on the nose with a strawberry jam, rosemary and cocoa palate, finishing with a robust bittersweetness. It's like sherry, but it's not sherry. Something impressive to consider for after the meal.
Next up, campfire in a bottle—The Hakushu Heavily Peated. Hakushu is one of the highest in the world, brewed in the forests of Mt. Kaikomagatake deep in the Japanese Alps. It's actually normally used to suss up other Suntory whiskies with a smokey flavor but for fall, they're giving the whiskey its own bottling. Good move, because the from the Hakushu Heavily Peated's toffee-vanilla-smokey start to the sweet smokey finish, it's really the modern man's version of how to get warmed by the campfire. Especially so if you're doing so from the neoteric confines of NYC's 21 Grams basement bar (where I got to taste some late last week).
And Hibiki 21—the one you'll want, because you can't buy it here, but also because it has the kind of smooth, woodsy, sweet complexion that's easy to digest and rather amenable to cocktail making. Hibiki is created from a selection of single malt whiskies and aged in various types of casks (one being Mizunara, a rare Japanese oak) and, just as stirring, it comes in the kind of swank bottle you'd like sitting out on your bar.
For more information check out suntory.com/whiskey
Related: The King's Ginger