Chicletol x Essential Homme Oct/Nov 2014 Mix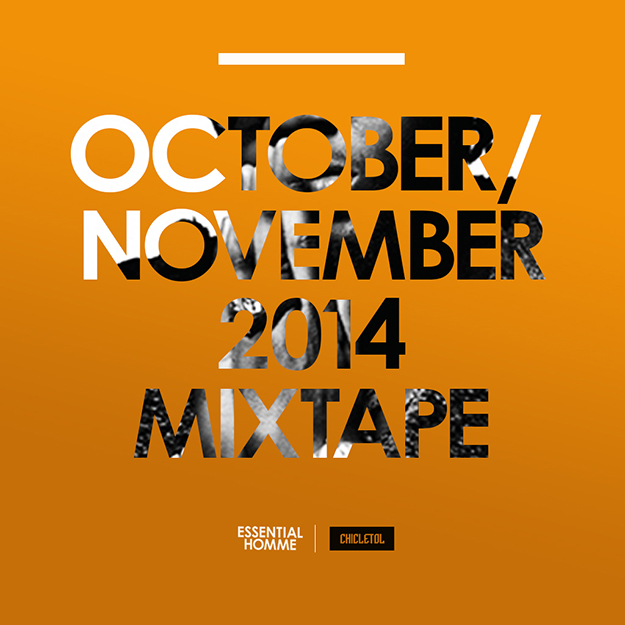 Image: Essential Homme.
In honor of Essential Homme's newly-released October/November 2014 issue, featuring hip-hop artist, fashion collaborator, and Karl Lagerfeld muse Theophilus London, Barcelona-based DJ, stylist, and all around boy-in-the-know Chicletol took to the dance floor to make us a banging mixtape incorporating '90s throwbacks, sweaty house jams, and London's Neu Law. Check the tracklist below, crank up the volume, and pair the mix with your brand new copy of the mag for an endlessly-essential loop.
Track list in the following order:
01. "Old Thing Back" (Matoma Remix) – Notorious B.I.G. feat. Ja Rule
02. "What It's Gonna Be?" (KAYTRANADA Edition) – Busta Rhymes feat. Janet Jackson
03. "I'm a Boss" – FlexB
04. "ATM JAM" (KAYTRANADA Remix)- Azealia Banks feat. Pharrell
05. "Tom's Diner" – Anna Lunoe and Worldlife
06. "All Night Loop" (Pezzner Remix) – Amine Edge
07. "Trigger" – Maluca
08. "Neu Law" – Theophilus London
BONUS TRACK: "Whatta Man" – Salt-N-Pepa feat. En Vogue

Note: Neither Essential Homme nor Chictol claim ownership of any of these songs. If you have ownership of music in this playlist and wish to not be included, please contact us at INFO [at] essentialhommemag.com and we will remove immediately.