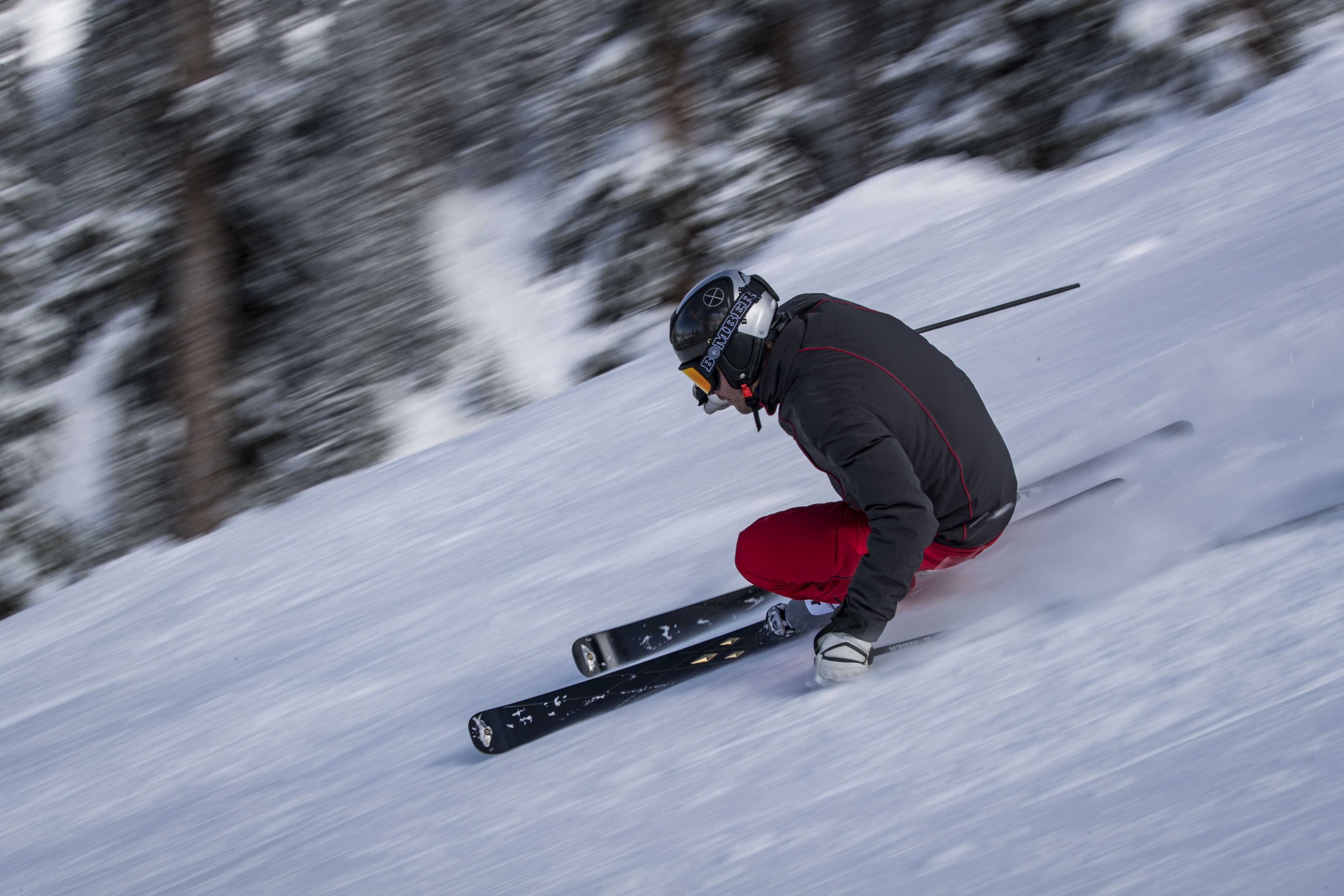 Bomber Ski and Bentley Made the Ultimate Skis of the Season
In celebration of its 100-year anniversary, Bentley Motors has joined efforts with Bomber Ski to create the ultimate luxury snow vehicle: a Limited Edition Centenary Ski and a Black Diamond Edition Ski. What's it like to ski on a black diamond pair of skis? (Perhaps similar to surfing on a Chanel surfboard.) Bode Miller, former Olympic ski racer, worked with Bomber to create and test the pair.
Miller worker with the brand to create a performance-perfect pair that does not only enhance cutting-edge design technology but also an extra tad of sparkly embedded in 24-karat gold plated inserts. The Centenary Ski comes in 100 limited-edition items that took 18 months to develop to perfection. The facade of the skis features a 3D-geometry that creates a dramatic aesthetic. Taking inspiration from the diamond space, the 100 pairs feature the gold-diamond inserts for the black diamond trains. The Black Diamond Edition Ski comes in 200 pairs with a sleek black finish just like Bentley Motors. Each pair also comes in only one size of 171cm with more sizes available per request in January.