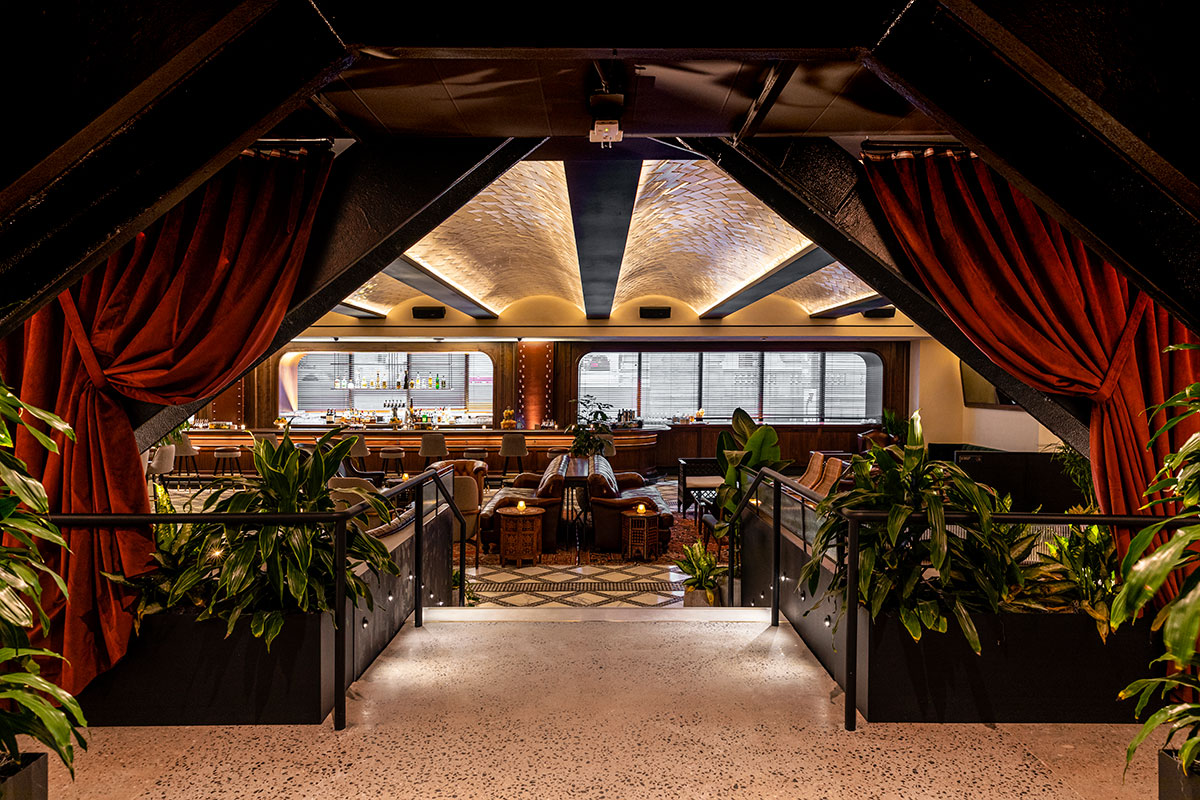 Bergamo's is Midtown's Unexpected Sultry Lair
Bergamo's, located at the base of a 29-story office tower, is an unassuming cocktail lounge in the heart of Midtown. The first venture by Company You Keep Hospitality, the unlikely oasis takes a contemporary spin on old New  York glamour with its modern, charming decor and tasty fare.
Designed by SHoP Architects, the 8,530 square-foot space is a behemoth of a bar divided into separate lounge spaces including a library section with high tables, a 63-foot bar, and quieter corners to hide away from the crowd. A striking vaulted ceiling with custom made tiles — a nod to historic Grand Central Station next door — hangs overhead.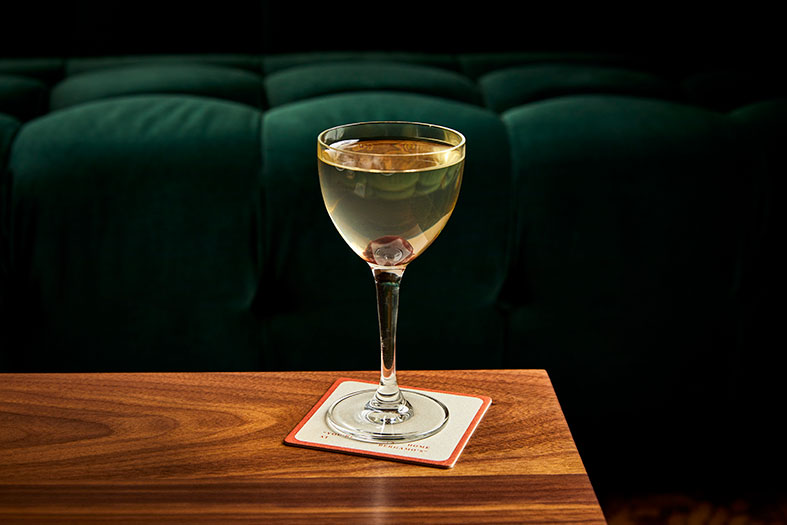 But Bergamo's isn't just a visual spectacle. A lineup of cocktails curated by Anthony Merlino (previously at the Baccarat Hotel, Vaucluse, and others) keeps everyone hanging around way past nightcaps. Merlino updated classic cocktails with his own twist. Starting off with the gin "Second Wedding" and moving on to any from the craft options, we advise one end with an Espresso Milkshake (truly one of the best in town).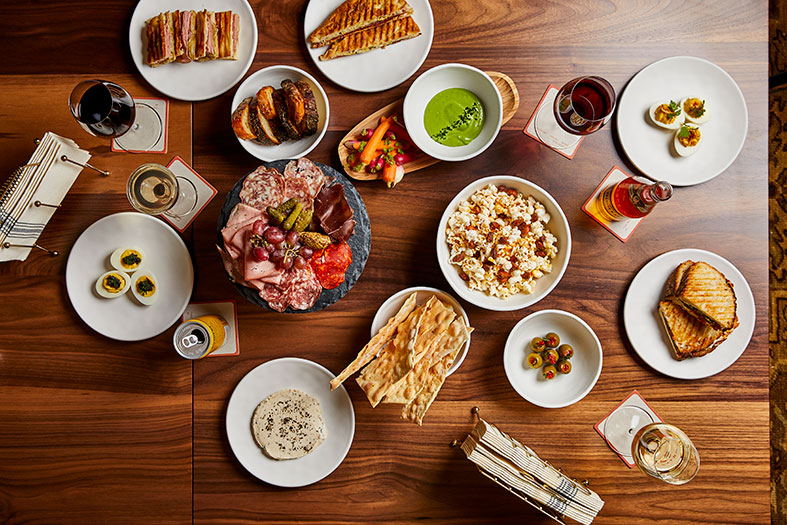 The cocktail menu is also supported by an array of savory bites ranging from traditional charcuterie to mini-melt sandwiches. With bars like Lot 15 and now Bergamo's showing up in the least likely areas and converting the popular and classic into the trendy, there's a small but clear revolution of the Midtown scene.
Bergamo's is located on 26 Vanderbilt Ave.