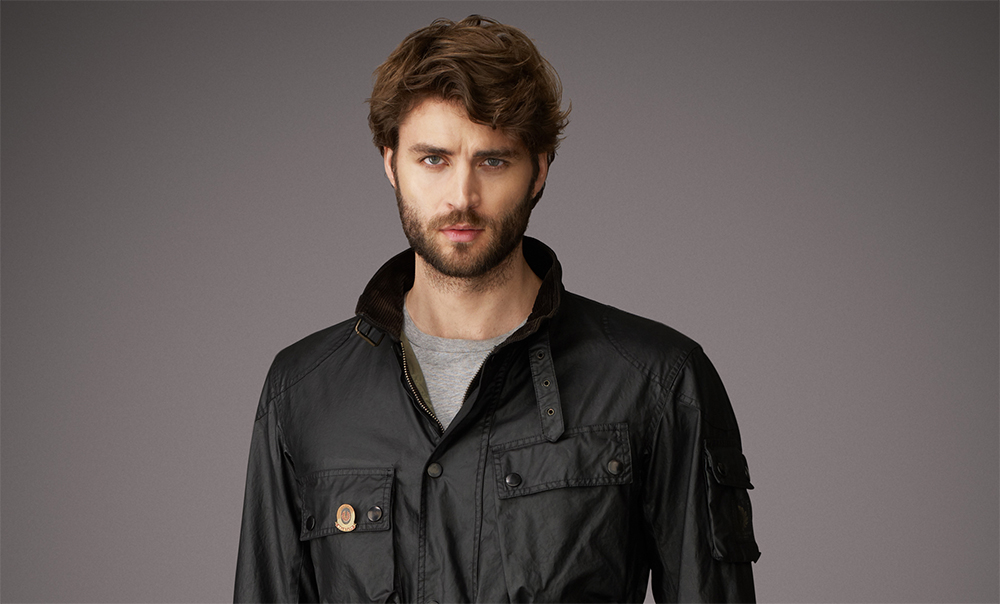 Beckham x Belstaff Arrives with a Rugged Aesthetic, Refined Details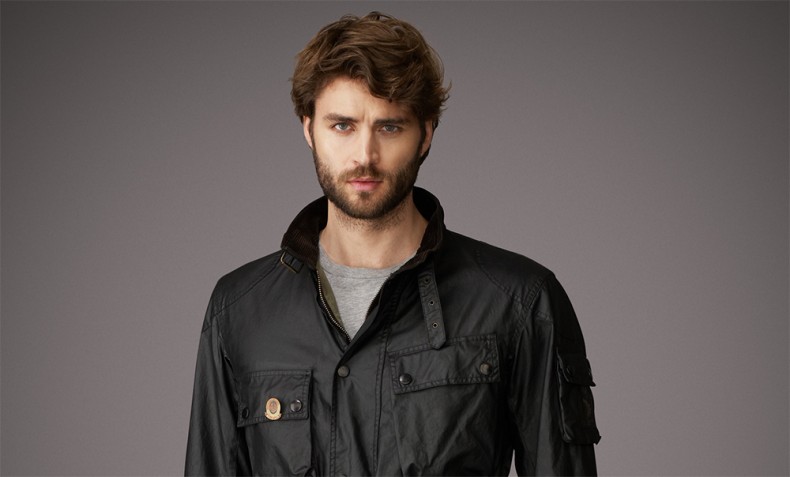 Great news for Anglophiles—British luxury lifestyle brand Belstaff just launched a new capsule collection in collaboration with fellow English icon David Beckham. The soccer star was recently announced as the face of fashion house's 2014 global advertising campaign, along with news of the opening of the company's London flagship store on New Bond Street.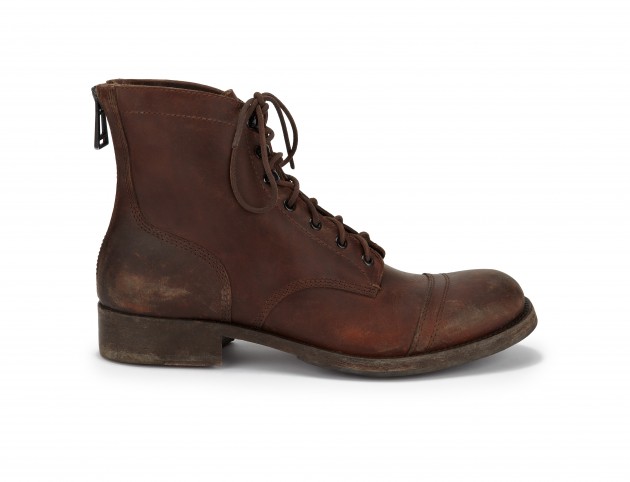 The new collaboration offers t-shirts, jackets, and boots in muted grays and browns, with an air of ruggedness that reflects Beckham's cool-dad style. In particular, the casual-but-sophistcated leather pieces exhibit this style, utilizing elements of the classic motorcycle jacket and updating them for a paired-down, modern look. The jackets also feature textured shoulder pads, adding masculine detail while maintaining a slim silhouette. It is in these specific, English-made details such as these that the collection succeeds, adding just a touch of toughness to otherwise sleek designs.
Beckham x Belstaff also features distressed detailing, particularly on its trousers and boots. However, the effect is far from gaudy or distracting—a usual overeager casualty found in this trend. The dark gray Harpton Trouser shows off this technique on its leg and thigh areas, exhibiting the collection's rugged aesthetic without detracting from the slim shape of the pants. Similarly, the brown leather Norley Boot (shown above) features distressing in the ankle and toe areas, appearing worn-in and comfortable. Like the jackets, both pieces utilize zippers, with the trousers featuring zippered pockets, and the boots zippered heals. These details combine style with functionality, making the pieces especially suitable for men who travel often or otherwise spend significant time performing physical activities.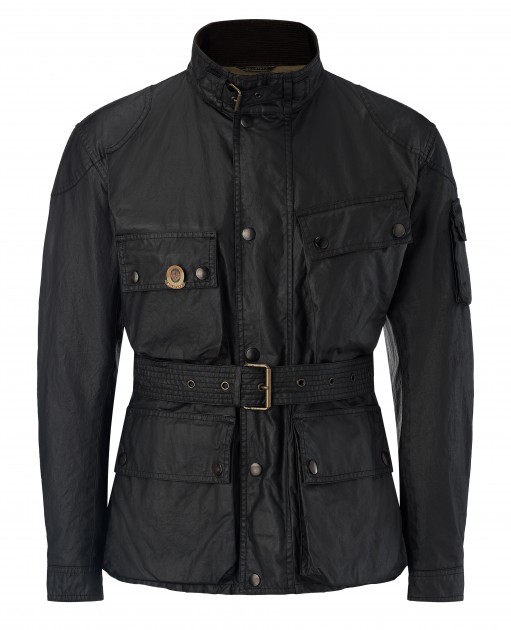 The Marshfield Jacket (shown left) is another particular feat of the collection. Featuring a button front, four large pockets, and a belted waist and collar, the jacket is a refined blend of utility and style. As with the collection's leather jackets, the Marshfield features a slim silhouette, accentuated further by its belted waist. Both the waist belt and the smaller collar belt feature matte, gold-tone buckles, providing a pop of color without straying from the character of the collaboration. The Marshfield is particularly successful in blending utility and style, with large pockets suitable for everyday essentials. Paired with the right boots, the Marshfield can straddle the line between toughness and refinedness.
Belstaff is a heritage brand that seeks to appeal to the "fearless explorer and the fashion enthusiast alike," and with its latest collaboration, The Beckham x Belstaff collection perfectly embodies this adventure.
The Beckham x Belstaff collection is now available online.
Images: Belstaff.