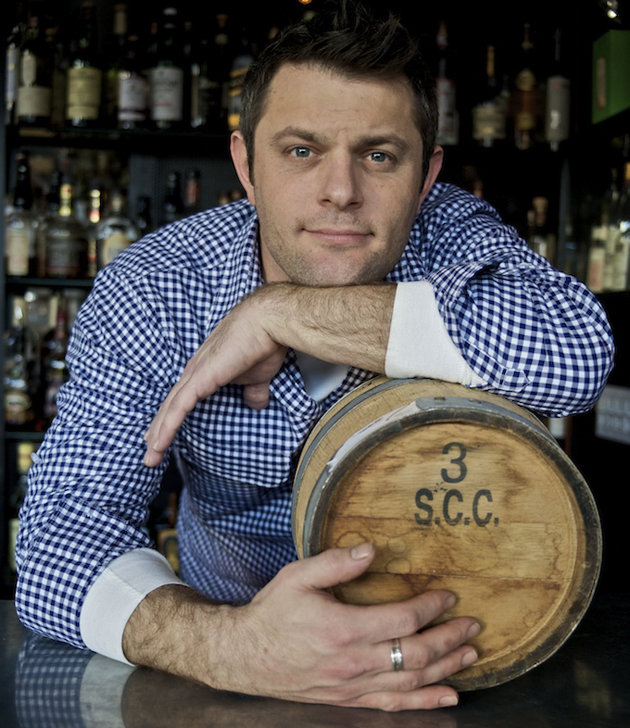 Fashion Week Break: Barrel Aged Cocktails
Fine whiskey just gets better with age. And the same can now be said about cocktails as the latest trend of barrel aged cocktails is sweeping the nation. Bar menus from New York to San Francisco are being filled with aged cocktails like the Negroni, Manhattan and other classics drinks that will come out the barrel with a richer flavor and deeper notes after a six week wait.
So how did this trend happen to come about? It all started with Jeffrey Morgenthaler, bar manager at Clyde Common, in Portland. While in London, his visited 69 Colebrook Row where famed mixologist Tony Conigliaro was slinging vintage Manhattans that he aged by the glass to thirsty drinkers. Morgenthaler took this procedure up a notch by batching larger quantity of a single cocktail to be aged in used oak barrels instead by glass. While waiting during the aging process, Morgenthaler couldn't help but wonder if the outcome of his experiment would be favorable.
"I was thinking I hope I don't fuck this up, my boss is going to kill me if I do," he said.
Six weeks later, all his worries were put to rest as the first batch of his aged Negroni was a success and he posted his glorious results on his cocktail blog, Jeffrey Morgenthaler (jeffreymorgenthaler.com), for all the world to see. And the rest was cocktail history. Even two years later, the popularity of this trend has continue to grow as more and more of his fellow bartenders are following in his lead and he can't help but feel a little proud.
"I think it's awesome, Morgenthaler. Who wouldn't want their idea picked up in bars all over the world? It's very flattering and humbling all at the same time."
Bars aren't the only place that this technique can be done in as it can easily be done at home just as well. All one need to do is buy a used barrel (Tuthilltown Spirits sells them online), whip up the cocktail of their choice and a whole lot of patience. And that perseverance will be rewarded with a tantalizing concoction made by your own hands that will be sipped and savored.