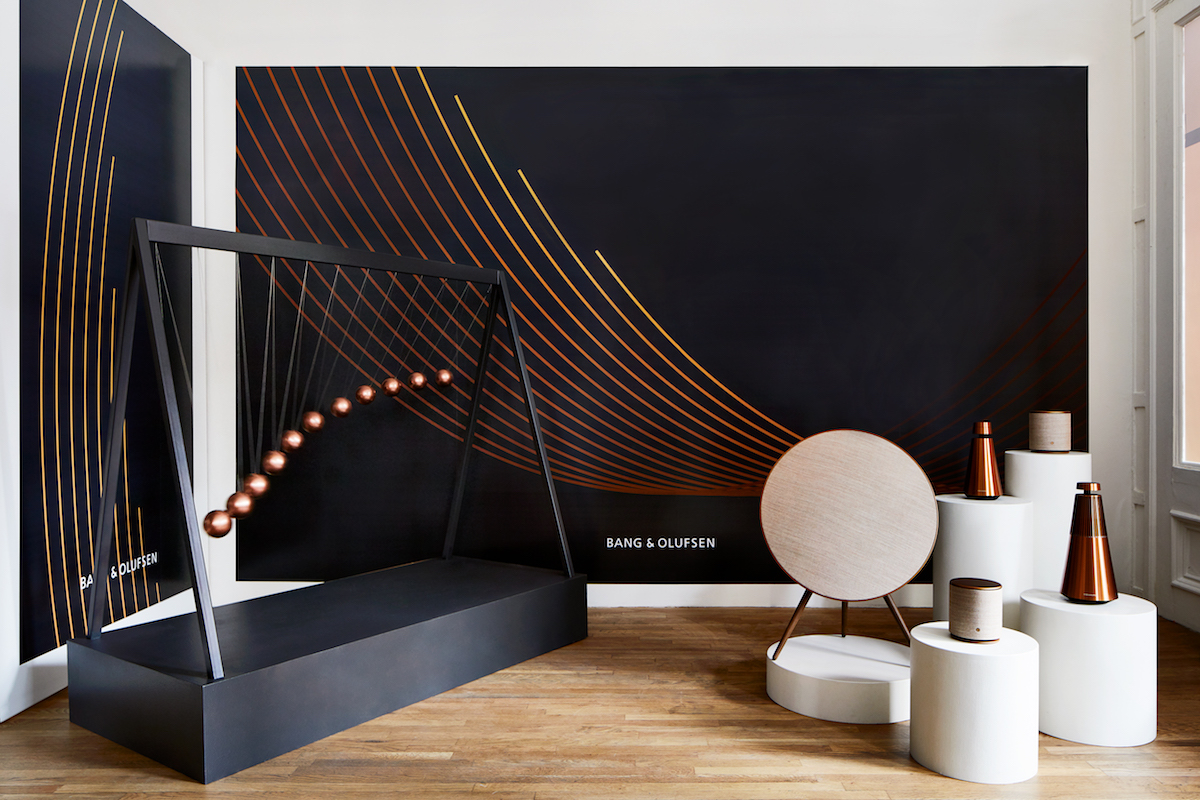 Bang & Olufsen Musical Pop-Up Takes SoHo
Bang & Olufsen just opened The Music Box, a new immersive pop-up in SoHo. The temporary boutique consists of a collection of interactive vignette photo-ops, all of which help to shed light on the elevated musical dimensions of Bang & Olufsen, as well as allow for the visitor to be immersed in the B&O listening experience.
Upon entering The Music Box, visitors are invited to enjoy the Bronze Collection, an exclusive colorway that unites Bang & Olufsen's best multiroom speakers in one space. Emblazoned with a giant sound-generating pendulum, users are able to listen to musical notes through a Beoplay A9 speaker. But the highlight of The Music Box is housed in the rear, which contains the B&O jazz club, in every sense of the word — dimly lit, curtain-lined, and showcasing the newly released Late Night Blue Collection. The collection is a nod at the old-school iconic jazz clubs of New York – except maybe minus the Beoplay A1 Bluetooth speaker and the Beoplay E8 wireless earphones, which are 100% present in this spot.
Other interactive parts of the musical oasis include a brightly colored room displaying the new Beosound Edge, the award-winning wireless speaker (which features the world's first active bass port), and a cozy living room that shows how the state-of-the-art Beolab 90 loudspeakers (which boast more than 16,000 watts of acoustic power) can easily fit into any living space.
The Music Box by Bang & Olufsen is open now at 121 Spring Street.