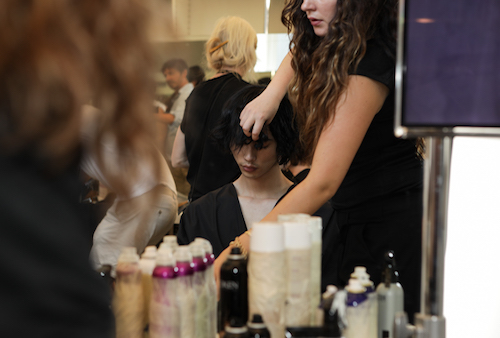 Backstage Beauty at Prada Spring 2019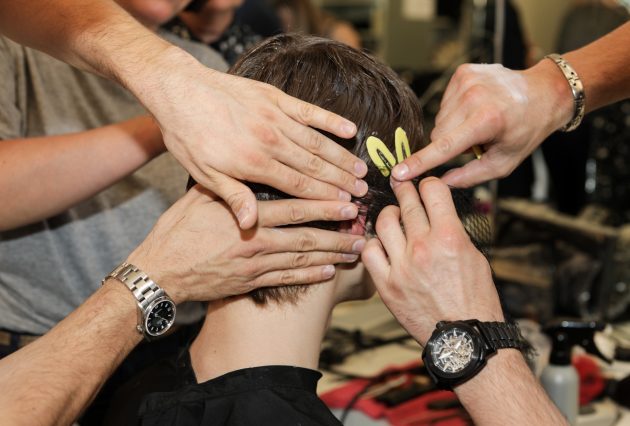 Prada's Spring 2019 was a psychedelic take on the 60's with it's revealing sexiness, clean cuts, and always a dose of unexpected. This season that was the appearance ushankas, Russian hats, in Prada nylon. While the short shorts and lots of thighs was a repeating trend, the hats were really a new addition. Prada presented a well-tailored show with colored-blazers, washed jeans, and boat shoes.
Photos shot by Paolo Simi and Alessandro Russo for ESSENTIAL HOMME.