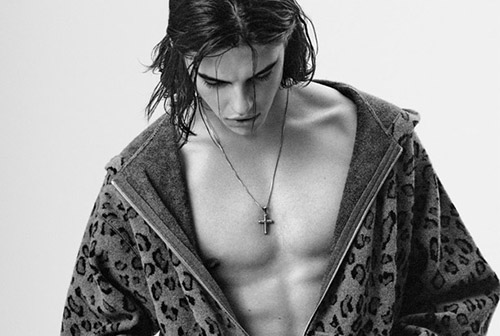 House Rules: How Alexander Wang Grasped Global Domination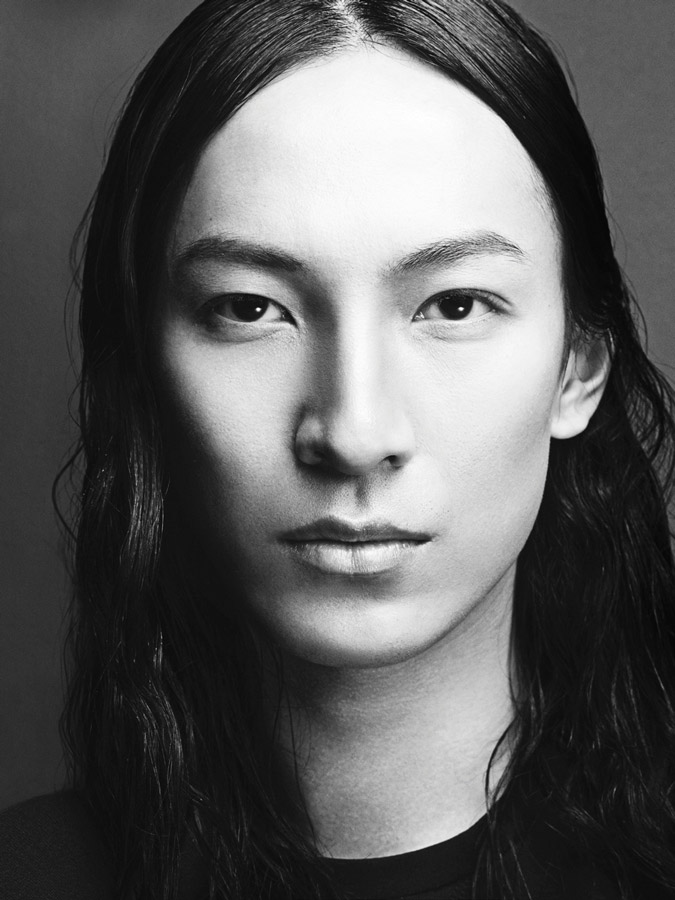 Image: Kevin Sinclair.
On a tufted back, leather sofa in a large Chelsea studio, Alexander Wang is laughing. Lax in an innocuously hypebeast pull- over-jogger-basketball-sneaker combo, all in the standardized New York black, his lengthy strands of hair, equally as dark, are pulled back behind his head. Not without the cool severity of his edgy fashion establishment, his coy smiles color the situation a bit less serious. It comes out that he's never felt comfortable taking photos of himself. Not to say he hasn't: A sprint through his separate but not so secretive personal Instagram account reveals rare instances—one selfie with musician Tinashe at the Time 100 gala, another with designer Joseph Altuzarra months before that—though they are far and few between. "I like sharing things," he muses, "just not usually photos of myself." It's a hook throw from someone whose commercial identity is so braided into the rambunctious politics of pop culture. In fact, in his label's campaign this winter, a film by music video luminary Director X and DJ Skrillex, a carousel of rappers and famous last names (Wang's "Coachella crew") parade about a Pasadena mansion in some sort of fantastically-perverted ode to "Ferris Bueller's Day Off." But for the designer, who goes by a simple "Alex," it's only natural this way—to follow the side roads and detours at his own course, even if the intended stopping point isn't yet clear to anyone else.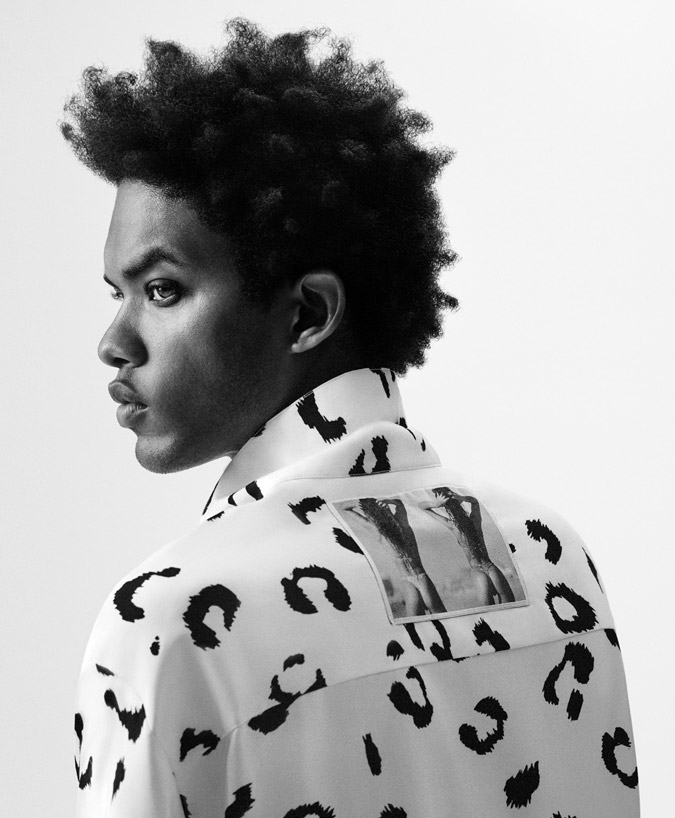 Image: Kevin Sinclair.
He was born in California; the son of an international family that lived on and off apart. Though his parents are from Taiwan, they lived briefly in the Bay Area before moving overseas for business. For five years Wang attended boarding school, and when he returned to San Francisco for the 10th grade, with his parents in Shanghai, he was left to live with his siblings—a brother and a sister nearly two decades older. "I ended up taking care of myself," he says, developing interests and a sense of independence all on his own. Fashion, spurred by magazines and self-taught sewing, quickly became the life-shattering goal. After exploring summer design courses at LA's Otis and Central Saint Martins in London, he soon selected Parsons and, thus, New York City, which seemed then like the best place for him to start his career. "When I got in, I thought I was all set!" Wang says. "It felt like everything in my life had led up to that moment." He headed East early and, before the semester had even begun, he had an internship and a part-time job. "I just wanted to get my hands dirty. I dove into Marc Jacobs, my first internship, and I started working at Barneys on Madison. Days, nights, and weekends were packed. It was super busy, super stimulated."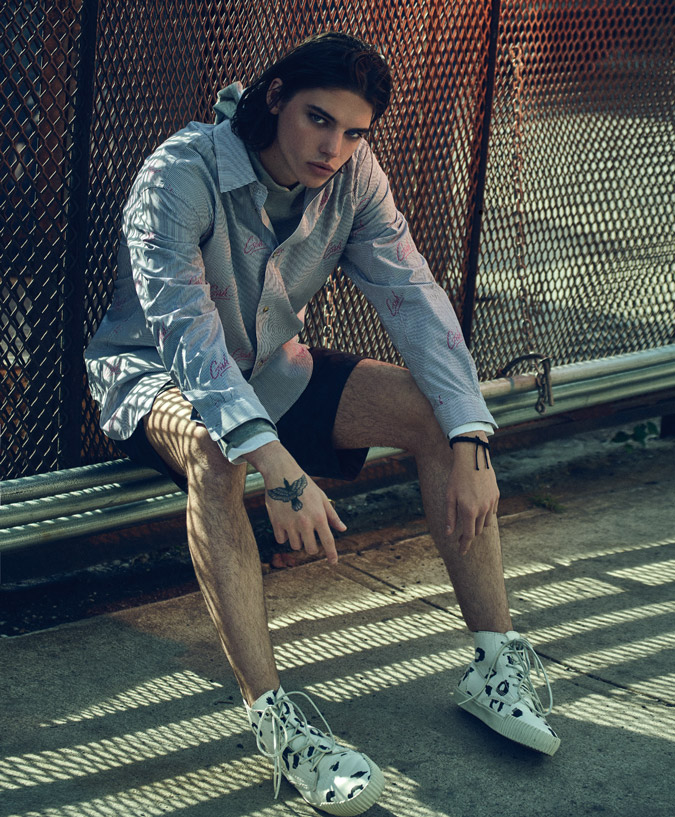 Image: Kevin Sinclair.
But the university was not what Wang had planned for. He mentions the systemic rigidity of the program, whose focus was less on modernity as it was on abstract foundations. "I've always liked to do three things at once, and I didn't feel like I was learning as fast as I wanted to," he remembers. After more internships at Derek Lam and two other magazines, Wang began to notice a trend that paralleled his lukewarm studies: "Everything seemed so regimented," he says. "I didn't understand the structure of American fashion at the time. In the market, the brands were so defined by their price points, which automatically put them next to their adjacencies and controlled what floors they sat on in stores. Magazines couldn't pull certain things because of the price. I didn't see the point of it all." Frustrated by both, Wang exited Parsons at the age of 19 to try something else: to test the industry and very much his own self.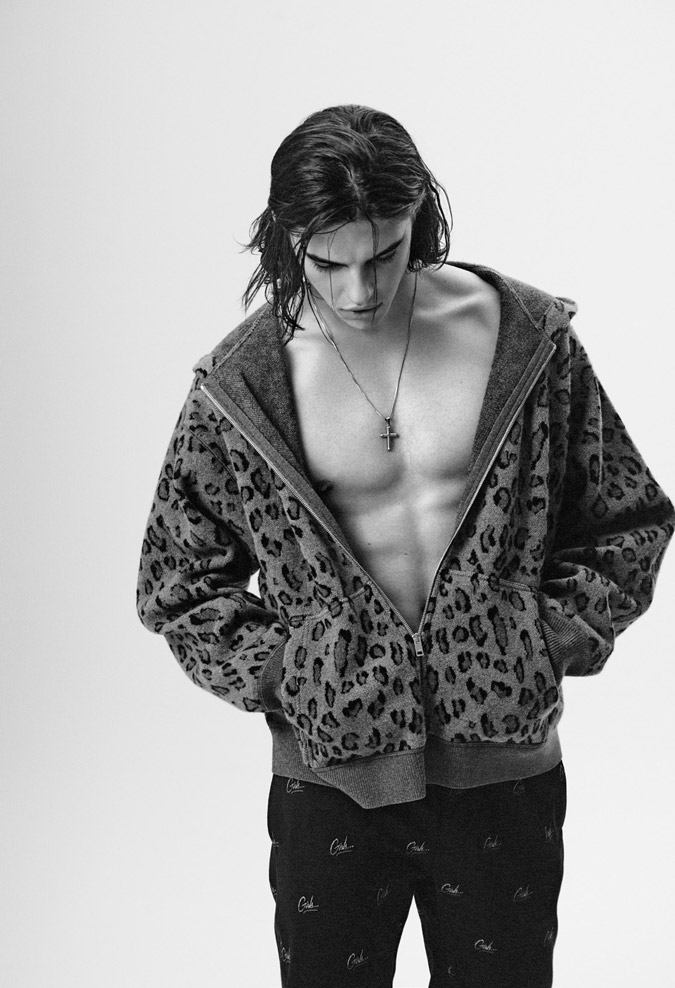 Image: Kevin Sinclair.
Supported by his mother and sister-in-law, Alexander Wang launched in 2005 as a unisex knitwear line despite having no prior experience in the arena. "I'd never done knitwear before—I hadn't even studied it in school!" he laughs. What he did have, though, was a vertical factory that could make his samples, supply his yarn, and produce each piece. "It was a one-stop shop to be able to do something manageable." Over a decade later, though the stakes have changed, the designer—who holds the title of both creative director and CEO of the brand today—remains just as aware as he did then of the realities of his beast. "If you're a creative, you're a dreamer," he smiles. "I'm not happy just being a dreamer. I like to dream, but I like to see those dreams come to life." Perhaps a likeness from childhood autonomy, or the natural result of running a private business, regard- less, the split vision has worked to Wang's advantage.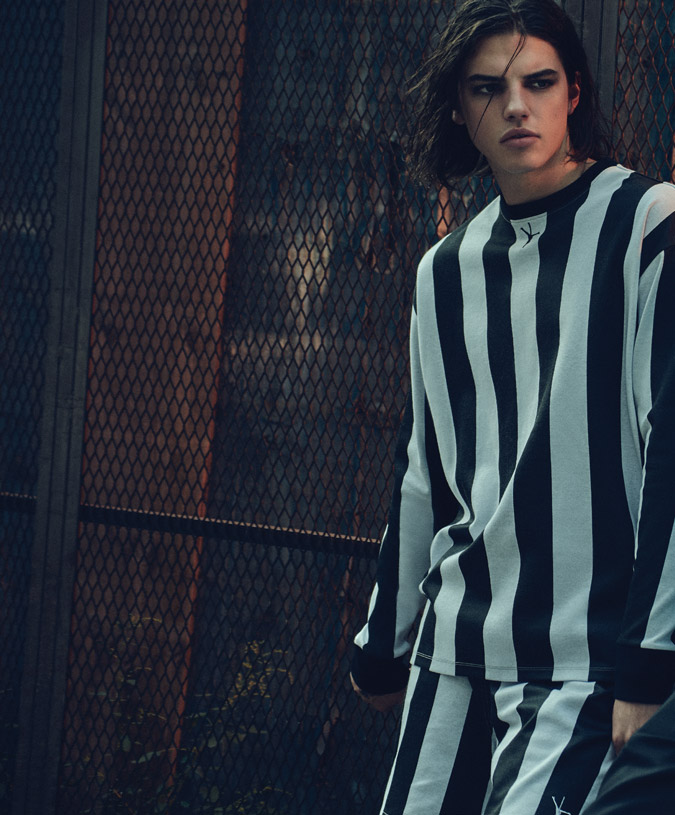 Image: Kevin Sinclair.
In February of 2007, the designer staged his first runway show at another Chelsea warehouse, debuting his second full ready-to-wear collection for women—leather, leggings, and pleated gray strapless numbers—beside a few cameos of downtown biker styles for men. Wang won the CFDA/Vogue Fashion Fund in 2008, his first major fashion award, which would eventually be followed by a trophy case of others. One year later came T by Alexander Wang. Men's would soft- launch through that same diffusion line in 2010, and then fully in his main collection for Autumn/Winter 2012, the designer's first formal interpretation of men's tailoring, a streamlined cut with minimal add-ons, which joined graphic sweatshirts and oversized, transit-life accessories. Throughout the rest of his collections, which would later swell to include Pre-Fall and Resort, Wang has popularized an urban style that settles non-traditional materials with a sportswear influence, all under an uncomplicatedly cool ease.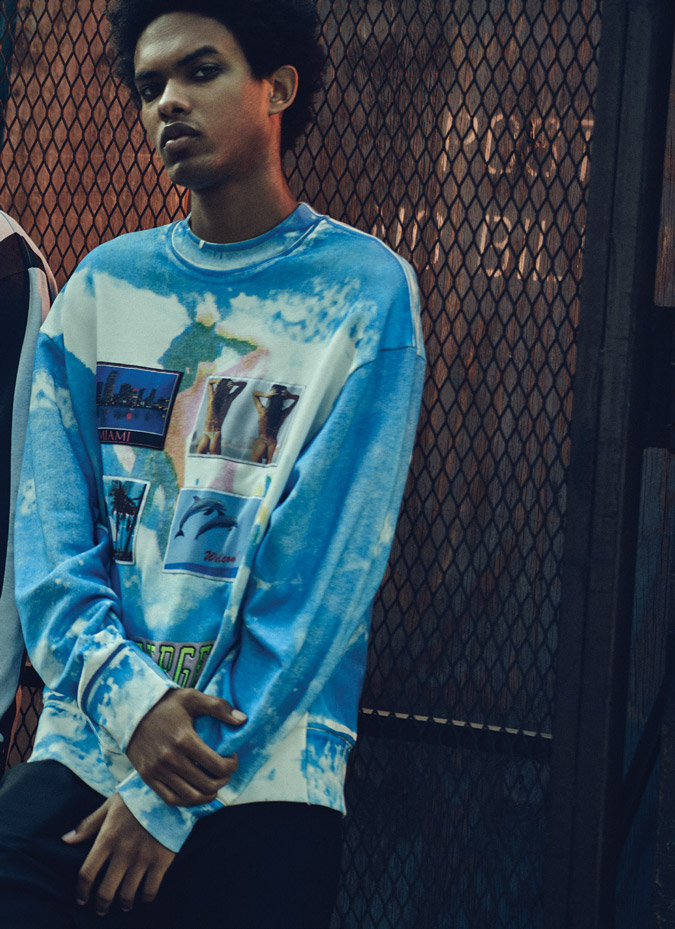 Image: Kevin Sinclair.
His highly-successful collaboration with fast fashion brand H&M emphasized that aesthetic to an even friendlier price tag. The capsule kicked off stateside in 2014 with a Missy Elliott surprise performance that followed in the designer's legendary roster of runway blowouts throughout the years, which includes the likes of Courtney Love, Nicki Minaj, Lil Wayne, and Travis Scott. Many a season, the barometer of success has danced back and forth between the fashion show and its coveted celebration afterward. It goes without saying that time moves quickly for us all, but from Wang's perspective—someone who speaks of the last few years as "back in the day" and is already forecasting collections two to three seasons ahead of us now—the present assumes a different meaning. It's been nearly 18 months since his departure from Balenciaga, where he served as creative director between Demna Gvasalia and Nicolas Ghesquière's 15-year tenure. In his three years maneuvering between both brands, the designer realized the muscle of a full fashion house, yes, but also the limits of its infrastructure; having only ever had omniscient control of his own private business, Wang wasn't nearly familiar with the separation of church and state at an operation of Balenciaga's size. There were also the constraints of life somewhat abroad. During those years, the designer would spend each work week in Paris, jet back to his home in New York on the weekend, and red-eye back for Monday morning meetings. Time for just a breath of a moment was a luxury. "I had an amazing time there and I learned so much in Paris," he says, "but I always knew there was going to be a time I had to go home." And that's just what he did.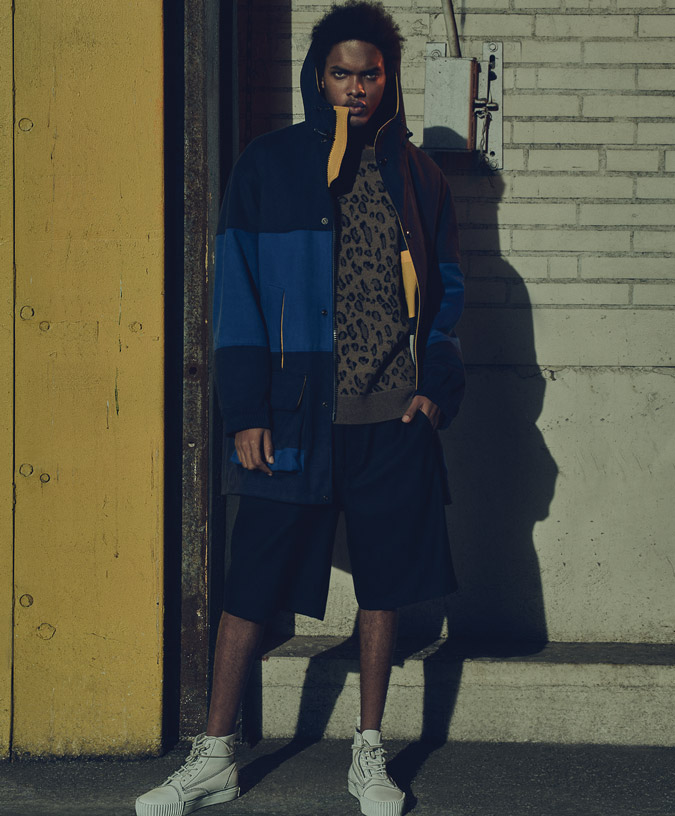 Image: Kevin Sinclair.
The New York that the designer returned full-time to last July, though, was not the same that he left. The dilution of the domestic market in recent years in regards to both sales and artistry has been no secret, especially compared to the glob- al scale, where a careful mix of raw newness and expensive heritage dominates the European fashion capitals. "There were once greats here like Calvin and Ralph," agrees the designer. Certain creatives like Riccardo Tisci and Raf Simons (the latter's double New York debuts next spring have many curious) are trying to change that as Wang and other home-grown forces like Altuzarra continue to fuel the search for specialty and difference, but the shift leaves an enormous growth potential. "The next era is approaching us in terms of what New York fashion is going to be about and I'm so excited to be a part of it," says Wang. "When someone says, 'Oh, that's not going to work,' I become a little skeptical, because when- ever you think something is not going to work, it works. This city does that to you, it gives you the opportunity to think really wide and think very open."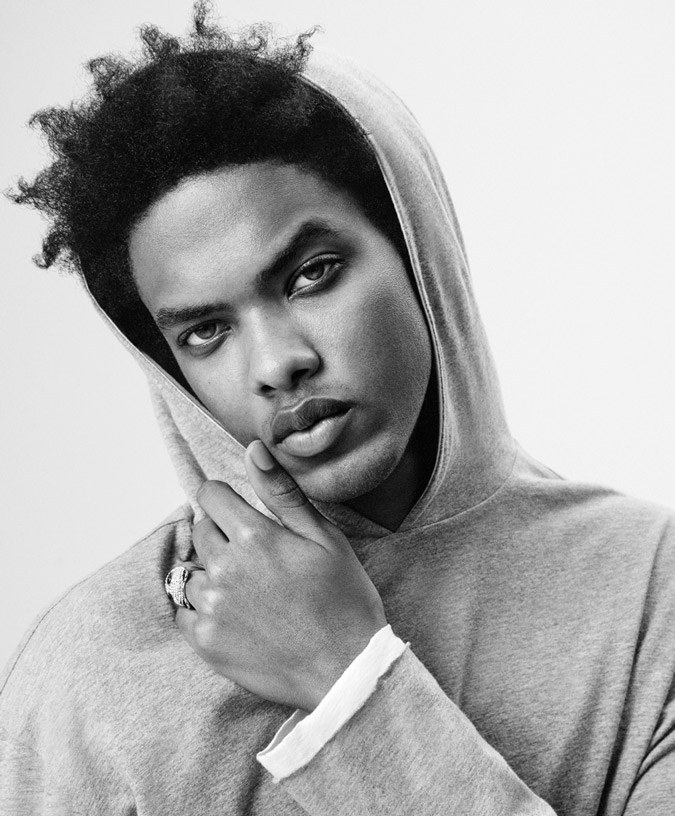 Image: Kevin Sinclair.
As chairman and creative in charge of a 100-person-plus company, there is a necessary strategy in details like his Spring/Summer 2017 collection event, which debuted this past February. His last post-show affair, a 7-Eleven and McDonald's-serviced tailgate dubbed "Wang Fest," premiered the first drop of the designer's long-rumored collaboration with adidas. Neon-filled winnebagos offered greasy bacon, egg, and cheeses, while hands stretched for the limited edition capsule, an inverted twist on the sport clothier's lowercase logo. All this was in addition to the event's mega lineup of bars by Fetty Wap, CL, Desiigner, DeJ Loaf, and Juicy J. In many ways, keeping such mighty secrets for plans as complex and grandiose is a second job. Does the excitement ever wear off? Or the exhaustion just take over? "Sometimes when I get home, I'll realize how tired I am. I'll eat the most unhealthy food and just go to bed, because I feel like I have no time to do anything else," he admits. "But then I'll wake up in the morning and it feels like I'm recharged again. This happens almost every single day to me, and I feel very blessed to be able to have that way of seeing my life and looking at what I do. "