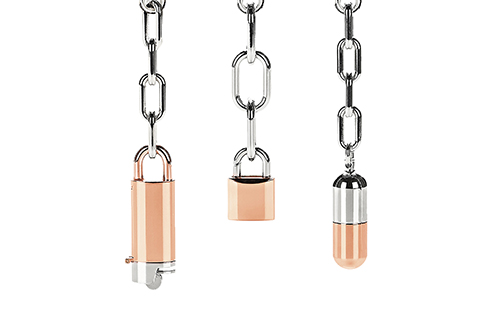 Alexander Wang Releases Chinese New Year Capsule Collection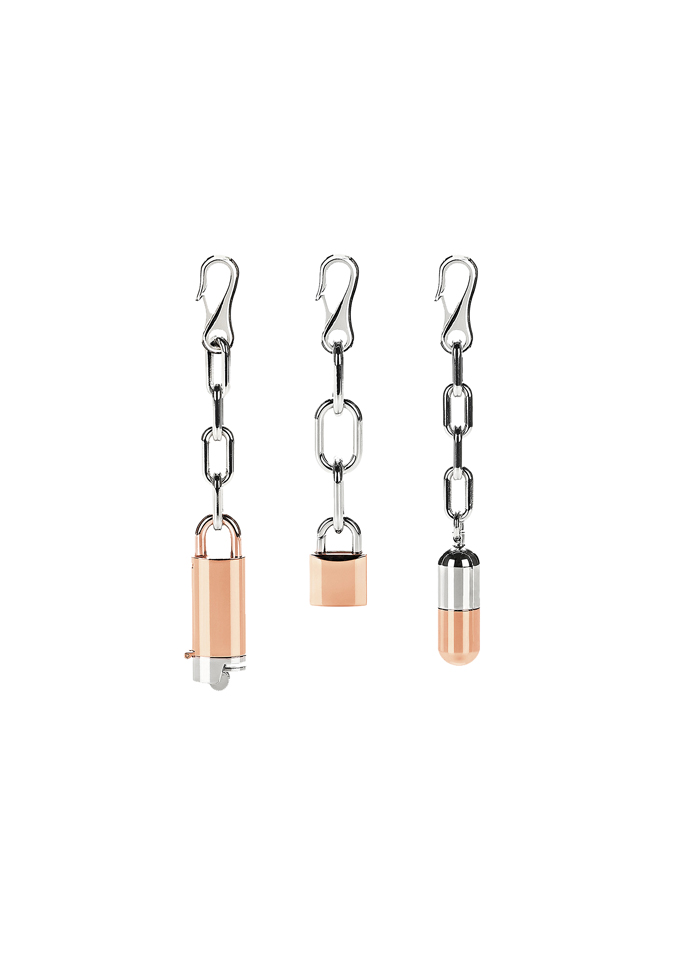 Image: Alexander Wang.
Ringing in the Chinese New Year with his signature bacchanal charm, Alexander Wang releases a pendant capsule collection featuring rose gold charms, a limited edition line available exclusively over the turn of the Lunar New Year. The ESSENTIAL HOMME December 2016/January 2017 cover star opts for three symbols of celebration and revelry—a lighter, a padlock, and a pill case—each anchored to rhodium chains with hook clip closures. The clip ensures the charm can be attached to just about anything, including bags, backpacks, wallets, luggage, or that it can function alone as a key chain. The chain's clean silver finish is incorporated in all three charms, offsetting the rose gold pendants and highlighting the heart of each design. The softer coloring contrasts the metallic design, paying tribute to the uniqueness of Chinese New Year.
The Alexander Wang Chinese New Year capsule collection is available in select stores and online now.