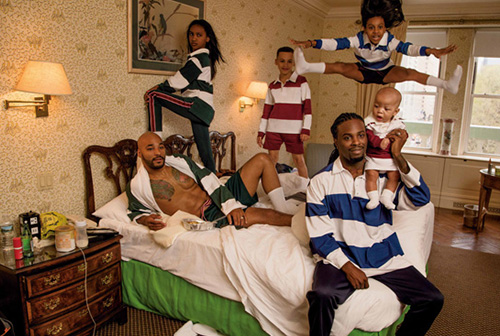 Acne Studios Releases Face Motif-Centered Collection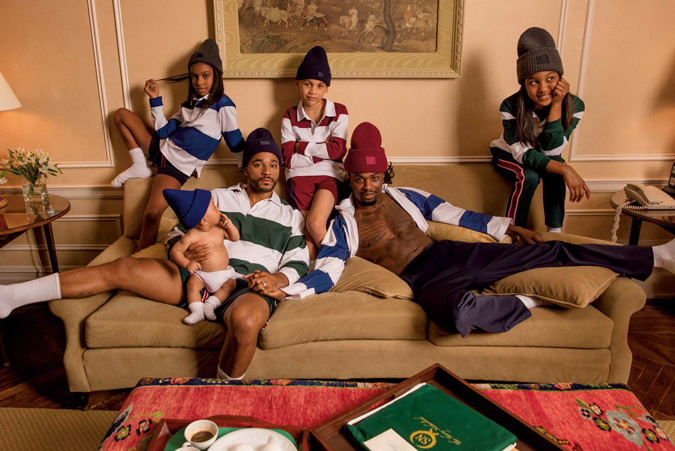 Image: Acne Studios.
The universality of emojis inspires a new line from Acne Studios—the Face Motif collection. Spotted creeping up on various runways throughout the brand's history, its enigmatic, geometric smiley lands a starring role in the stripe-heavy collection, here worn by Atlanta-based couple Kordale N Kaleb, along with their four kids, in the Inez and Vinoodh-shot campaign. Featuring knit caps, scarves, and basics—both tops and bottoms—the line is surprisingly sporty yet adeptly versatile. From athletic shorts to layer-ready outerwear, the Face Motif collection embraces its universality by allowing the wearer the opportunity to create its meaning, self-expression becoming the ultimate styling tool. "How does the face motif fit into all of this?" asks Jonny Johansson, Acne Studios founder. "Well, it is just an ordinary Swedish citizen. Not too happy, not too sad. Just in between. Lagom in Swedish. Like me."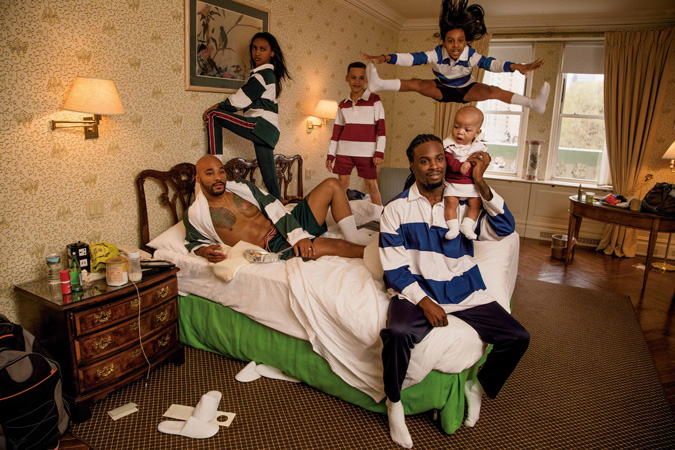 Image: Acne Studios.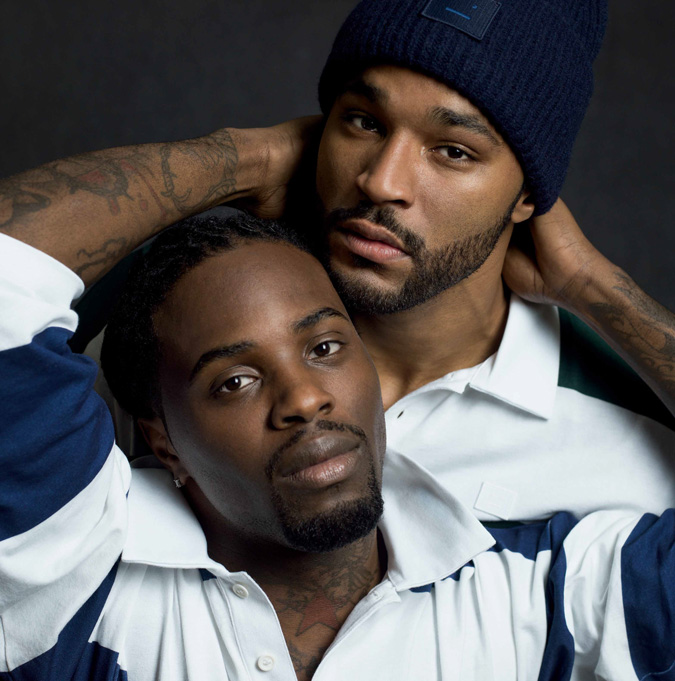 Image: Acne Studios.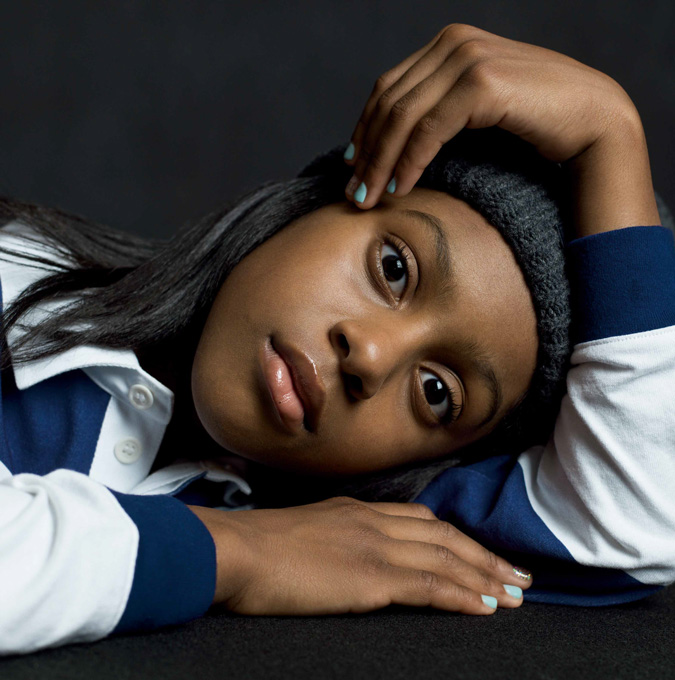 Image: Acne Studios.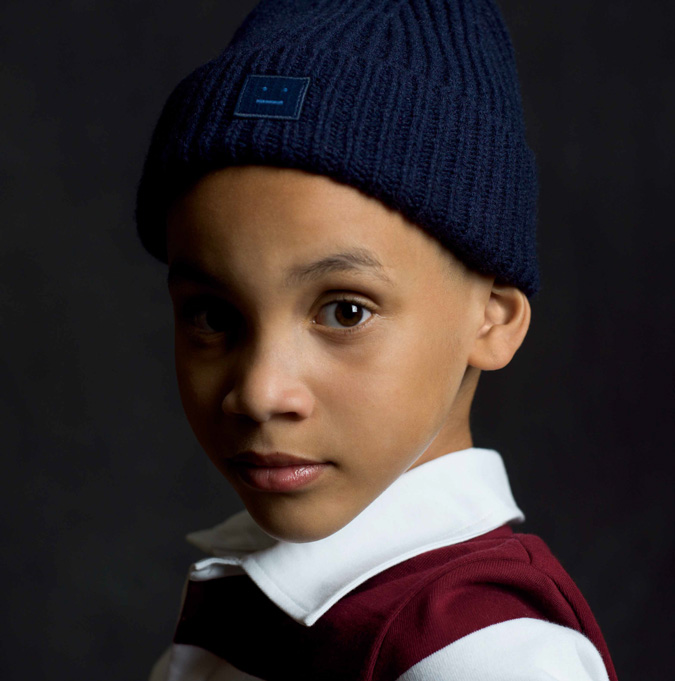 Image: Acne Studios.
The Acne Studios Face Motif collection is available online now.