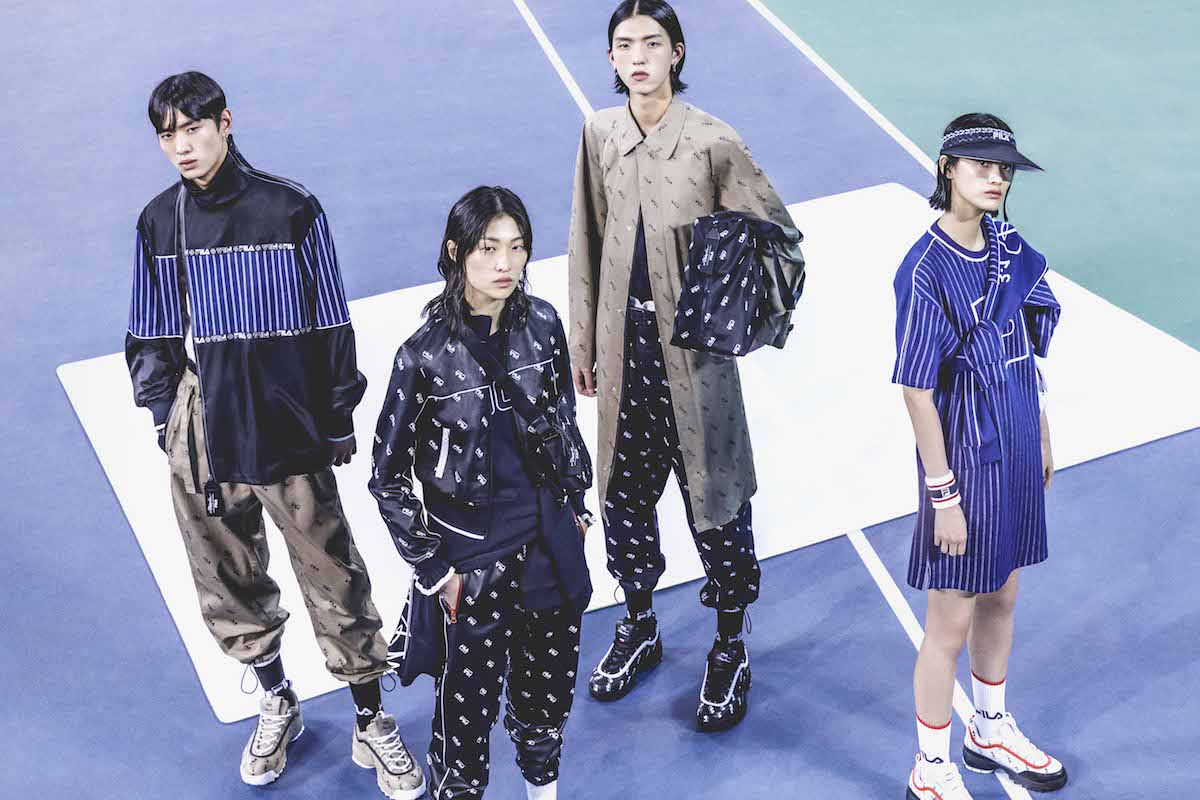 3.1 Phillip Lim Meets FILA Sportswear
Italian sporting brand FILA just launched their first ever collaboration with American contemporary designer 3.1 Phillip Lim. Lim explores a new take on elevated and technical sportswear while celebrating FILA's legacy. The collaboration will continue for two years, and the first collection launched exclusively in China in December.
"I was thrilled at the opportunity to collaborate with FILA as I have long admired the brand's distinctive streetwear aesthetic and storied heritage," Lim said on Instagram. "In conceptualizing this collection, it was important to me to build upon that core DNA while remaining true to certain tenets: enthusiasm, versatility, and agility – to create elevated 'at-leisure' for the modern global citizen."
The collaboration includes quarterly drops of men's and womenswear, as well as a line of accessories, including bags, shoes, hats, and socks. The campaign was shot by photographer But Sou Lai at a tennis stadium in Shanghai and was styled by Lucia Liu. Some of the featured models included Chu Wong, Liu Zhicheng, Yuta Shen and Ruiqi Jiang.
The debut 3.1 Phillip Lim x FILA collection is now exclusively available in FILA and Lane Crawford stores in China, as well as on both online.