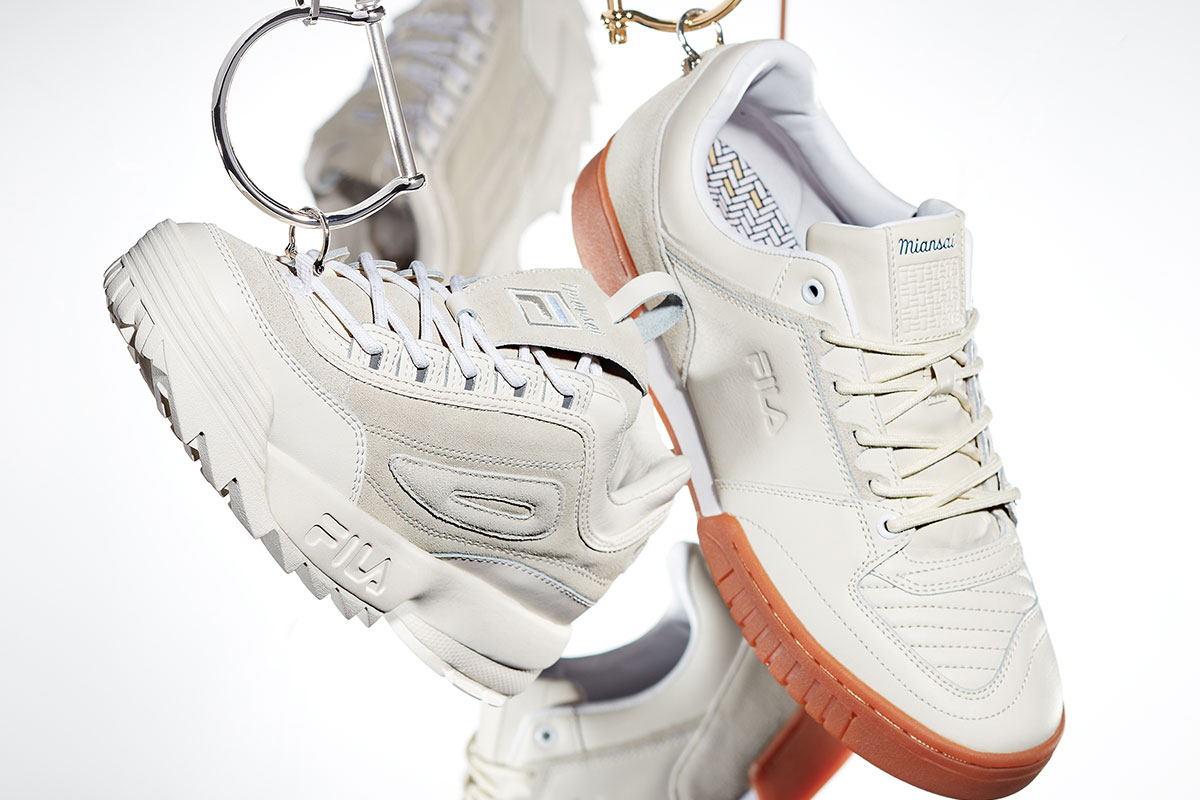 Miansai Enters the Sneaker Game with FILA
American footwear brand FILA and Miami-based jewelry designer Miansai have joined efforts to create two limited-edition sneaker styles. As a first for both brands, the collaboration is a union of two distinct styles: an all-around knowledge of proper shoe-making and modern jewelry focused on meticulous detail. The two sneakers, the FILA Targa x Miansai and the FILA Disruptor 2 x Miansai, are a sleek and modern version of the now-ubiquitous oversized sneaker silhouette with extra details (like a horseshoe-shaped silver embellishment) from the jeweler. The neutral color palette is a nod at Miansai's clean aesthetic while the featured styles are uprooted from FILA's archives. The result is an ultimately sophisticated sneaker appropriate for both daytime street-style and late-night endeavors.
The FILA x Miansai sneakers are available exclusively at Miansai.com as well as the New York and Los Angeles flagship stores.