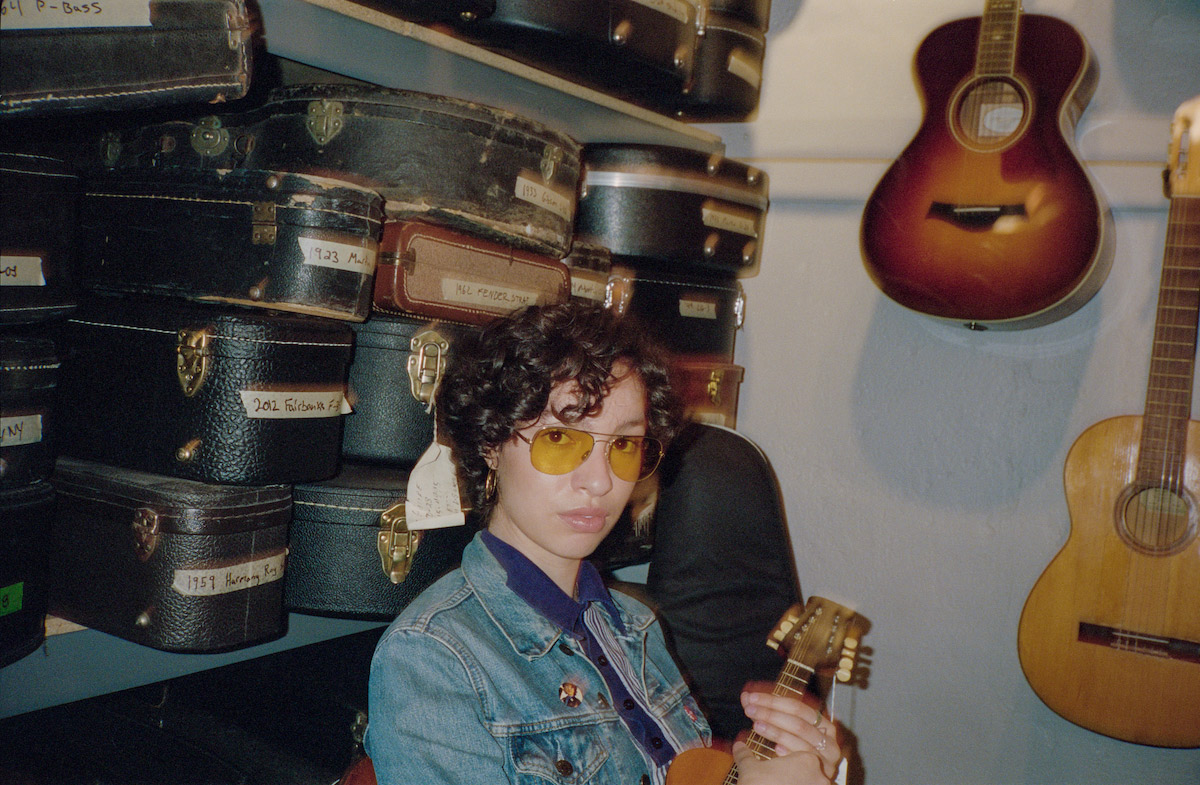 Zack Moscot Speaks About MOSCOT's Fall Inspirations
MOSCOT's Fall 2019 campaign is a trip down memory lane with Guns N' Roses drummer Frank Ferrer and his model daughter Olivia perusing the best of New York's Lower East Side. The neighborhood is also home to the brand's original store where patrons have gotten their good old American eyewear for over 100 years. Zack Moscot, Chief Design Officer at the family-run brand, explains that " The Lower East Side is this unique piece of NYC that still retains its living history and like-minded establishments, representative of the original fabric of downtown New York." Similar to the eyewear styles including the FRITZ and TELENA, the LES is classic and iconic to the city.
Inspired by family and some of the brand's heritage pieces, the campaign features the father and daughter exploring the downtown neighborhood looking at old records and guitars. "This connective thread between the classics of the past and present, was how we conceived the concept of "The Originals Live On" for the Fall 2019 collection," says Moscot.  "We decided to incorporate the MOSCOT family heritage and generational legacy and draw parallels of similar passions and creative elements between father and daughter duo Olivia and her father Frank of Guns N' Roses."
As a fifth-generation business, MOSCOT has always valued a few old-school classics in their design as well as considered their pertinence today. Timelessness and class have always won out. "We appreciate artistry and creativity and understand that it can be found in different ways across generations,  but agree that it's the classics that endure the test of time," adds Moscot. For example, some of their pieces may seem thick and chunky at first glance, but they're ultimately constructed from a thin acetate sheet that results in a sleek modern profile. These kinds of juxtapositions are the reason that the brand has maintained such a loyal following throughout the years.
Check out a few shots from the campaign below.