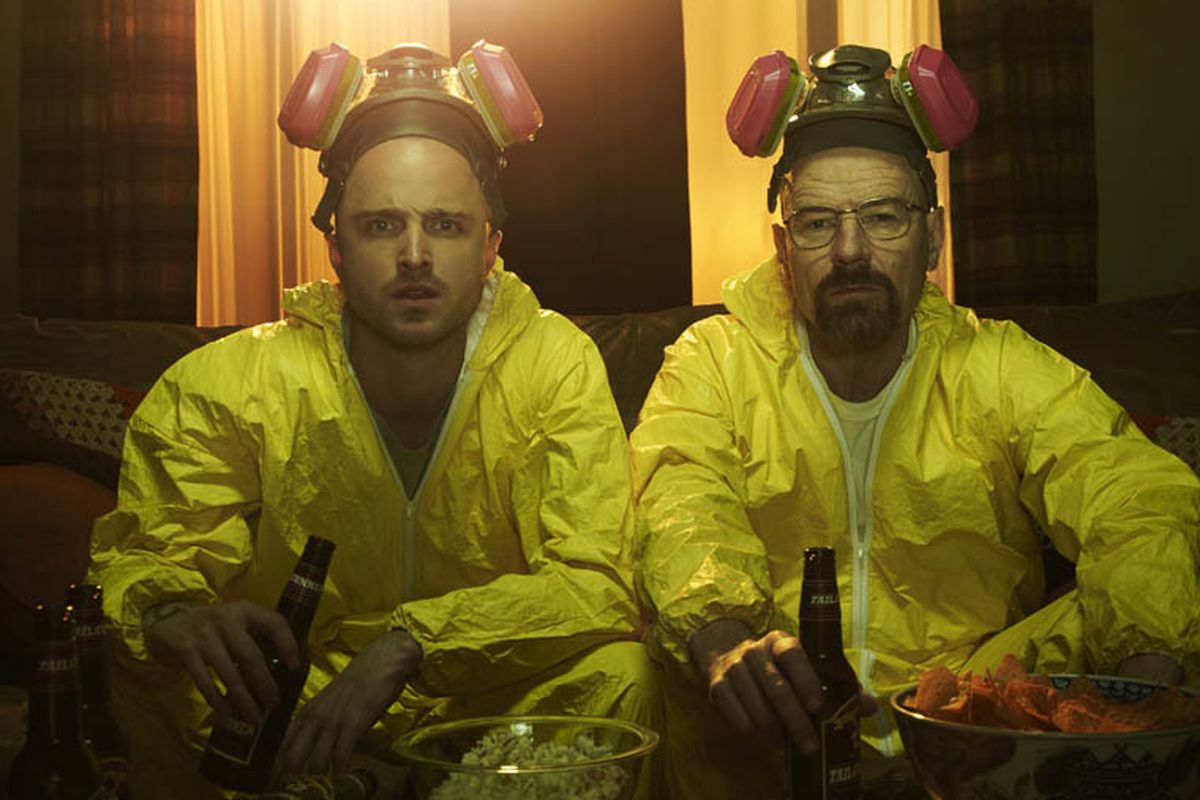 They're All Coming Back: The Breaking Bad Movie is Confirmed
Though it's been almost six years since the final episode of Breaking Bad aired, fans have not given up the show's future. Admittedly, Netflix's Better Call Saul has been filling the pre-Breaking Bad plot void, but nothing can compare to a now confirmed full-length sequel feature film. It's a confirmed Sony production, and the working title is said to be Greenbrier.
The film will reportedly revolve around Jesse Pinkman, with Aaron Paul reprising his role. Further rumors say that the movie will follow Jesse's escape from Uncle Jack's gang in the series finale. Funnily enough, he was originally meant to have been killed off in Season 1, but the producers of the show changed their minds upon seeing Paul's delivery, which made him a fan favorite and the star of the feature film.
Last week, Highsnobiety revealed the full list of actors reprising their roles: Krysten Ritter (Jane Margolis), Jonathan Banks (Mike Ehrmantraut), Jesse Plemons (Todd), Charles Baker (Skinny Pete), Matt Jones (Badger), and Robert Forster (Ed, or The Man Who Can Make Your Disappear), Tess Harper (Mrs. Pinkman), and Kevin Rankin (Kenny) will all co-star, along with Heisenberg himself, Bryan Cranston (Walter White). Since many of these characters perished in the unpredictable events of the original series, it is likely that Vince Gilligan (who will be writing and directing) will jump around the timeline similar to Better Call Saul.
Little else is known about Greenbrier, other than the fact that filming has already begun at some very familiar locations in New Mexico — watch this space.
Images: The Verge.