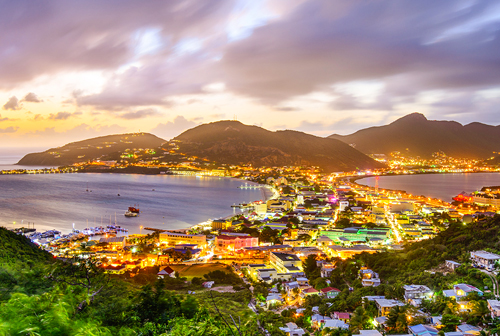 The Sounds of SXMusic Festival
Audio: Jade, courtesy of SXMusic Festival.
Though music festivals typically garner thoughts of sweat and slums, SXMusic Festival—the very first boutique event of its kind—offers a shoreside, dreamlike experience in the luxury of Saint Martin in the Caribbean. A five-day, seven-location itinerary, the party extends from a secluded forest retreat to a gated country club for an experiential twist on the concert concept with electronic music's most treasured talents—including Jamie Jones, DJ Tennis, Thugfucker, Blond:ish, and more—at the helm of each show. And of the after parties and private sessions? Well, let's just say that it's a very very intimate island.
To whet your appetite for the festival, which takes places March 9 – 13, 2016, and the approaching festival season behind it, deep house DJ Jade has assembled a mix of her favorite friends that you'll be sure to hear on the beach. Track list below in the order of appearance.
01. "Dubfound A2 " – Unkown
02. "Vivid B" – Barac
03. "Process S" – Jade
04. "B2" -Unkown
05. "Nima" – Unkown
06. "Intentions" – Serge Devant
07.  "Next Level" – S.K.A.M
08. "More Lettuce" – Makcim & Levi
09. "The Dial" – Dub Taylor
10. "Lost Souls (Jade Rmx)" – Dead Tones

Note: Neither ESSENTIAL HOMME nor SXMusic Festival claim ownership of any of these songs. If you have ownership of music in this playlist and wish to not be included, please contact us at INFO [at] essentialhommemag.com and we will remove immediately.