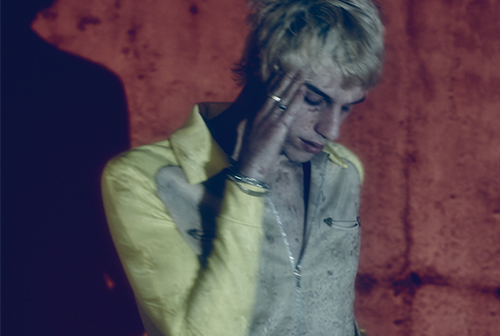 Sunny Side Up: Yellow Assumes Spring's Spotlight
Bright, bold, and blond: Yellow outshines nearly all else as this season's powerfully colorful wake-up call.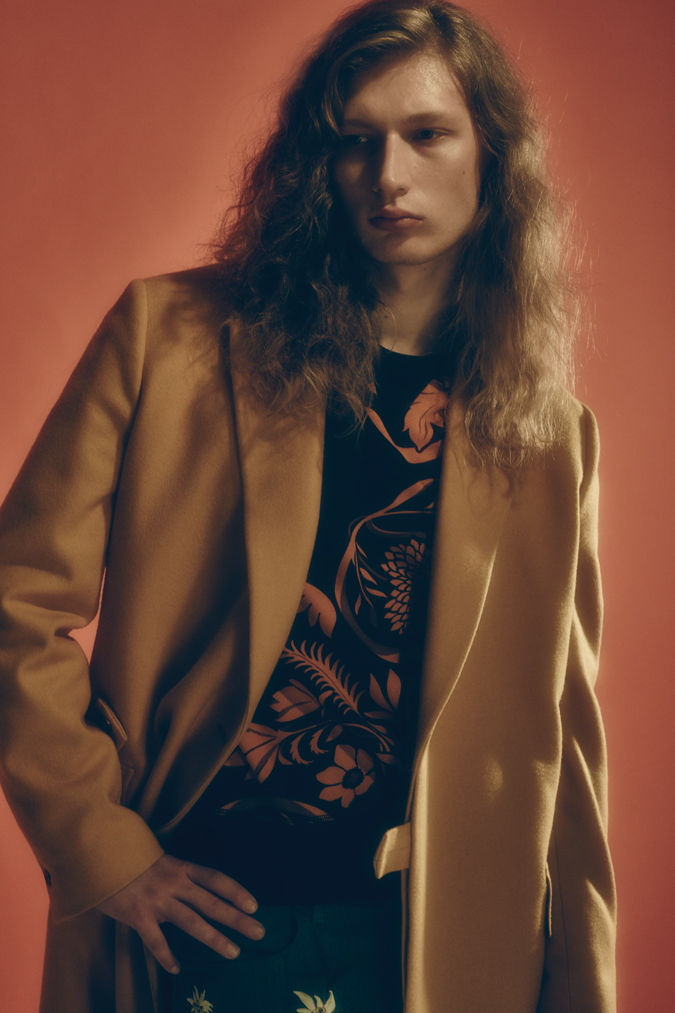 Image: A.P. Kim. Wool felt peacoat, $2,340, STELLA MCCARTNEY. Similar styles available at StellaMcCartney.com. Floral print sweatshirt, $260, AMI ALEXANDRE MATTIUSSI. AmiParis.fr.
FULL HOUSE
To entertain the extreme or simply draw an eye, start off with a head-to-toe statement in this flashy hue.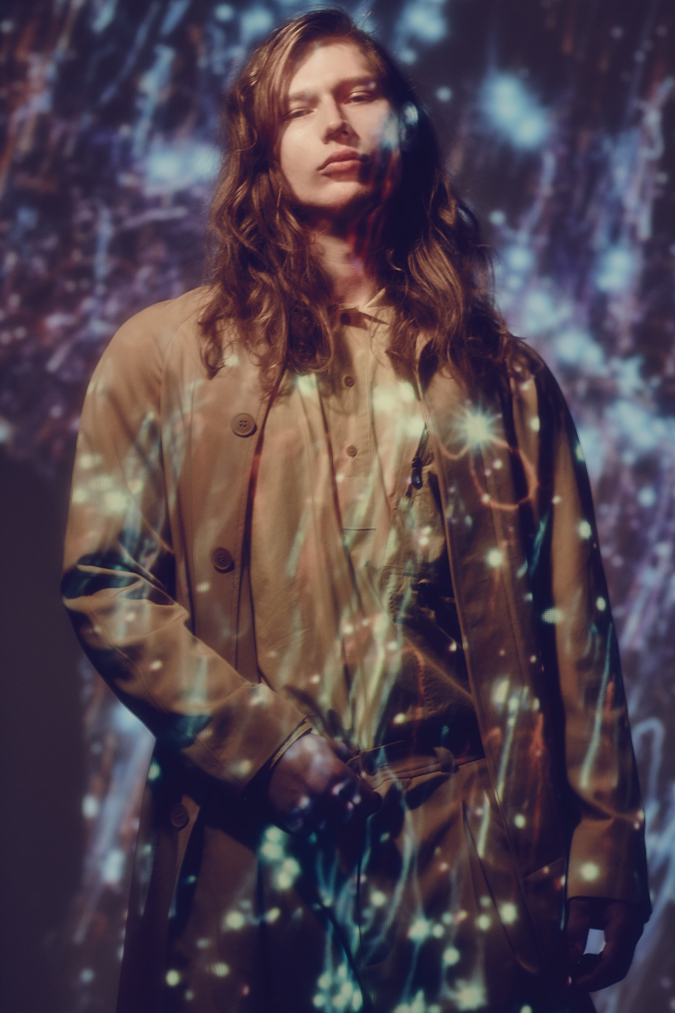 Image: A.P. Kim. Coat in helios fluid light gabardine, $2,600, shirt in citrine organic spring cotton, $590, pants in helios fluid light gabardine, $950, BOTTEGA VENETA. Available at 800-845-6790.
LEVEL UP
Take brazen and add blinding. A whiff of gold—either as an accessory or a full-on layer on top—will conspicuously elevate.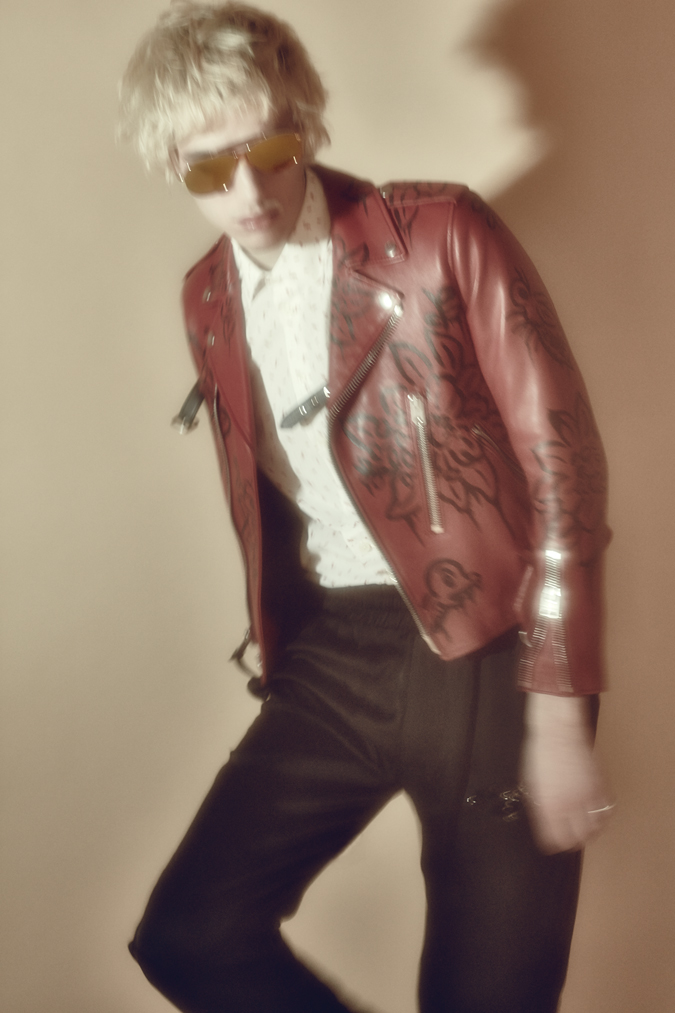 Image: A.P. Kim. Printed wild moto jacket, $2,000, COACH 1941. Available at select COACH Men stores and Coach.com. Printed shirt, $79.50, TALLIA ORANGE. Available at Macy's. Scorpion pajama pant, $943, OFF-WHITE C/O VIRGIL ABLOH. Off—White.com. Sean sunglasses, $525, TOM FORD. Available at TOM FORD boutiques nationwide and TomFord.com. Model's own jewelry worn throughout.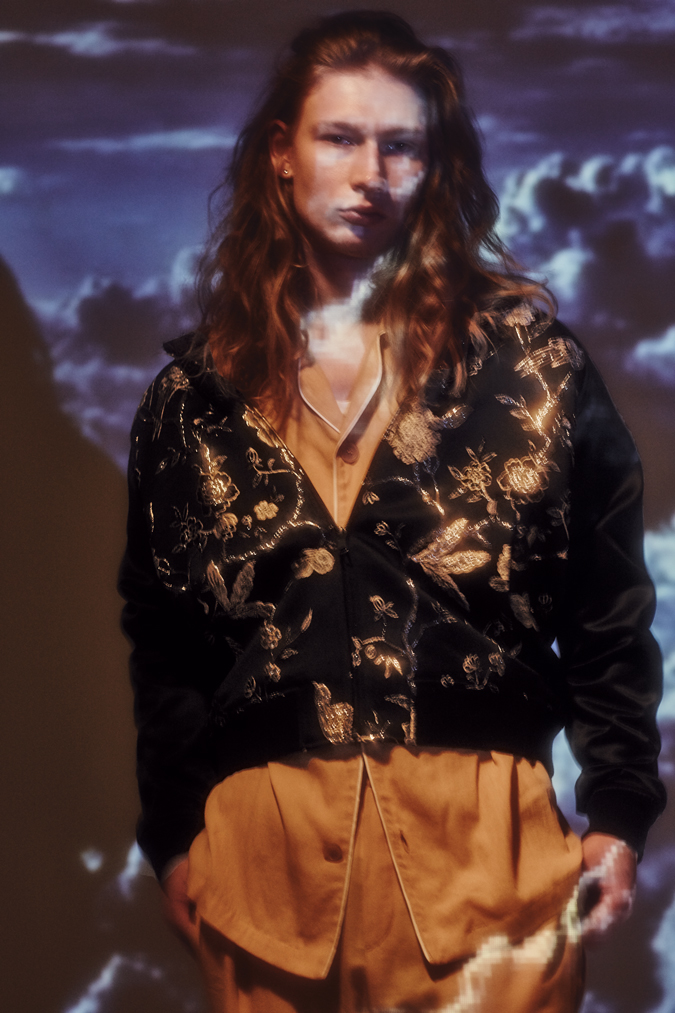 Image: A.P. Kim. Bomber jacket, $200, TALLIA ORANGE. Available at Macy's. Pajama set in yellow and white, $345, PALM ANGELS. Saks.com.
BOTH SIDES NOW
With the brilliant highs of yellow come the glorious lows of it in contrast. Look to navies and deep blacks for an attractive rivalry.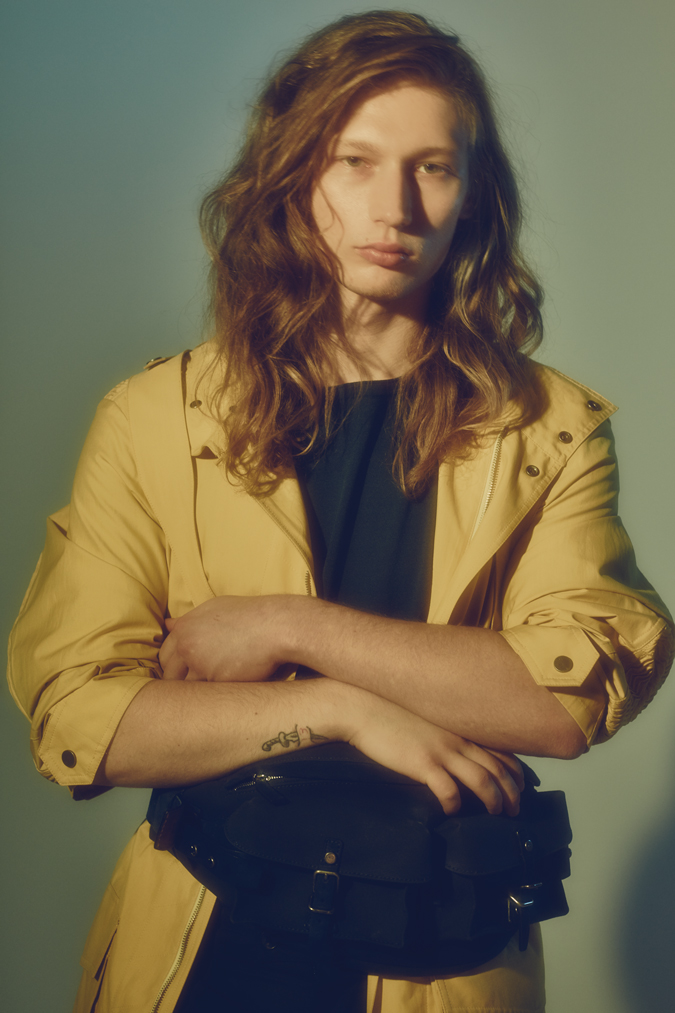 Image: A.P. Kim. Yellow coat, $2,830, navy shirt, $630, multi-pocket bag, $1,750, SALVATORE FERRAGAMO. Available at Salvatore Ferragamo boutiques nationwide.
SIDE KICK
Grab a bag that gives some pull. Brightly colored accessories can rejuvenate any ensemble with a dose of memorability.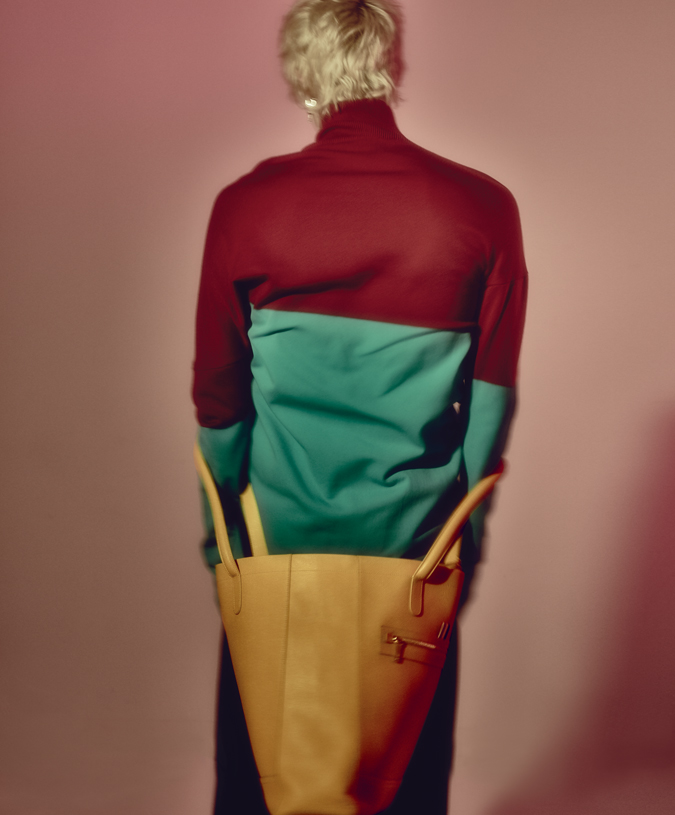 Image: A.P. Kim. Polo neck jumper in scarlet, $990, loose fit culotte in black, $600, J.W.ANDERSON. J-W-Anderson.com. Tote in pebble grain leather, $1,390, THOM BROWNE. Available at Thom Browne, NYC.
STRONG PACKAGING
Opt for outerwear that will stand out when needed but that also can be slipped off in a time of necessary subtlety.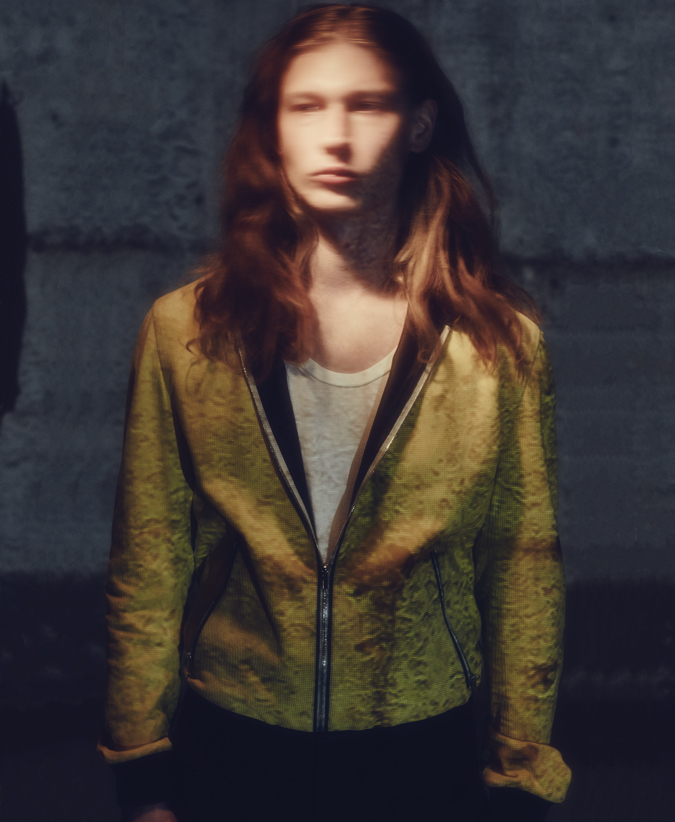 Image: A.P. Kim. Jacket in contrast ribbing in sulfur yellow metis goatskin, $8,350, tank top in white crepe cotton, $770, straight narrow trousers in mahogany fancy weave cotton, $650, HERMÈS. Available at Hermès stores nationwide, 800-441-4488, and Hermes.com.
LIQUID GOLD
Highlighted in yellow, ultra-loud leisurewear takes on a nostalgic quality, recalling the spirited deviance of the '90s.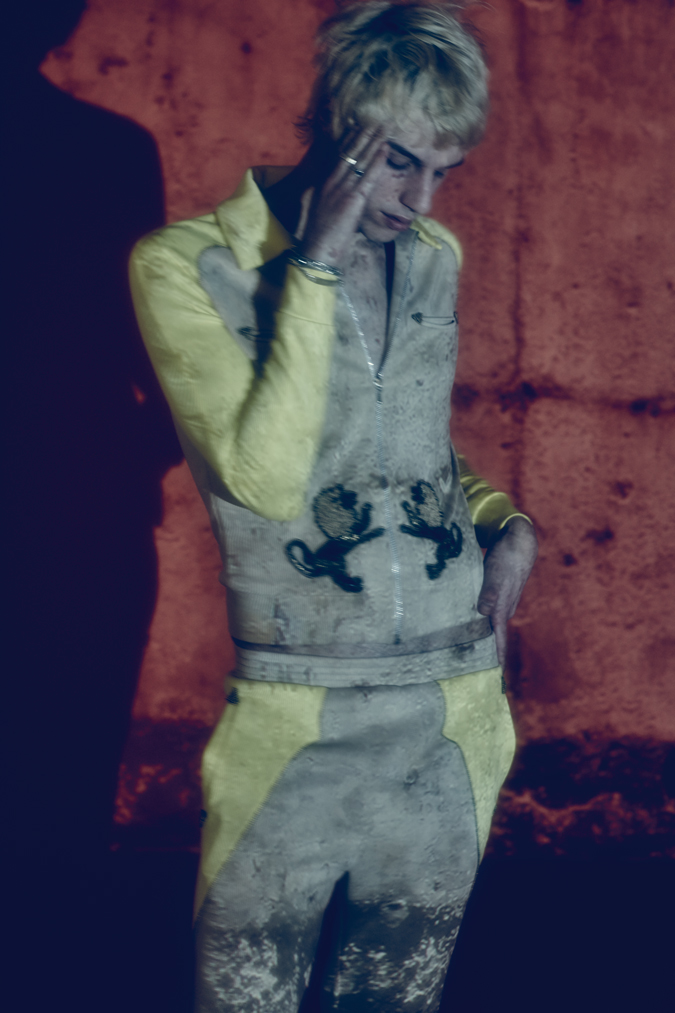 Image: A.P. Kim. Embroidered track jacket, $260, embroidered track pant, $120, TOPMAN DESIGN. Available at TOPMAN, Fifth Ave NYC and Topman.com.

Styled by Terry Lu
Models: Alexander Barna and Nick Hadad at Request
Grooming by Alicia Campbell at See using True Botanicals
Associate Market Editor: Ellie Rogers
Photo Assistant: Jonathan Florez