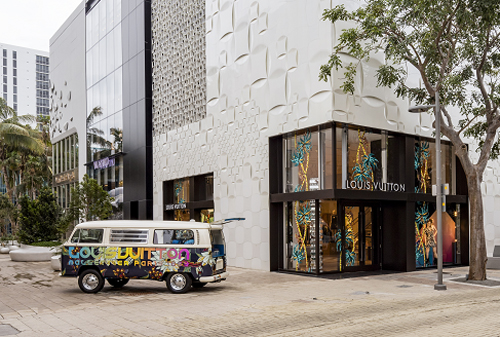 Series of Traveling Louis Vuitton Pop-Up Shops Take Miami, LA, and Honolulu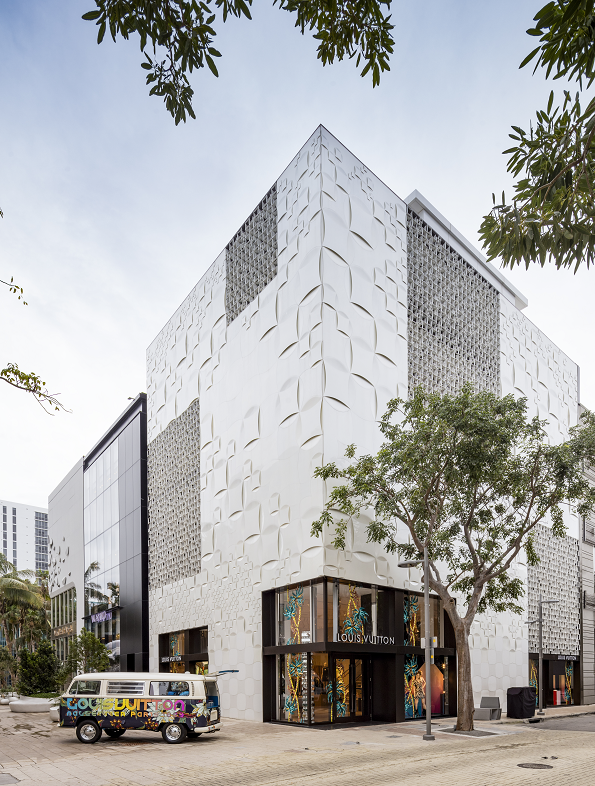 Images: Louis Vuitton / Paul Warchol.
Louis Vuitton is a luxury staple synonymous with travel, whether it be with the inescapable luggage that arguably served as the template for contemporary logomania, and more recently and thoroughly explored in the expansive VOLEZ, VOGUEZ, VOYAGEZ exhibition hosted in downtown Manhattan (on display until like two days ago). Now, to promote its Spring/Summer 18 men's collection, the brand is hosting a series of traveling pop-up shops all over the US.
Making stops in Miami (1/10 – 22), Los Angeles (1/26 – 2/5), and Honolulu (2/15 – 22) , the New York edition will finally anchor on Madison Avenue later this month. The concept behind the retail initiative is inspired by the collection itself, which boasts several loud, colorful tropical prints that radiate vacation. Additionally, the Miami (pictured above) and New York locations will offer exclusive leather pieces — the perfect souvenir from the paradise-themed shop. Take a peak at some of the goods below.

The New York shop will be open January 19th through March 15 at 655 Madison Avenue, New York, NY 10128.
[slider_pro id="159″]